[DIGEST:  Washington Post, Time, Mother Jones, WSPA]
The Ku Klux Klan is expanding its recruitment campaign.
---
Residents of communities across the country have reported finding plastic bags in their front yards containing rocks, candy and recruitment flyers asking, "Are there troubles in your neighborhood? Contact the Traditionalist American Knights of the Ku Klux Klan today!" The messages have been found in states across the country, including California, New Jersey, Michigan, Alabama and Kansas, where, last week, the FBI arrested a group of white men plotting to bomb an apartment building where more than 100 Somali meatpackers live.
In South Carolina, the group distributed recruitment flyers at Clemson University in October. Rob Locklear, an "exalted cyclops" (chief officer) with the organization, said the KKK is a separatist organization, not a hate group, and is not condoning violence but raising awareness. "By going out and distributing our literature we're letting people know we are very much still relevant. We are very much still here," he said.
The KKK originally formed in the 1860s, following the end of slavery, and became integrated into local governments, churches and law enforcement. By the 1920s, the KKK claimed four million members, and freely terrorized and murdered Black Americans and their allies. During the Civil Rights era, as more people called for racial equality, the KKK responded with beatings, lynchings and a campaign of firebombing homes, businesses and churches.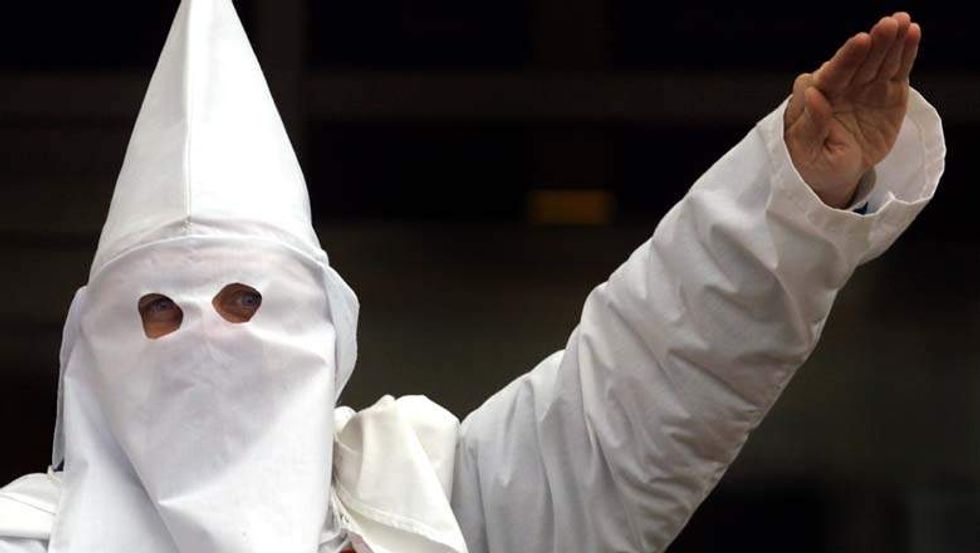 Credit: Source.
After a series of Klan members were prosecuted for their crimes in the latter part of the 20th century, public sentiment turned against them and the organization receded into the background — but never entirely went away. In 2016, the Klan is making a comeback. Emboldened by a political climate in which coded racism has fallen away in favor of "straight talk," the Klan is hoping to find an eager audience for its message of white supremacy, and has expanded its targets to include LGBTQ people, Muslims and immigrants.
The timing isn't coincidental: The Klan's comeback has been fueled by factors including white fury over a Black president in the White House, a highly visible campaign against police brutality and the 2016 presidential campaign, during which the Republican nominee has expressed views that align with the Klan's message of white supremacy. White nationalists, militia groups, far right extremists and neo-Nazi websites have enthusiastically endorsed Trump,
as did former Klan leader David Duke.
"The success of the Trump campaign just proves that our views resonate with millions," said Rachel Pendergraft, Duke's daughter and organizer for the Knights Party, an offshoot group of the Klan. "They may not be ready for the Ku Klux Klan yet, but as anti-white hatred escalates, they will."
Duke is running for Senate in Louisiana, and he says that Donald Trump's candidacy will help him win the race. When the Republican nominee hesitated to disavow Duke's endorsement of him, many white supremacists took it as a message that their views had gone mainstream. "He's talking about it in a visceral way," Duke said. "Donald Trump is talking implicitly. I'm talking explicitly."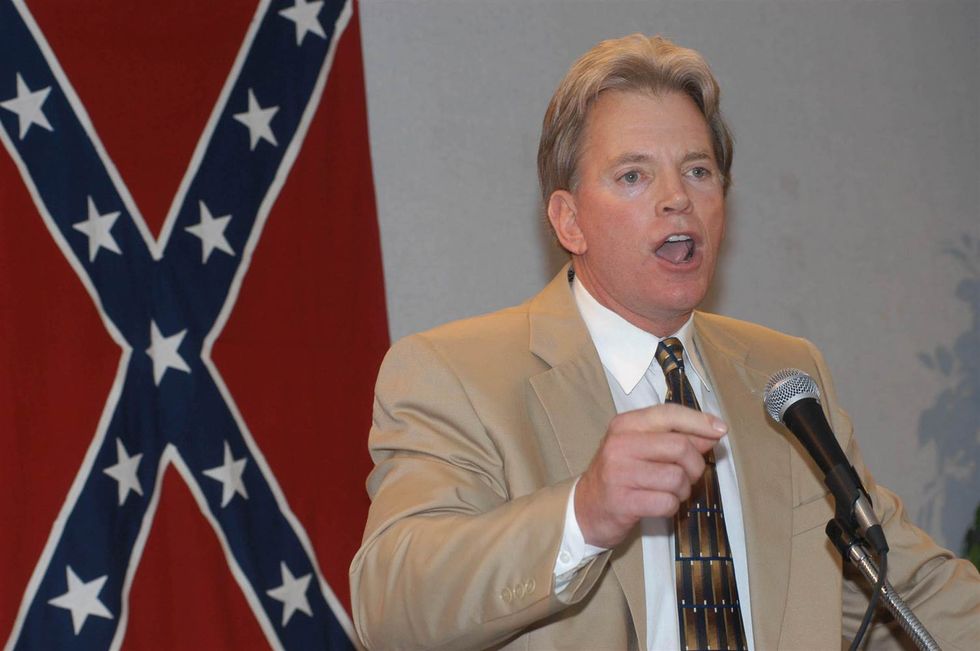 David Duke. (Credit: Source.)
However, when Trump tweeted an image of himself as Pepe the Frog, a cartoon character historically designated as a hate symbol by the Anti-Defamation League, hate groups representing a post-Klan landscape took it as an explicit call. White supremacy, whether by the KKK or by any other name, is alive and well in America.
As Trump has brought white supremacy into the mainstream, the ethos of the Klan is coming back into more socially sanctioned parts of society. At an NAACP luncheon in Norfolk, Virginia, on October 1, city councilmember Angelia William Graves said [modern racists have] "taken off their white hats and white-sheeted robes and put on police uniforms. Some of them have put on shirts and ties as policymakers and some of them have put on robes as judges."
Others call themselves by a different name: white nationalists. This week, that movement is getting attention through the story of Derek Black, a young man raised by prominent white supremacist Don Black and influenced by his godfather, David Duke. In his early teens, Derek Black started a white nationalist website for kids and was an active and influential force for bringing young people into the movement. When he went to college, he concealed his background, fearing it would repel his classmates and friends. It did: when his identity was discovered, most of his fellow classmates backed away from him. A Jewish classmate did not, and instead invited him to a weekly interfaith, multicultural dinner where he made friends with exactly the kind of people his family had worked to disenfranchise. Over time and many conversations, he began to reexamine his views.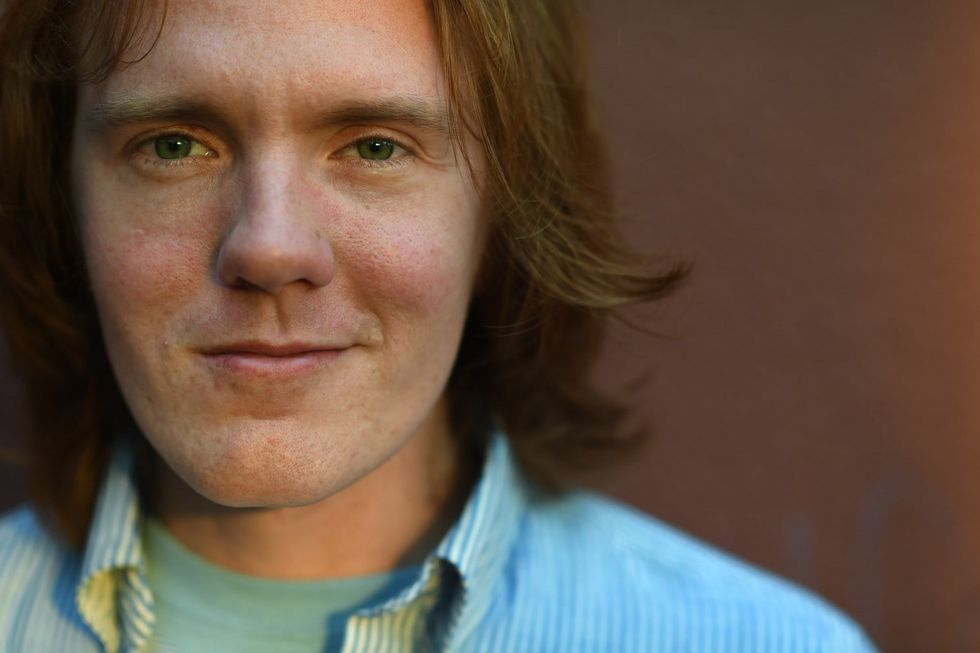 Derek Black. (Credit: Source.)
Finally, in an open letter to the Southern Poverty Law Center, Black disavowed his earlier stance: "I can't support a movement that tells me I can't be a friend to whomever I wish or that other people's races requires me to think about them in a certain way or be suspicious of their advancements." He went on to state that "Minorities must have the ability to rise to positions of power, and many supposed 'race' issues are in fact issues of structural oppression, poor educational prospects, and limited opportunity. The differences I thought I observed didn't go nearly as deeply as I imagined. I believe we can move beyond the sort of mind-boggling emphasis white nationalism puts on maintaining an oppressive, exclusive sense of identity — oppressive for others and stifling for our society."
Extremist views, it seems, can change.