In the latest casualty of a nationwide banking scandal, Wells Fargo CEO John Stumpf has stepped down from his role as the San Francisco bank district's representative to the Federal Advisory Council, a group of 12 bank executives that advise the Fed board. As a council member, Stumpf would meet with the Fed's board of governors in Washington, D.C. four times a year to discuss banking matters. A Wells Fargo representative said in a statement that Stumpf "made a personal decision to resign as the Twelfth District's representative to the Federal Advisory Council" and that his "top priority is leading Wells Fargo."
---
Earlier, five senators, including Sens. Angus King, Elizabeth Warren, Jeff Merkley, Ron Wyden, and Maria Cantwell, had called for Stumpf's resignation from the board. "It would be ironic if the Federal Reserve, a key federal banking regulator tasked in part with ensuring the fair and equitable treatment of consumers in financial transactions, continued to receive special insights and recommendations from senior management of a financial institution that just paid a record-breaking fine to the Consumer Financial Protection Bureau for 'unfair' and 'abusive' practices that placed consumers at financial risk," they wrote in their letter.
A representative for the San Francisco Fed said the board will begin searching for his successor soon.
A CNN analysis found that Stumpf will leave Wells Fargo with a fortune, even if forced out. Even if Wells Fargo fires Stumpf for violating company policy, he would have to forfeit only a portion of a sum totaling $200 million, a combination of cash, Wells Fargo stock, and options. The report also showed that Stumpf received some bonuses for increasing the number of customer accounts. According to Stumpf's 2015 filings, he received $4 million in awards for, in part, growing "primary consumer, small business and banking checking customers" that year.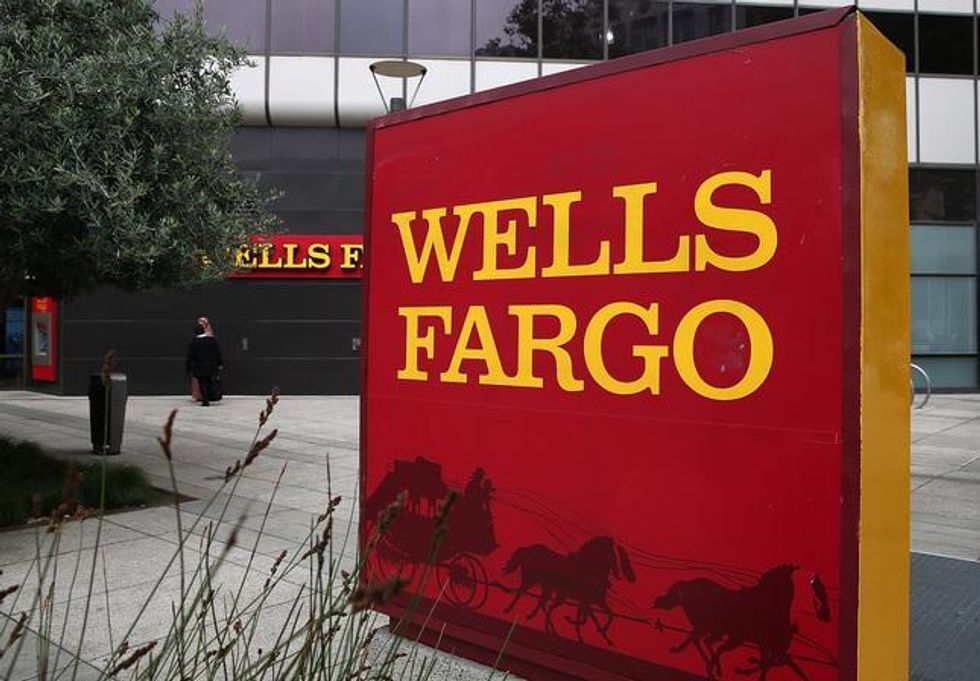 Credit: Source.
The news comes just days after Stumpf tried to apologize for Wells Fargo's financial misconduct during his two-hour testimony before the Senate Banking Committee. Earlier this month, an investigation revealed that Wells Fargo employees opened more than two million phony accounts to reach projected sales targets. In response to the allegations of fraud, the company fired about 5,300 low-level employees. Additionally, the Consumer Financial Protection Bureau fined Wells Fargo $185 million for illegal banking practices.
Sen. Elizabeth Warren (D-Mass.) proved to be Stumpf's harshest critic
during his testimony. Sen. Warren called Stumpf out for his "gutless leadership" as she took her turn at the podium. "You squeezed your employees to the breaking point so they would cheat customers and you could drive up your stock," she said.
Sen. Warren also admonished Stumpf for his lack of personal accountability for his role in the scandal. "So, you haven't resigned. You haven't returned a single nickel of your personal earnings. You haven't fired a single senior executive," she said. When Stumpf attempted to deflect direct questions from the Senator, she called for his resignation and claw back of his pay. "This is about accountability. You should resign. You should give back the money that you took while this scam was going on," Sen. Warren continued. "And, you should be criminally investigated by both the Department of Justice and the Securities and Exchange Commission."
The House Financial Services Committee has scheduled a hearing on the matter for Sept. 29. Stumpf will testify.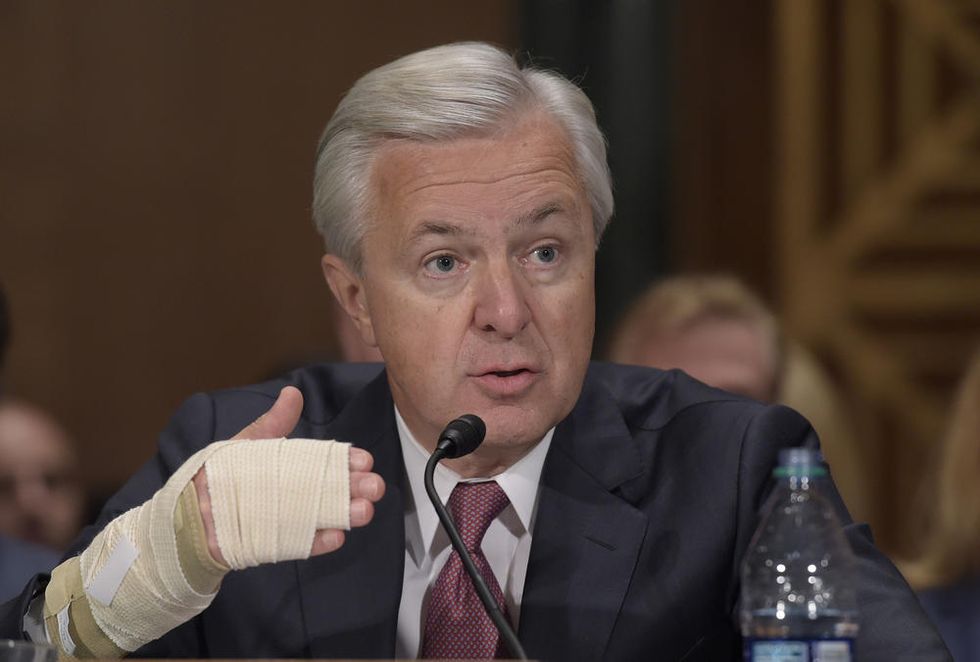 Credit: Source.