On Dec. 31, 2017, millions of people around the world will gather in major cities and national capitals with the intention of enjoying a boisterous celebration of the coming new year. Some question, however, if a more nefarious force will threaten the joyous welcoming of 2018 with random and deadly acts of terror.
Since the Islamic State's inception and the continued spread of its ideals, fear over a terrorist attack during New Year's Eve celebrations has increased. For New Year's Eve 2017, those worries have not subsided and with recent threats made on the grand party, they may be well founded.
---
According to multiple sources, including Newsweek, ABC News, and The Sun, multiple threats from the Islamic State of Iraq and Syria (ISIS) have been made on major cities worldwide. One of the more explicit threats came in the form of an eight-minute-long video from the Somali affiliate of ISIS on Monday, Dec. 25. The video called upon "[T]he brothers who are living among the kuffar [infidels]" and inspired them to "strike" churches and target Christian clergymen.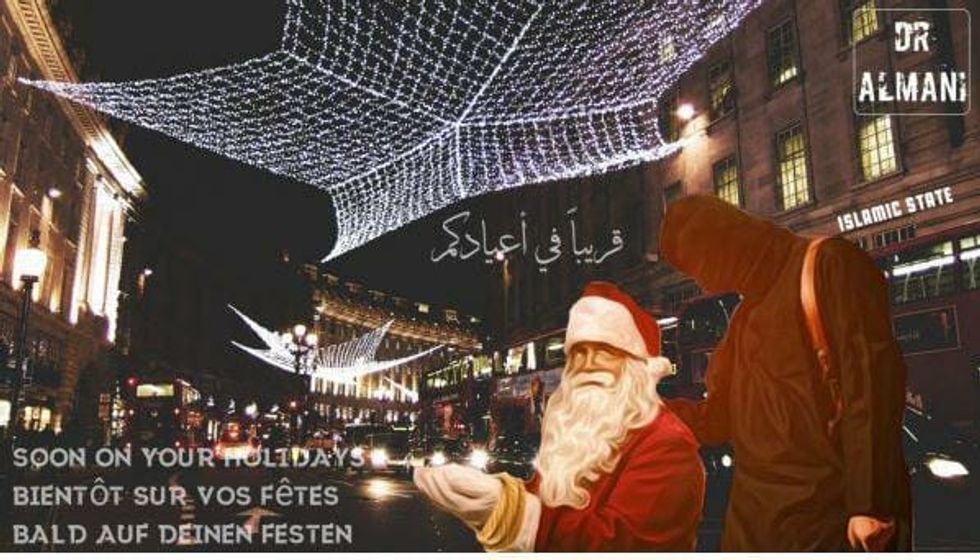 Further threats made by ISIS were detailed in posters released on ISIS social media channels. The posters warned "Soon in your holidays" and featured disturbing imagery doctored onto holiday scenes around the world. One threatened an attack on New York City on Christmas while another put Paris in the spotlight. In light of the threats and incidents throughout the year - like the Westminster terror attack in June and the Halloween extremist attack in New York City - the Foreign Office issued a warning to European travelers. The statement reads:
"There may be increased security in place over the Christmas and New Year period, including at Christmas markets and other major events that might attract large crowds. You should be vigilant and follow the advice of local authorities."
Times Square, which hosts more than one million people for its ball-dropping ceremony, is expected to increase security from last year's levels. City officials stated that, on top of typical measures, parking garages and larger rental trucks will also be under surveillance. Though the threats on Christmas Day were never realized, local and national law enforcement agencies continue to show concern over extremist attacks on New Year's Eve 2017.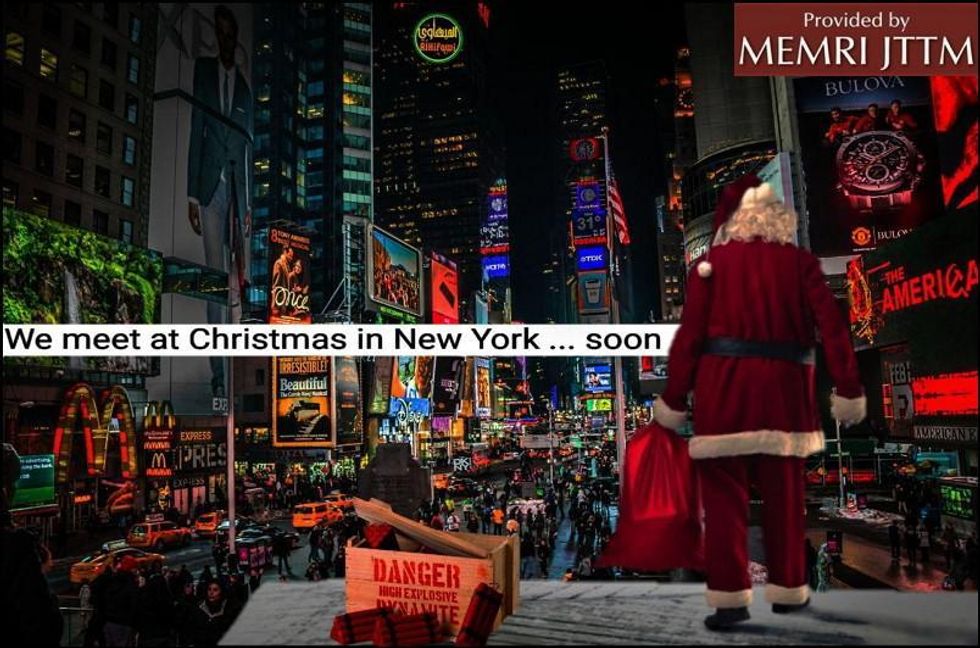 Threat assessment reports released by the Southern Nevada Counterterrorism Center also prompted concerns in Las Vegas. The Oct. 1, 2017 shooting in Las Vegas wasn't called an act of terrorism, but worries of a copycat on New Year's Eve 2017 have increased.