On the eve of Donald Trump's inauguration as the 45th president of the United States, his transition team has attempted to distance itself from reports that law enforcement and intelligence agencies have intercepted communications and financial transactions into links between Russian officials and associates of the president-elect.
"We have absolutely no knowledge of any investigation or even a basis for such an investigation," said Hope Hicks, a spokeswoman for Trump's transition team.
---
American officials confirmed that Paul Manafort, Trump's former campaign chairman, is also under investigation. Manafort resigned from his position over the summer despite denying allegations that he'd received $12.7 million in cash payments from Ukraine's former ruling party between 2007 and 2012. The report, published in the New York Times in August, asserts that the money could be part of an illegal, off-the-books system. "I have never had any relationship with the Russian government or any Russian officials. I was never in contact with anyone, or directed anyone to be in contact with anyone," he said in an emailed statement yesterday evening. "On the 'Russian hacking of the D.N.C., my only knowledge of it is what I have read in papers."
American oil industry consultant Carter Page, who served as Trump's foreign policy adviser during his presidential campaign, is also said to be under investigation. Page denied the allegations, saying they were a smear campaign orchestrated by Hillary Clinton. "I did nothing wrong, for the 5,000th time," he said, adding that the investigation "takes a page from the Watergate playbook."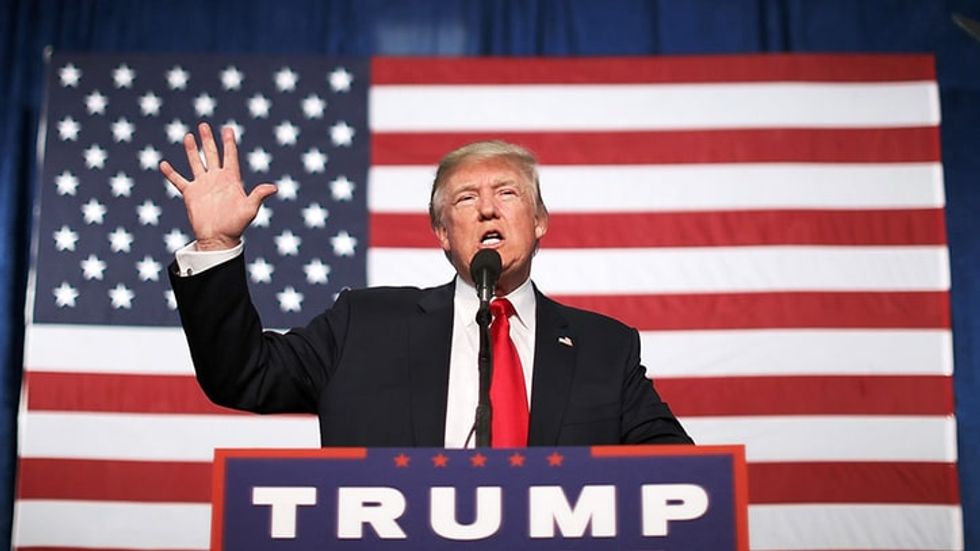 Credit: Source.
In an interview yesterday, Roger Stone, a veteran political strategist and longtime friend of Trump's, denied ever visiting Russia or having Russian clients, calling the assertions "nonsense." Last summer, Stone said in a speech that he'd communicated with Wikileaks founder Julian Assange after the organization published emails hacked from the Democratic National Committee. Stone predicted there would be further leaks, a prediction that came true in weeks. "The whole thing is a canard," he said. "I have no Russian influences."
The FBI is leading the inquiry, aided by the National Security Agency, the C.I.A. and the Treasury Department's financial crimes unit. An official involved with the investigation based some of their intelligence reports on wiretapped communications provided to the White House. The official did not confirm which Russian officials are under investigation, or what particular conversations caught the attention of American eavesdroppers. Counterintelligence investigations examining connections between American citizens and foreign governments are not often opened, and actual prosecutions are rare.
The decision to open the investigation was not based on a dossier compiled by longtime British intelligence agent Christopher Steele, who was hired to gather opposition research about Trump for a Republican client and later a Democrat. The FBI is examining the as of yet unverified allegations within the dossier, including information Steele received from a network of Russian sources describing Trump's business relationships with wealthy Russians and alleged ties to the Kremlin. A half-dozen current and former officials confirmed the existence of these investigations, but they all spoke on condition of anonymity because they were not authorized to discuss them.