A lot can be said about former Secretary of State Hillary Clinton—and many people do—but it cannot be said she has no sense of humor. Anyone who enjoyed one of her speaking engagements or talk show appearances could see that humor on display.
And the former Democratic Senator for New York is even willing to joke about getting almost 3 million more votes than the other guy but not becoming President. One main issue during the 2016 election was emails sent and received by then Secretary of State Clinton on a private email server.
---
It was so prominent in every discussion of presidential candidate Clinton that scandals plaguing the presidency of Donald Trump—including rampant use of unsecured private phones, web based apps and email servers in the Trump administration—are often met with a chorus of "but her emails."
It was so prominent that artist Kenneth Goldsmith created an art piece based on Clinton, her emails and how it kept her from the Oval Office in Venice, Italy for Despar Teatro Italia. The exhibit—HILLARY: The Hillary Clinton Emails—features a replica of the Resolute Desk that resides in the Oval Office piled with printed copies of every one of Clinton's associated emails.
All 60,000.
So what did Hillary Clinton do about the exhibit? A late night Twitter tirade perhaps?
She arranged a visit of course. The exhibit curator—Francesco Urbano Ragazzi—told The Huffington Post via email:
"Someone close to Mrs. Clinton contacted us very informally a few days before her visit. We realized that it wasn't a joke only when we saw the security service inside the exhibition space at 9 am on Tuesday."
The photo op was too good to pass up.
Including a group photo at the Resolute Desk replica accessible to the public.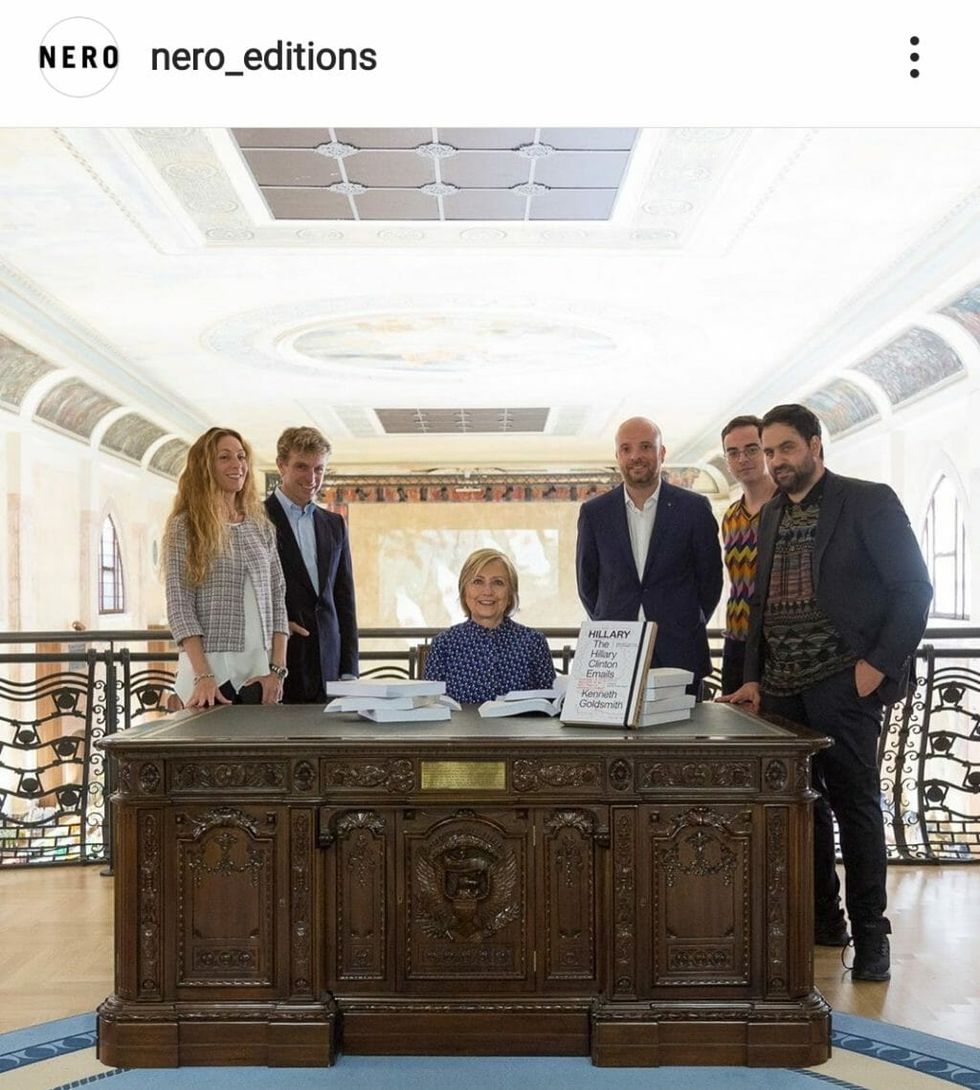 @nero_editions/Instagram
Clinton took several photos, shared by the artist's publisher.
Clinton even took the time to stop by the reading area and read aloud from the collection. Of the contents of her emails, artist Goldsmith recounted Clinton saying to curator Urbano Ragazzi:
"They are just so boring."
In an interview with ArtNet about the exhibit, Goldsmith agreed.
"I tried to read them all and I couldn't. They were too boring and there were too many of them."
People appreciated Clinton's graciousness.
The exhibit runs through November 24, 2019.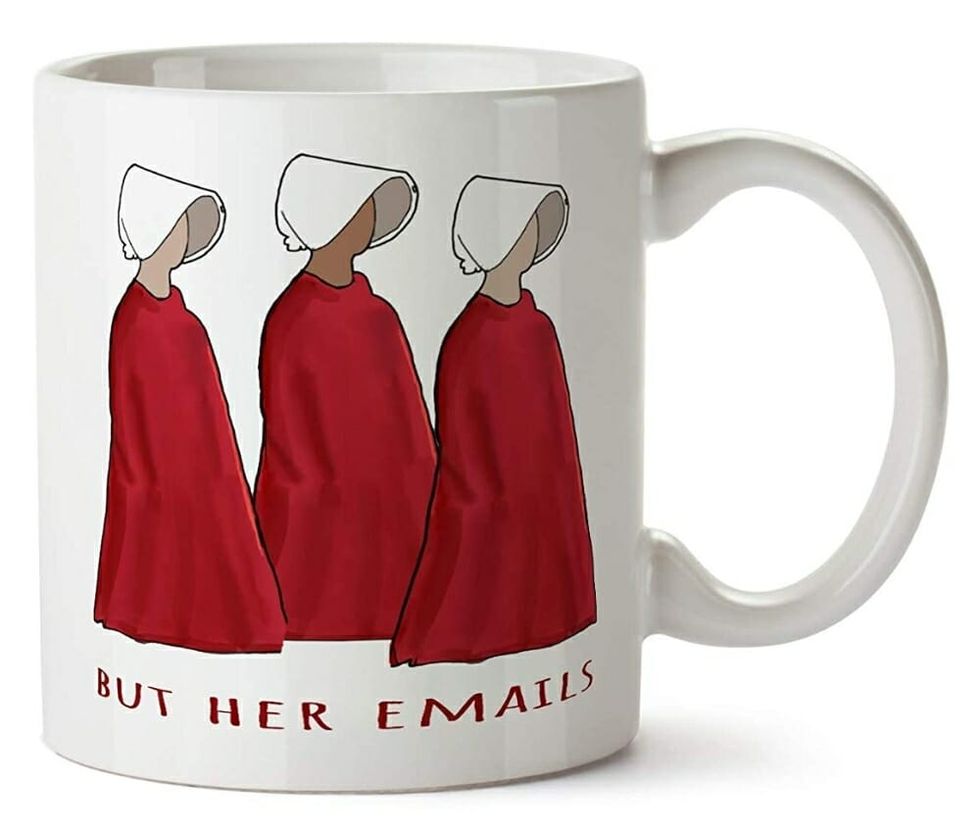 Amazon
********
Listen to the first four episodes of George Takei's podcast, 'Oh Myyy Pod!' where we explore the racially charged videos that have taken the internet by storm.
Be sure to subscribe here and never miss an episode.