Harley Davidson Motorcycles is shifting production to Thailand—a move the company says is because of President Donald Trump's decision to withdraw from the Trans-Pacific Partnership.
Trump's TPP pullout may have cost Missouri its Harley Davidson factory https://t.co/OypgmkNdjP https://t.co/SwndBHHskb

— Bloomberg Politics (@Bloomberg Politics) 1524590273.0
---
Trump signed an executive order last year which ended American participation in the free trade agreement between the United States and 11 Asian nations negotiated and enacted by President Obama.
Harley Davidson's CEO Matt Levatich said building a Thai plant was a "plan B" in the event Trump pulled out of the TPP. The agreement "would have helped us a lot," Levatich said.
Free trade agreements like the TPP and NAFTA are crucial to expanding American export markets and improving working conditions, which, albeit slowly, raises standards of living and promote human rights in developing nations.
The president has railed against the TPP since its inception in 2015, saying it makes the U.S. less competitive and that American manufacturing has been "hit hard" by previous trade agreements. Last week, Trump indicated he would reconsider a revised version of the TPP "if they deal were substantially better than the deal offered to President Obama." Obama signed the agreement on February 4, 2016.
Would only join TPP if the deal were substantially better than the deal offered to Pres. Obama. We already have BIL… https://t.co/OxSaor5rl3

— Donald J. Trump (@Donald J. Trump) 1523589316.0
Of the Thailand factory, Levatich said:
"We would rather not make the investment in that facility, but that's what's necessary to access a very important market. It is a direct example of how trade policies could help this company, but we have to get on with our work to grow the business by any means possible, and that's what we're doing."
Harley Davidson's domestic sales declined in recent years. "U.S. retail sales plunged 12 percent this year through March and have dropped in 13 of the last 14 quarters," writes Gabrielle Coppola of Bloomberg. In 2017 alone, worldwide sales slumped 6.7 percent.
To improve sales, Harley plans on introducing electric bikes that will be marketed to city residents. After announcing their "tuned-up turn around plan" on Tuesday, which also includes expanding research into consumer demands, the company's stocks jumped 5.1 percent.
"We were very optimistic about what the TPP would enable for Harley-Davidson," Levatich said. "It took seven years for it to come to fruition. We could see the writing on the wall, and we got busy with Plan B." Trump's "unbelievable trade and tariff barriers," Levatich hoped, can be circumvented by moving to Thailand, where production costs are lower and demand is growing. Saving money on labor and materials will enable Harleys to be more competitively priced, Levatich said.
"The big opportunity for Harley, growth-wise, is in Asia, and a lot of the work with the TPP addresses some of the barriers that are in the way of our growth in Asia," Levatich told Fox Business in 2016. "We are a U.S. company manufacturing almost all of our products here in the United States, which is good for America when we can have freer trade."
CORRECTION
: This article and headline originally stated that Harley Davidson closed a Missouri plant because of the United States' withdrawal from the TPP, and was based primarily on reporting by 
Bloomberg
 suggesting this connection. But according to a subsequent interview by the 
Associated Press
 of a Harley Davidson spokesman, that plant closing "was based on our need to address excess capacity in the U.S." and not a result of the withdrawal from the TPP. We have adjusted the headline and this story to account for this new information.
-
READ: The most distinctive causes of death in each state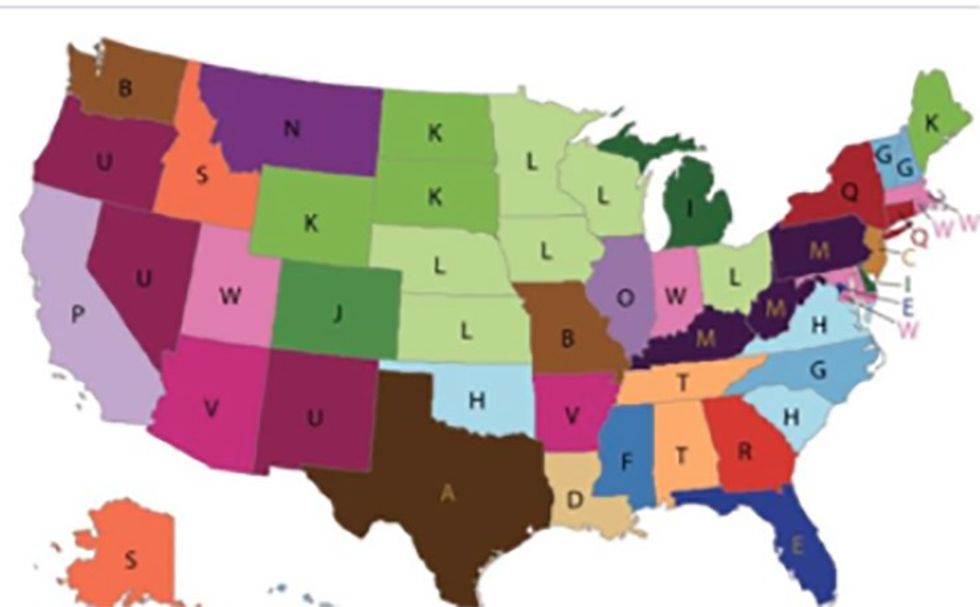 (Center for Disease Control)
IN AN EFFORT TO REMIND us of our own mortality, the Center for Disease Control has published a map of the most distinctive causes of death in every state. Seriously, they mention social media interest in their findings.
But what does "most distinctive cause of death" mean? Find out the answer and see the map:
Sponsored