The Affordable Care Act may have found an unlikely ally in Senator Rand Paul (R-Kentucky), who could stymie Republican efforts to repeal it. Paul waded into the debate over the promised repeal of "Obamacare" on Tuesday when he said he would oppose a budget resolution on the ground that it adds significantly to the national deficit.
Paul's opposition on budget grounds is significant. Party leaders believed they had cooked up an airtight method by which they could repeal much of the ACA even before Trump takes office January 20. They plan to use reconciliation, a special budgetary procedure that cannot be filibustered.
---
To start, Republicans need to pass a budget resolution with instructions to committees in both chambers to draft their own reconciliation packages. These packages are then combined into a single bill which must pass both chambers. If the two versions have differences, these issues must be resolved and passed again. But here's the catch: The resolution, should it pass, would see the deficit rising by $1 trillion nearly every year before hitting more than $9 trillion in 2026, bringing the total national debt to $29 trillion.
GOP budget says $9 Trillion hike in the national debt is "appropriate" over the coming decade.… https://t.co/155P8oJ0hi

— Steven Dennis (@Steven Dennis) 1483540295.0
"It never gets to balance. Not in 10 years, not in 100 years, not in 1,000," Paul said. "Every Republican that was here voted for a balanced budget amendment to the Constitution that said it should balance in five years, but yet they are putting together a budget that never balances." He added that he is unswayed by the argument presented by members of his own party that the numbers do not matter and are merely a way to fast-track a repeal bill.
Paul pointed out another mathematical problem that sounds much like a threat: It would take only a single Republican voting "no" to the resolution to force party members to rewrite or delay the solution because, until the vice president-elect is sworn in, he will not have the power to cast a tie-breaker vote in the Senate.
If the House and the Senate come to an agreement and adopt identical budget resolutions, the committees then draft the actual repeal bill in each chamber. Both chambers would need to deliver $2 billion in deficit reduction over a decade set by the resolution, but otherwise have the liberty to write the bill's details within their jurisdiction. But there is a significant limitation: Lawmakers cannot include items that only have an incidental impact on the budget.
In a private meeting Wednesday, Vice President-elect Mike Pence told GOP lawmakers that President-elect Donald Trump plans to take action against Obamacare on his first day in office. Specifically, Trump plans to use executive orders aimed at protecting the insurance marketplace from the blowback of an aggressive repeal. Republicans had vowed to repeal the ACA as soon as possible,
but pushing a bill through the Senate could take weeks, if not longer. According to Representative Chris Collins (R-NY), they hope to have a viable replacement plan within six months.
Coming to an agreement on how much to repeal and when will not be simple. Assuming Pence will vote to break ties in their favor and no Democrats defect, Republicans would still need to keep 50 of 52 of their members in the Senate on board with the resolution, which is where dissenting senators could hold the key. The details of the repeal bill remain uncertain, according to a Republican senator who spoke to reporters under condition of anonymity. The initial plan, he said, was for Republicans to bring back the bill they brought to President Barack Obama's desk last year for his veto. That bill was written with the knowledge that it wouldn't become law, however, and now some Republicans look to soften the blow of repeal.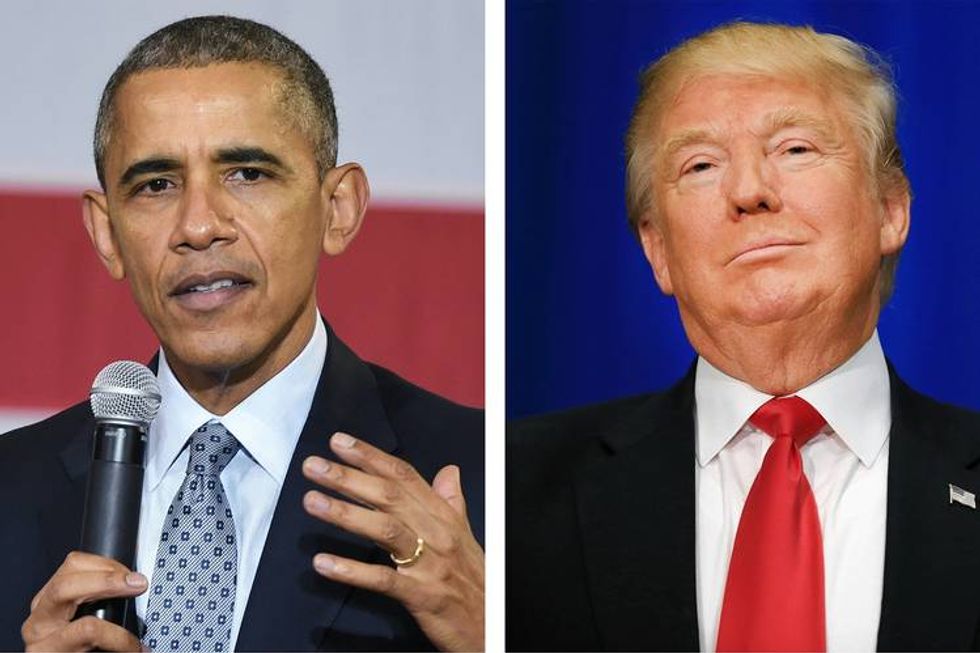 Credit: Source.
"Even people who voted for this before are, 'Wait a minute, wait a minute, we knew that wasn't going to happen,'" said the senator. "There were no consequences." There is a growing sense of anxiety among his fellow senators, too, because they need to have a replacement for "Obamacare" soon "because we're going to own this." Republicans are unsure how long Congress will have to devise a new system and whether to keep some of the revenue from the ACA on reserve to pay for a replacement.
Party members find themselves split over time, too. Some Republicans, like Tennessee Sen. Lamar Alexander (who is also the chairman of the health committee, one of the two panels which will write the actual repeal bill), have made public calls for their fellow Republicans to work with Democrats on a suitable replacement.
Others fear any delay will disrupt the insurance marketplace. "I think it [the transition to a new system] should be very short. As short as possible," said Ohio Sen. Rob Portman. "If we don't I think you'll see companies pull out of the exchanges, among other things."