President Barack Obama moved yesterday to preserve the Bears Ears area in southwest Utah, designating 1.35 million acres of the American West a national monument. In a statement, Obama said that the Bears Ears monument––named for its distinctive pair of buttes––would "protect some of the country's most significant natural, cultural and archaeological resources, including important ancestral grounds for numerous tribes."
"Today's actions will help protect this cultural legacy and will ensure that future generations are able to enjoy and appreciate these scenic and historic landscapes," Obama continued.
---
The president has the authority to designate national monuments, granted under the 1906 Antiquities Act. He also invoked the act to Gold Butte National Monument, more than 300,000 acres in northern Nevada. Compared to nearby parks, these new designations are massive: Utah's Zion National Park sits on 150,000 acres, while its Arches National Park sits on a mere 78,000 acres. The two new monuments bring the total of national parks Obama has created up to 29. During his eight years in office, Obama has, according to one report, protected 553 million acres of land and water.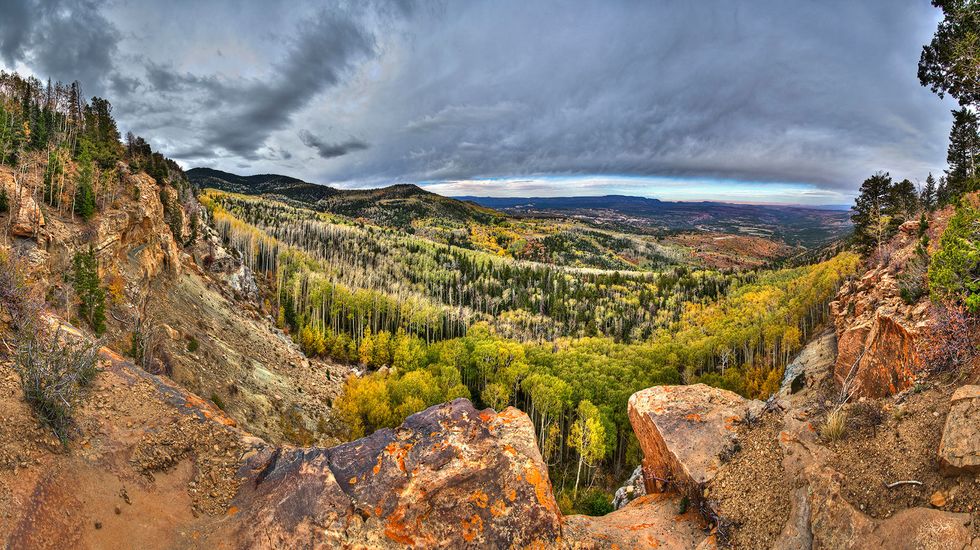 A view of the Bears Ears National Monument. (Credit: Source.)
Environmental groups praised the move.
In a call with reporters yesterday, Russell Begaye, president of the Navajo Nation, said the Navajo "have always looked to Bears Ears as a place of refuge, as a place where we can gather herbs and medicinal plants, and a place of prayer and sacredness. These places––the rocks, the wind, the land––they are living, breathing things that deserve timely and lasting protection."
Senate Minority Leader Harry Reid (D-Nevada), who has blocked more than 5 million acres of land in his home state from development, pressured Obama to invoke his executive authority on behalf of the state. Reid's campaign gained increased vigor when brothers Ammon and Ryan Bundy were jailed for their takeover of Oregon's Malheur National Wildlife Refuge. "Gold Butte is a fascinating place full of natural wonders," Reid said in a statement. "Protecting Gold Butte ensures that generations of people will continue to have the opportunity to experience Nevada's natural beauty. We've done something lasting and historic today."
House Republicans criticized the move, likening it to a federal land grab and argued that cutting the land off from development would damage the state economy.
In a statement, Representative Jason Chaffetz (R-Utah), who worked for three years with House Natural Resources Committee Chairman and fellow Utah Republican Rob Bishop to draft a now stalled land-use bill that would have preserved the site but still have allowed drilling in selected areas, said he was "outraged" by what he views as executive overreach. He said Obama's decision "politicizes a long-simmering conflict."
"The midnight move is a slap in the face to the people of Utah, attempting to silence the voices of those who will bear the heavy burden it imposes," he said, vowing that Republicans "look forward to working with President-elect [Donald] Trump to follow through on his commitment to repeal midnight regulations. We will work to repeal this top-down decision and replace it with one that garners local support and creates a balanced, win-win solution." The move, he insisted, "does not have the support of the Governor, a single member of the state's congressional delegation, nor any local elected officials or state legislators who represent the area."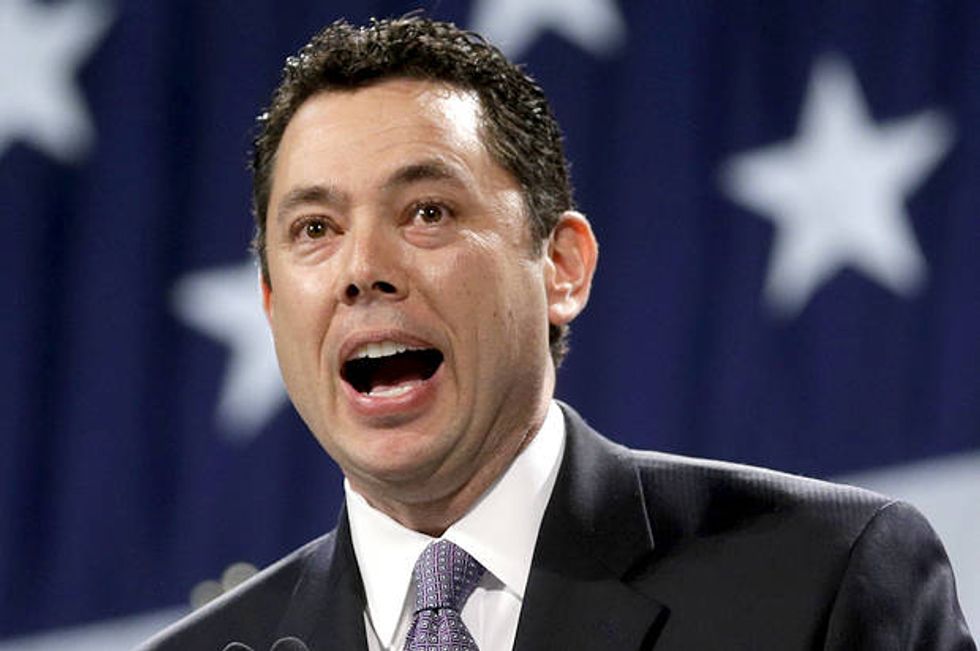 Utah Rep. Jason Chaffetz. (Credit: Source.)
Obama faced similar accusations of overreach little more than a week ago, when he announced what he called a permanent ban on new oil and gas drilling in federal waters in the Atlantic and Arctic Oceans in a bold move to preserve an environmental legacy that cannot be so quickly undone by Donald Trump, his successor. The announcement would ban offshore drilling in roughly 98 percent of federally owned Arctic waters (about 115 million acres), an area home to endangered species including polar bears and bowhead whales. The block would also protect 3.8 million acres of coral canyons off the Atlantic Coast which stretch from Norfolk, Virginia, to the Canadian border and protect unique deepwater coral and rare species of fish.
Obama invoked an obscure provision of the Outer Continental Shelf Lands Act, a 1953 law which permits him to act unilaterally––legal experts expressed confidence that the ban will withstand legal challenges by the incoming administration. (The president-elect has claimed that global warming is a hoax perpetrated by the Chinese, has openly derided Obama's environmental regulations, and has made fossil fuel mining and oil drilling a cornerstone of his economic program.)
In response to the latest round of criticisms, the White House said that the Antiquities Act does not provide a way to reverse a previous president's actions. It's true: No presidentially designated monuments have been removed by later presidents. The White House acknowledged, however, that Congress could pass legislation restricting or altering designations.