Two fundraising campaigns have so far raised more than $250,000 to purchase and reveal the browsing histories of Republican lawmakers who backed S.J. Res. 34, a bill to repeal Obama-era privacy regulations for internet service providers. The Federal Communications Commission last year adopted the privacy rules, which required internet service providers to ask customers for their consent before selling online records, like user location and browser history, for advertising and marketing purposes. The Senate passed the resolution in a 50-48 party-line vote last Thursday.
Supernatural actor Misha Collins raised more than $78,000 through his GoFundMe page.
---
"Since Congress has made our privacy a commodity, let's band together to buy THEIR privacy. We will not share information that will impact the safety & security of their families (such as personal addresses)," he wrote. "However, all other details are fair game. It says so right in the resolution that they voted to approve. Game on, Congress."
The other campaign, led by Tennessee native Adam McElhaney, a self-described "privacy activist and net neutrality advocate," has raised more than $187,000 in just five days.
"I think that your private Internet history should be yours. I also believe your Internet should be neutral. I am raising money to help secure those freedoms," McElhaney wrote. "It is my ultimate hope that we will be able to use the donations to restore our right to privacy."
Max Temkin, one of the creators of the party game Cards Against Humanity, also vowed to buy and publish the browsing history of every member of Congress.
Temkin's pledge gained traction and support on Reddit, and he wrote a post thanking the site's users for the response. "We are incredibly excited to see Reddit rally behind a fair and open internet," he wrote. "We couldn't have started our company without it." He urged users to donate to the Electronic Frontier Foundation (EFF), a digital-rights advocacy group.
But what these campaigns describe would be illegal no matter what rules the FCC passes, warns writer Russell Brandom in a piece for The Verge.
"The Telecommunications Act explicitly prohibits the sharing of 'individually identifiable' customer information except under very specific circumstances. It's much more permissive when it comes to 'aggregate' customer information, which is where things get squishier and the FCC rules become more important," he wrote. "We could argue all day about whether a targeted ad is individually identifiable or not, but if you're paying Verizon to find out which sites Paul Ryan visited last month, that's pretty clearly individual information, and pretty clearly illegal to sell."
For his part, Misha Collins has pledged to donate all funds collected through his campaign to the American Civil Liberties Union "to help them continue to fight for our privacy" should releasing individual browser histories be impossible. Adam McElhaney also acknowledged the possibility of roadblocks, and pledged to donate funds to the EFF.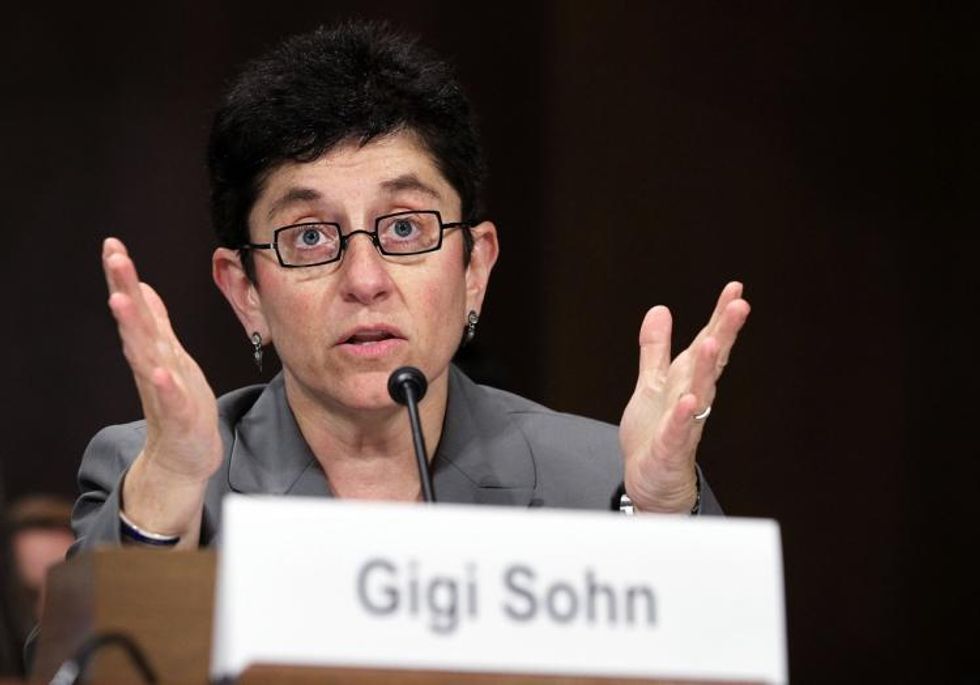 Credit: Source.
The backlash to the Republican measure prompted a response from Gigi Sohn, who helped craft the privacy regulations with Democratic FCC Chairman Tom Wheeler. "I think the fervor over this is not going to die down anytime soon," Sohn said. "I think it's going to become an election issue. This is something everybody can understand."
House Republicans have also had to contend with opposition to the legislation from within their own party. Representative Kevin Yoder (R-KS) is one of 15 Republicans who voted against the measure.
"In the 21st Century, Americans deeply value their privacy when it comes to digital content," Yoder said in a statement. "We don't want the government having access to our information without our consent, and the same goes for private business. These digital privacy protections put in place by the FCC are commonsense measures similar to long-standing rules that apply to phone companies that will simply ensure internet users can continue to have control over their personal information."