[DIGEST: NPR, National Geographic, New York Times]
The popular travel review website TripAdvisor has announced its plans to halt sales of tickets to tourist activities that can be harmful to animals. These include swim-with-the-dolphin experiences, elephant rides and wild animal "petting zoos." Prior to the decision, TripAdvisor allowed visitors to book tickets for hundreds of these types of tourist attractions.
---
The attractions singled out by TripAdvisor have been shown to cause physical and psychological strain to animals, and in some cases may even result in their early death. In addition, they increase the rate of animals being taken from the wild for human entertainment.
The company is the first leading travel booking site to stop the sale of tickets to these types of tourist activities. The decision came after pressure from, and consultation with, animal rights groups including People for the Ethical Treatment of Animals (PETA), among others. Animal rights organizations hope that TripAdvisor's decision will have a ripple effect among its competitors.
"TripAdvisor's new booking policy and education effort is designed as a means to do our part in helping improve the health and safety standards of animals, especially in markets with limited regulatory protections," said TripAdvisor's CEO Stephen Kaufer.
While tourists may assume that any activity involving animals is subject to regulation, this is often not the case, said Wes Sechrest, chief scientist and chief executive of the conservation group G.W.C.. "I think the average person would think that there's animals there, there's
gotta be laws and regulations behind what's happening, but that's not the case, even in places like the U.S."
TripAdvisor and its booking service Viator have already stopped selling tickets to some of these attractions. It will stop selling tickets to all of them by early 2017, although it will still allow the sale of tickets to zoos and aquariums. The full implementation of its new policy will coincide with the launch of an education portal, which will inform visitors about animal welfare issues and the implications of these attractions on conservation efforts.
With the portal, TripAdvisor hopes to close the gap between how tourists rate certain activities, and how conservation organizations rate them. For instance, a study released by World Animal Protection and Oxford University's WildCRU found that tourists consistently rate tiger attractions as "excellent" or "very good." However, these types of activities are consistently ranked among the least humane.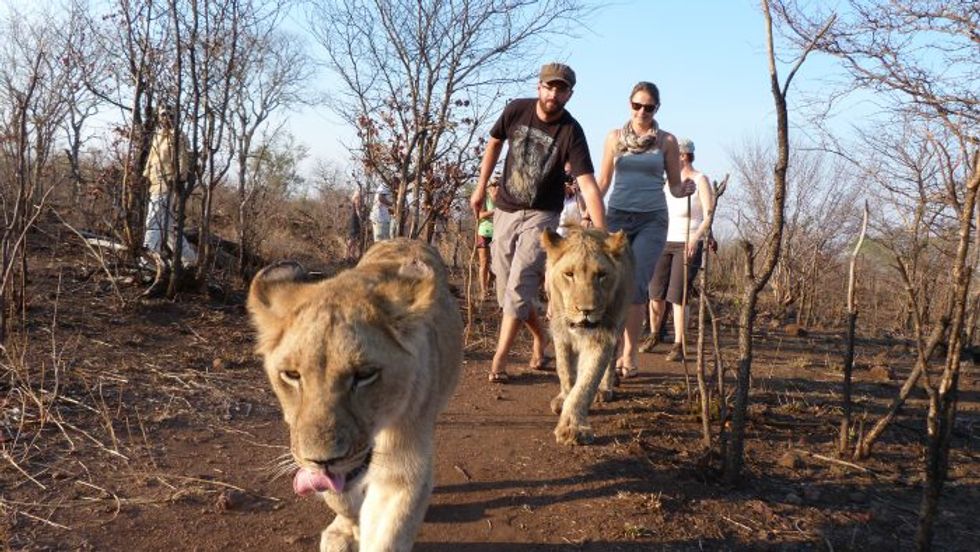 Credit: Source.
"This animal abuse is a hidden by-product of the tourism industry," said Steve McIvor, CEO of World Animal Protection. "Millions of people look at TripAdvisor every day to guide what they see and do. This is a significant step towards ending the sale of hundreds of cruel wildlife activities and sends a message to the travel industry and millions of users that wildlife entertainment such as taking tiger selfies or riding on elephants is not something you should do."
That is Kaufer's hope as well. "We believe the end result of our efforts will be enabling travelers to make more thoughtful choices about whether to visit an animal attraction and to write more meaningful reviews about those attractions."