Between 2014 and 2015, more than 381 new species were discovered in the Amazon rainforest — that's as many as one about every two days. It's the fastest rate seen this century.
The new species consist of 216 plants, 93 fish, 32 amphibians, 20 mammals, 19 reptiles and 1 bird — among them an endangered pink river dolphin, a freshwater stingray, and a small, red-tailed monkey called Milton's titi. The wildlife was found across all nine South American countries that contain parts of the Amazon rainforest.
---
The results are detailed in a Spanish-language reportreleased in August by the World Wildlife Fund and Brazil's Mamirauá Institute for Sustainable Development.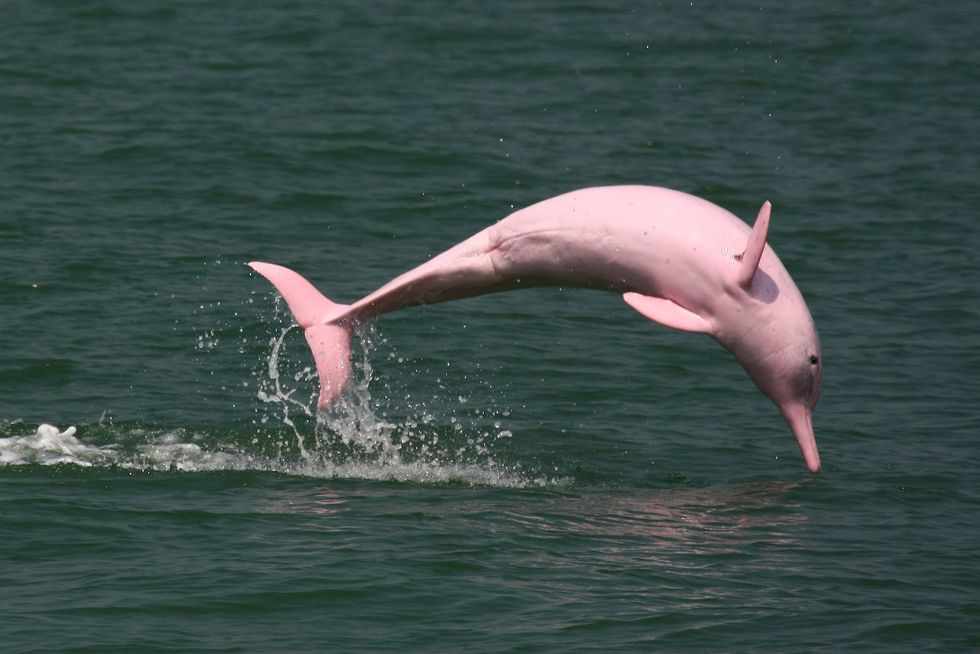 The endangered pink river dolphin.
The discoveries surprised even inveterate professionals in the field.
"We're in 2017, verifying the existence of new species, and even though resources are scarce, we are seeing an immense variety and richness of biodiversity. This is a signal that we still have much to learn about the Amazon," said Ricardo Mello, coordinator of the WWF-Brazil Amazon program in a statement.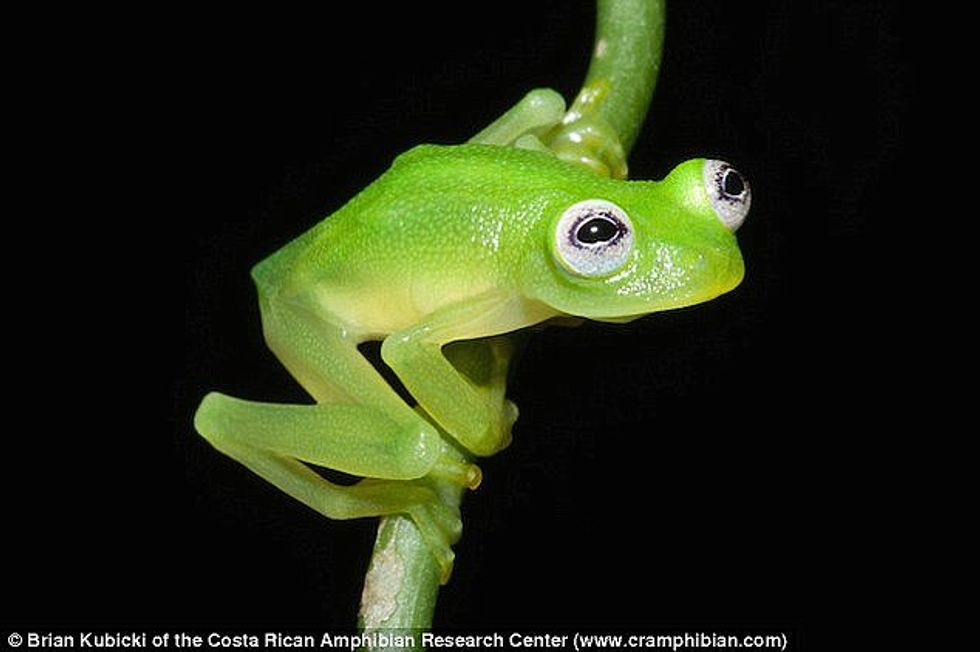 A nocturnal frog that inhabits open areas on the Venezuelan tepuis table mountain between altitudes of 1,800 and 2,600 meters above sea level.
Mello emphasized that it's crucial for decision-makers to consider the effect of potentially damaging developments in the Amazon such as roads and hydroelectric dams:
"This biodiversity needs to be known and protected. Studies indicate that the greatest economic potential of a region such as the Amazon is the inclusion of biodiversity in the technological solutions of a new development model, including development of cures for diseases, relying on new species for food purposes, such as superfoods," Mello said.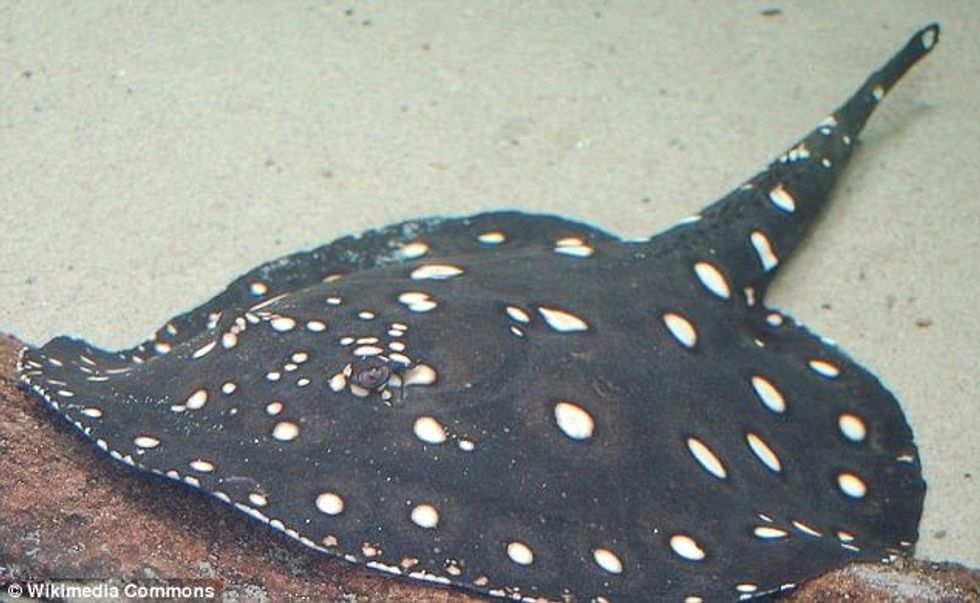 A honeycomb stingray.
Also in August, Brazil passed a decree allowing mining in a 17,800-square-mile protected Amazon rainforest preserve, an area where two of the new species — both fish — were found. The decree was ultimately blocked in court and later revised to disallow activity in specific conservation areas, but the battle highlighted the ongoing threat to biodiverse areas that have yet to be fully studied, especially as Brazil works to boost its sluggish economy.
The annual rate of deforestation in the Amazon rose by one-third last year, and is only set to increase after Brazil proposed in July opening up 860,000 acres of the National Forest of Jamanxim, a protected area, to logging and farming activities.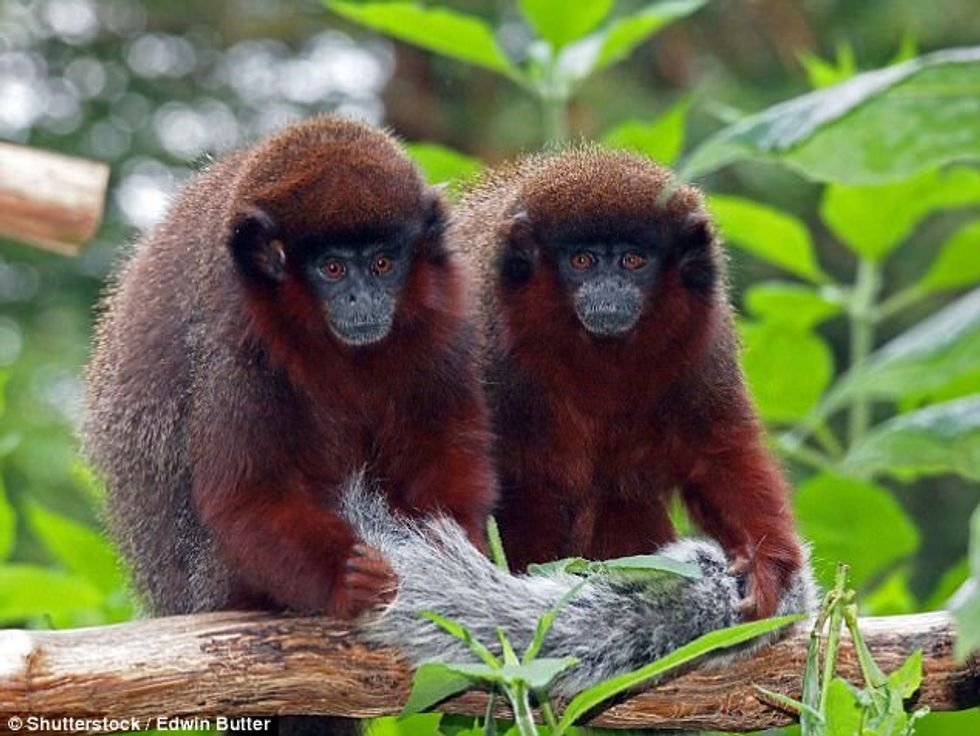 New primates from the titi monkey family.
Scientists estimate there are at least 8.7 million different living species on earth — the lion's share of which reside in the Amazon rainforest — and more than 80 percent of them have likely not yet been identified. Further, the current rate of human-caused wildlife extinction is between 1,000 and 10,000 times that the naturally occurring rate.
"We are only at the tip of the iceberg when it comes to unveiling the incredible species that live in the Amazon, yet instead of this precious area being safeguarded, it is under greater threat than ever before," said Sarah Hutchison, WWF head of programs for Brazil and the Amazon. "There is a real risk that at the rate at which the Amazon is changing, many species may become extinct before we have had a chance to find them."