[DIGEST: Inside Climate News, Daily Kos]
Global warming caught everyone off guard—except the oil companies.
---
According to recently uncovered documents, as early as 1978, Exxon and Mobil led an industry-wide effort to understand the impact of fossil fuels on the environment, performing cutting edge research that predates much public and academic study of the phenomenon.
By 1979, the oil industry's internal research arm was producing papers suggesting that the impact of global warming could be felt on the planet's ecosystem within the next 20 years.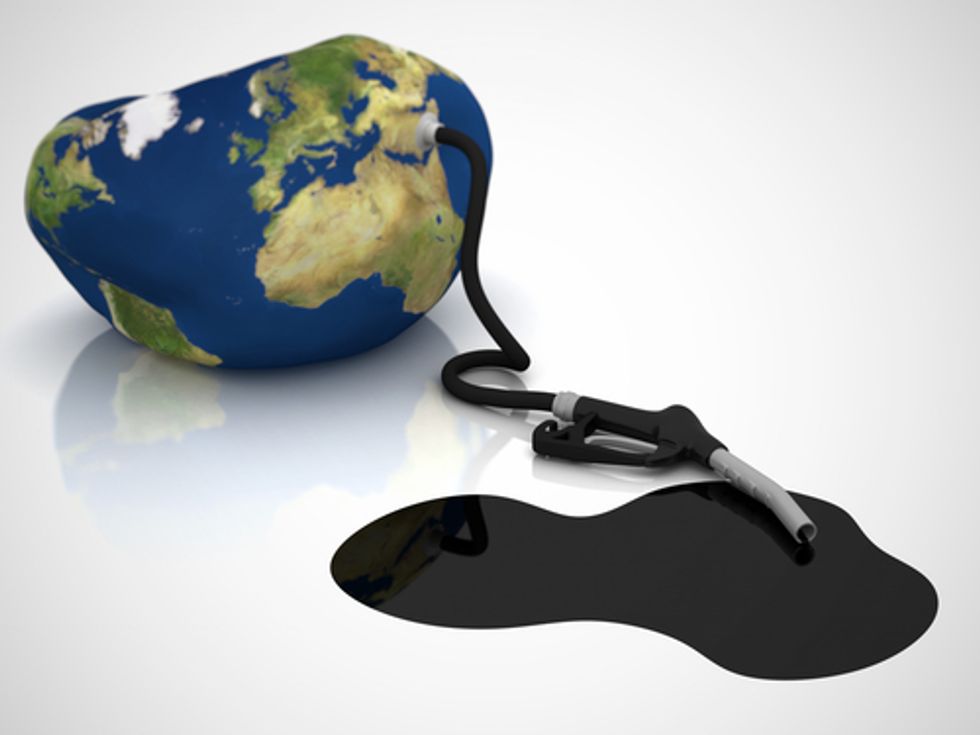 Credit: Source.
Exxon's scientists provided time tables showing that while the impact of global warming would be "barely noticeable" by 2005, it would have "major economic consequence" by 2038 and "globally catastrophic effects" by 2067.
The American Petroleum Industry (API), the energy industry's largest lobbying body, assembled a "Climate and Energy Task Force" in 1980, comprising scientists from companies such as Texaco, Shell, Sunaco and Standard Oil, each of which had their own research units and conducted climate modeling. The task force discussed research and development for putting alternative energy sources into worldwide use to combat the problem.
The industry decided to go a different route, however, and by the 1990s it had buried its own research and was actively lobbying to cast doubt on independent scientists who had reached the same conclusions 
about the danger of fossil fuel emissions. They worked with the Bush administration to rewrite federal research papers to undermine existing research on climate change.
"They weren't focused on doing research or on improving the oil industry's impact on pollution," said James Nelson, the former leader of the API's Climate and Energy Task Force. "They were less interested in pushing the envelope of science and more interested in how to make it more advantageous politically or economically for the oil industry. That's not meant as a criticism. It's just a fact of life."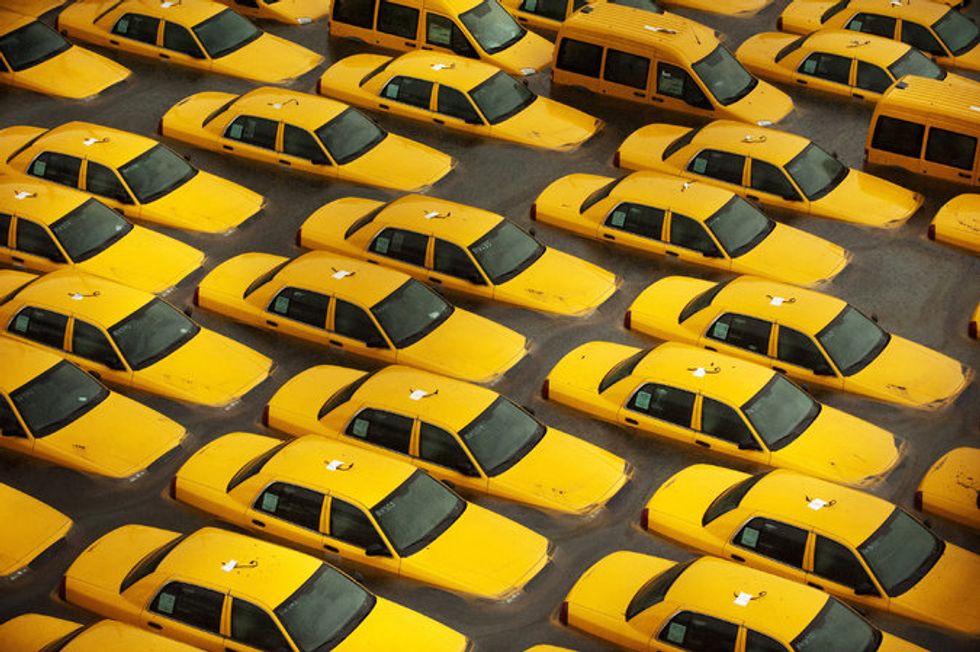 A flooded Taxi lot Taxis in Hoboken, N.J., after Hurricane Sandy. Credit: Source.
Other facts of life: 2015 was the hottest year in recorded history, with "sea levels rising faster every year," and the "most severe El Niño ever observed." Slate calls it "already a worldwide disaster," with Los Angeles stockpiling sandbags and San Diego calling for a pre-emptive state of emergency ahead of torrential rains.
Small island nations, like the Marshall Islands, are disappearing, while coastlines around the world are in danger of going underwater if current trends continue, which would lead to a mass displacement of people and millions of refugees around a world already struggling with displaced populations and resource scarcity.
These phenomena were predicted years ago by some of the best research oil companies commissioned, reviewed, buried and then spent decades denying. Appalling as these activities are, denying one's own scientific research isn't illegal, and there are likely to be neither prosecutions nor consequences.  
Outside, that is, of an increasingly inhospitable planet.