President Donald Trump gathered with other world leaders on Thursday to commemorate the 75th anniversary of D-Day, in which allied troops invaded Normandy to move against Nazi control of France.
With hundreds of thousands of troops across an array of allegiances dying that day, the world leaders signed a solemn proclamation to mark it. The proclamation notes the horrors each country faced in the wake of World War II, and the leaders acknowledged their responsibility in making sure conflict of that degree never happens again.
---
One signature on the proclamation, however, is standing out for all the wrong reasons.
Can you spot it?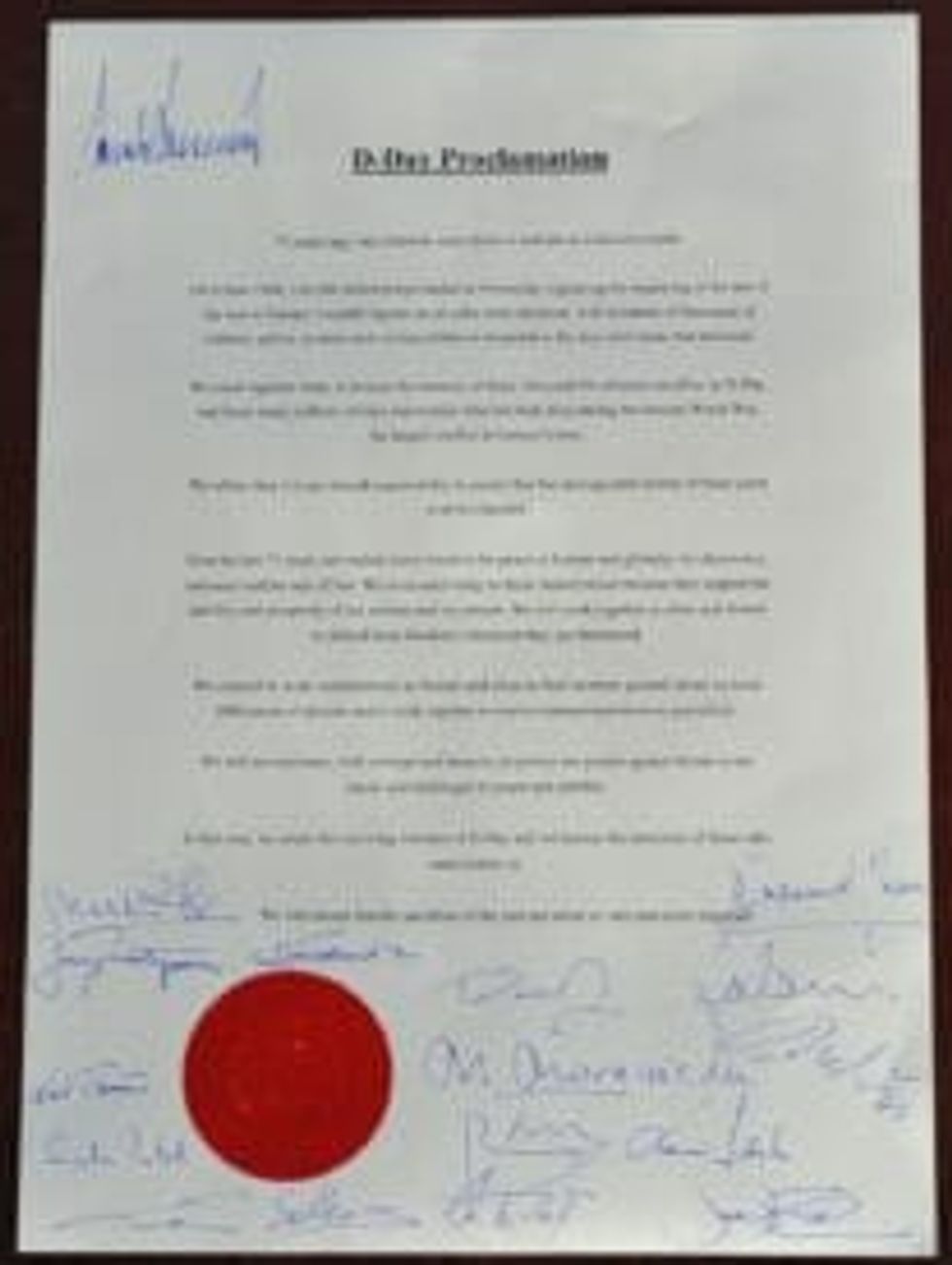 @axios/Twitter
While all other world leaders like German Chancellor Angela Merkel, French President Emmanuel Macron, and British Prime Minister Theresa May signed at the bottom of the proclamation, President Trump separated himself by signing at the top.
Sadly, people weren't surprised.
Some claimed that there was no room at the bottom for Trump's signature...
But upon closer inspection, that didn't seem to be the case.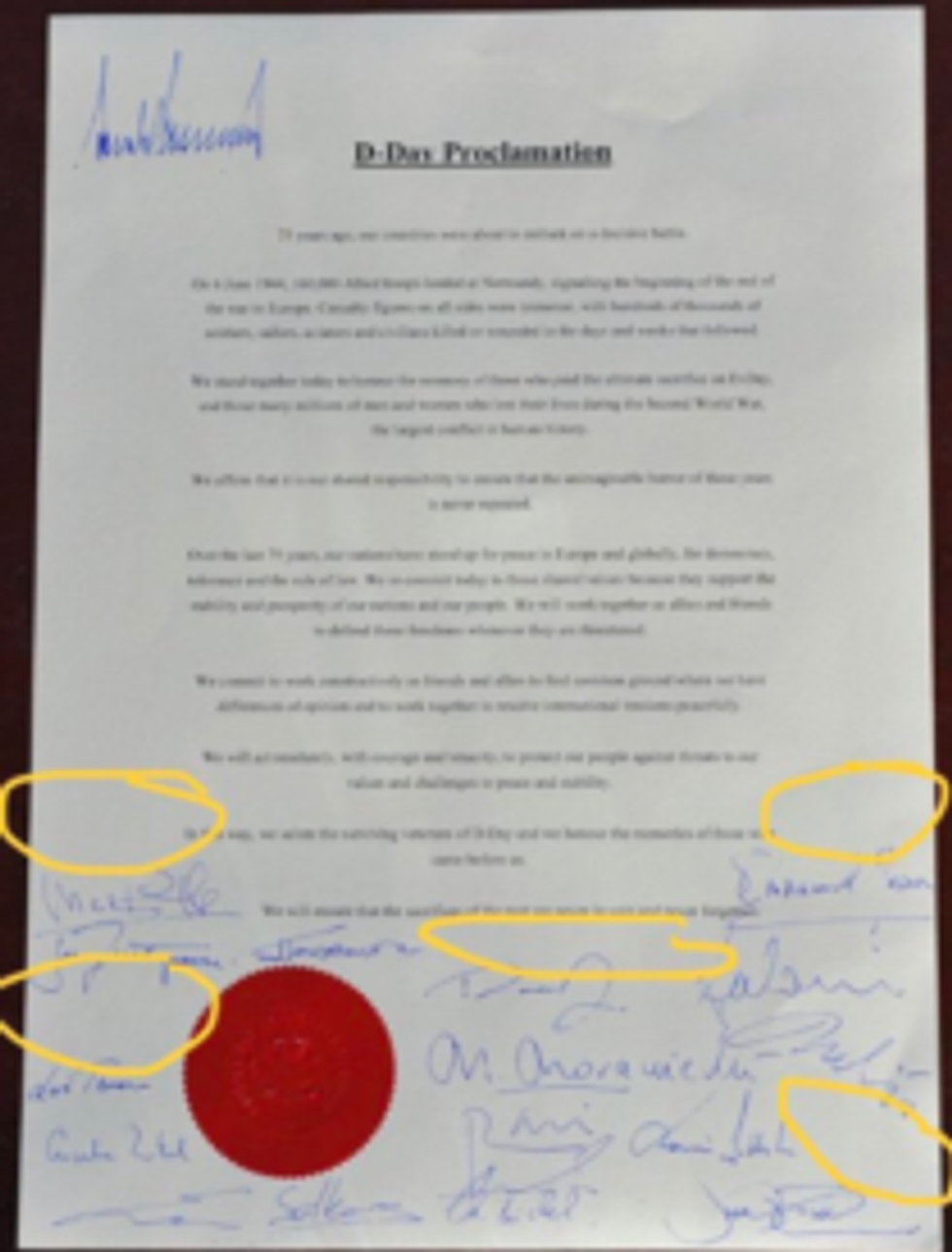 @bodegacat212/Twitter
Some of the president's supporters admired the move, considering it a productive assertion of strength over the allies commemorating one of the most horrific times in modern world history.
There is, however, one consolation.
All in all, this is a bad sign.