People cheered when US Women's Soccer Team co-captain Megan Rapinoe told a reporter that she wouldn't be "going to the f---ing White House" following the Women's World Cup.
President Donald Trump was not one of those people.
---
Rapinoe has been open about her distaste for Trump. In the past, Rapinoe has knelt during the National Anthem in solidarity with NFL player Colin Kaepernick's peaceful protest against police brutality and systemic racism. Trump has railed against these protests in the past and today, responding to Rapinoe's White House comment, was no different.
In a since-deleted version of the tweet, however, Trump tagged @meganrapino instead of @mpinoe.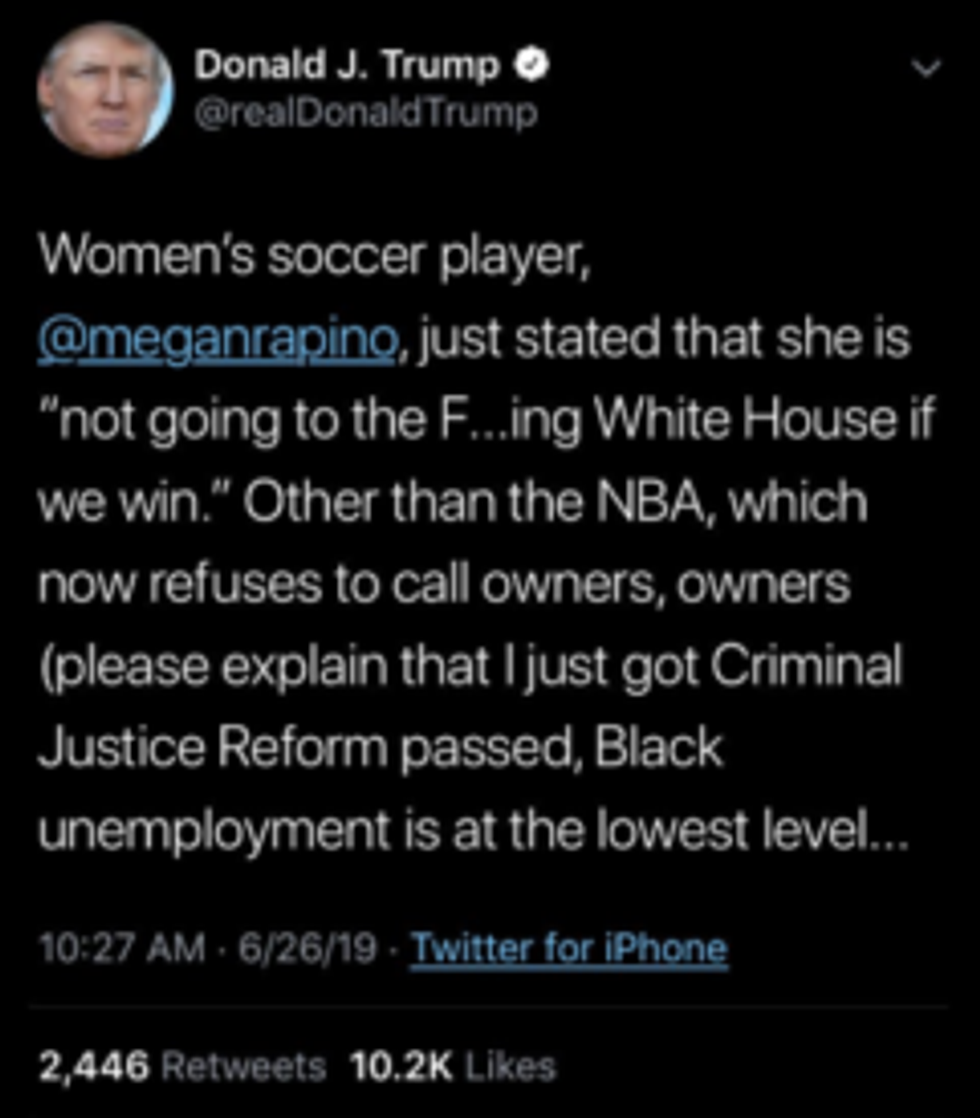 It turns out she's no fan of Trump either, which she didn't hesitate to make clear by siding with the soccer champion.
Given Trump's 60+ million followers, Rapino's mentions soon blew up and hilarity ensued.
Rapino, who hadn't tweeted since March of 2017, instantly became a Twitter celebrity.
As it turns out, Rapino wasn't the only one who stood in stark disagreement with Donald Trump.
Rapinoe hasn't responded.