CNN is public enemy number one in the Deep State network of media outlets conspiring to sully the reputation of President Donald Trump.
...Or at least that's what many on the Right would have you believe.
---
Among them are far-Right activist James O'Keefe, founder of Project Veritas, who recently released secretly recorded videos of CNN employees (brace yourself) complaining about their job. O'Keefe and other devout Republicans have used the tapes as evidence that CNN shirks facts in favor of attacking Trump.
Trump's lawyers are now using O'Keefe's videos to claim that CNN isn't a news network the way it advertises itself to be, therefore violating the Lanham Act which requires truthful advertising. They sent a letter to the network threatening to sue them for damages done by their coverage of Donald Trump.
It states:
"In the Footage, your employees appear to state that CNN attempts to make its reporting appear neutral and unbiased, when in fact its reporting is far from neutral and highly biased against the President...Never in the history of this country has a President been the subject of such a sustained barrage of unfair, unfounded, unethical and unlawful attacks by so-called 'mainstream' news, as the current situation."
Read the full letter below: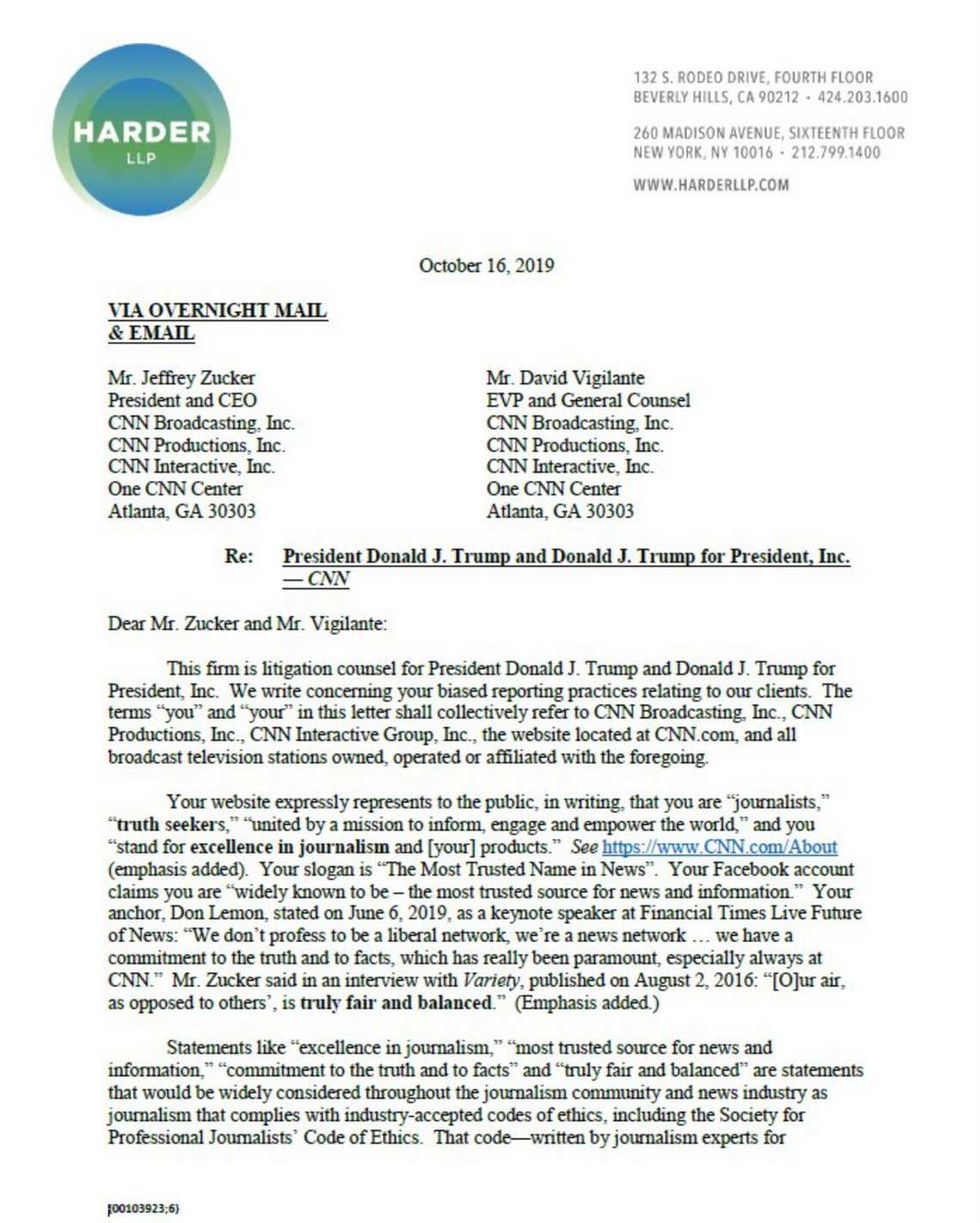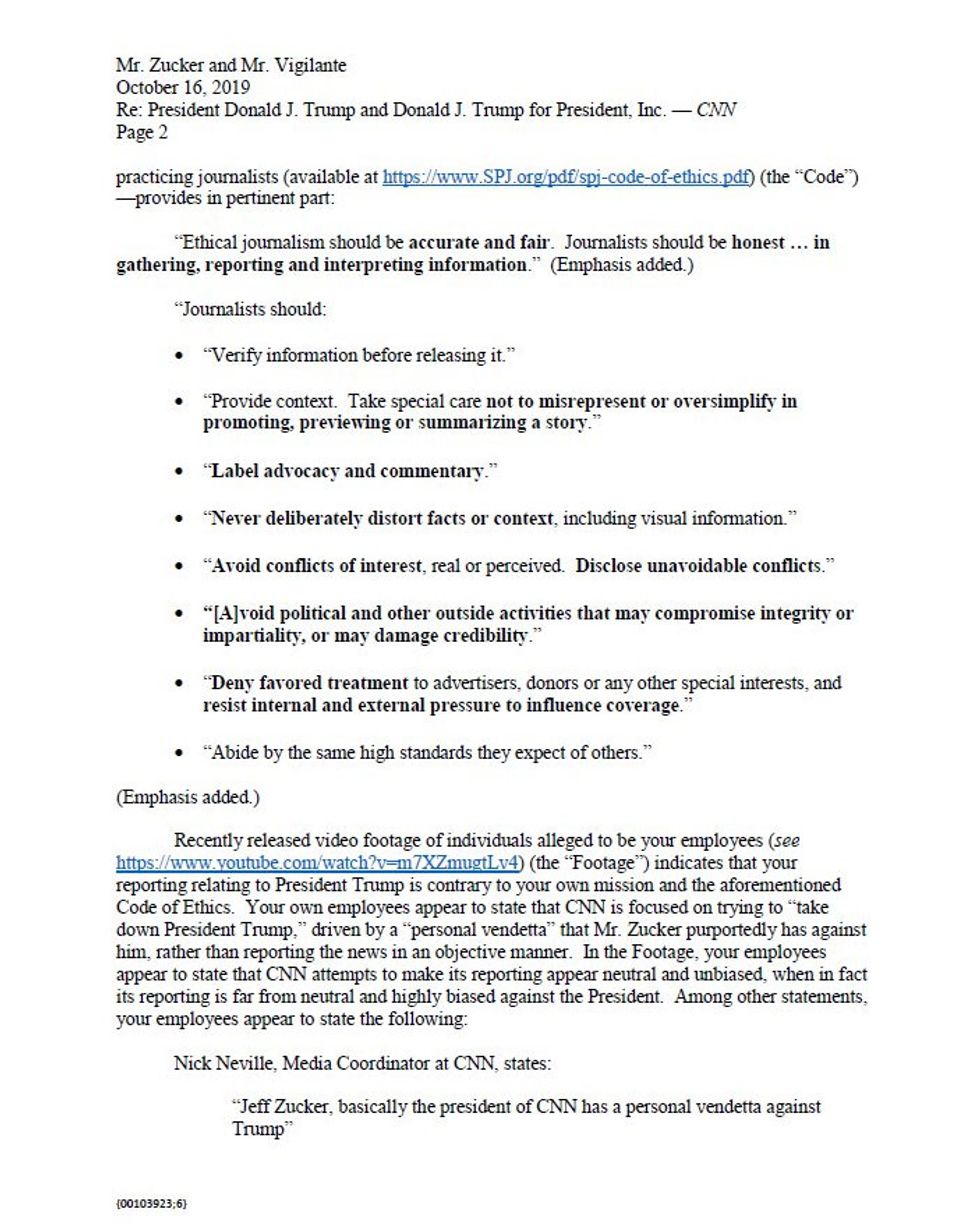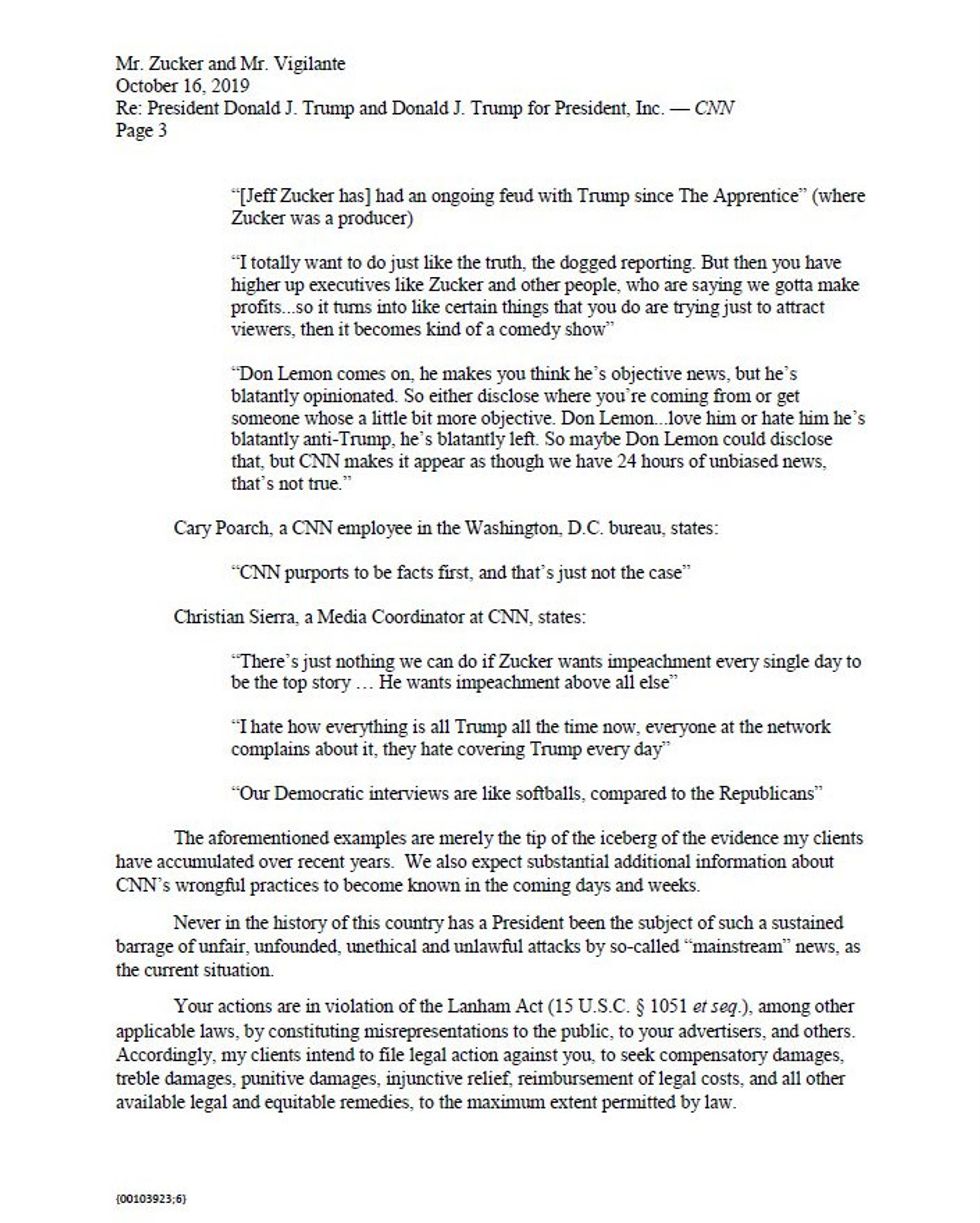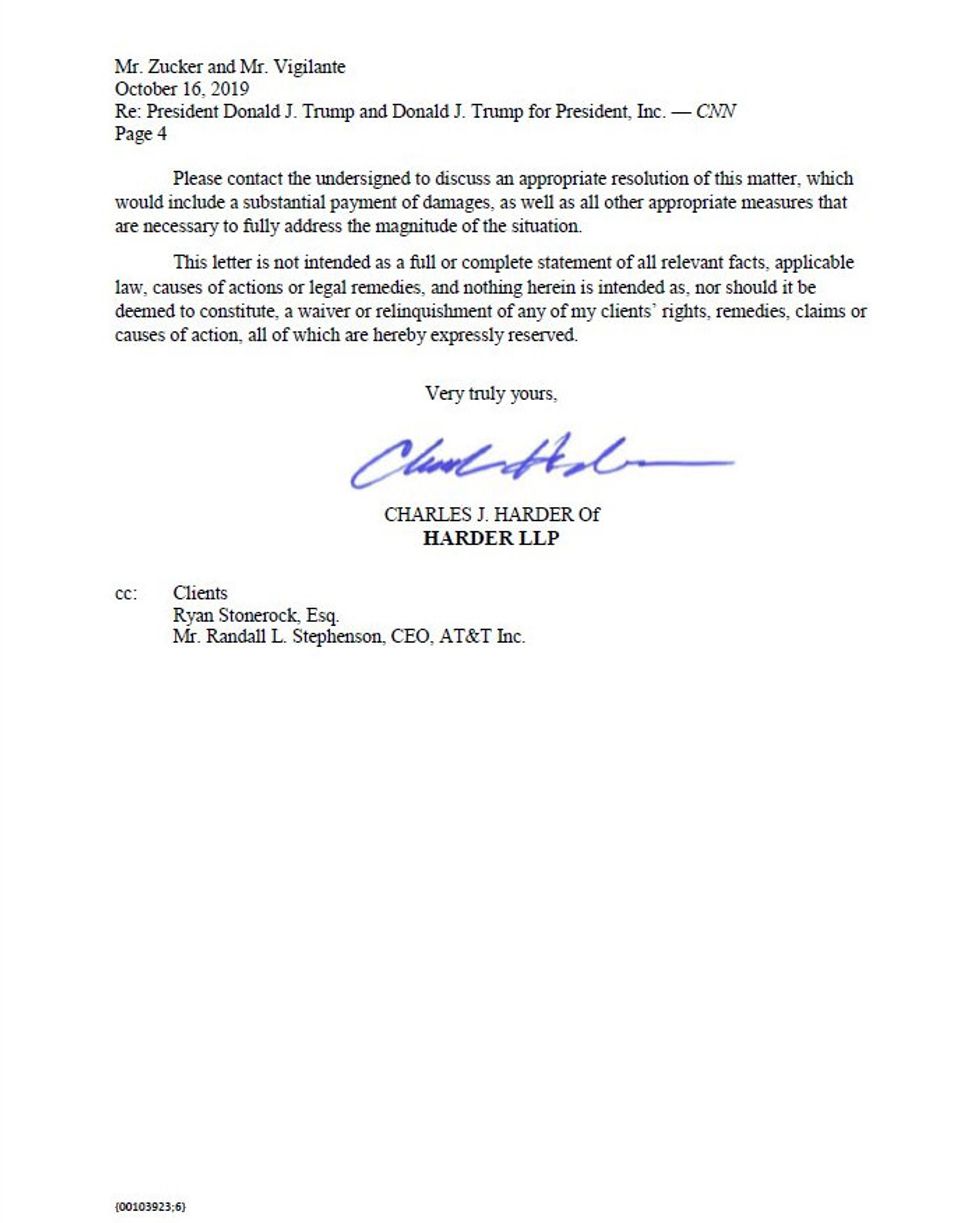 Though many of CNN's commentators aren't shy in their critiques of Trump, the network's reporters still report facts and breaking stories, making them a news network. What Trump's lawyers are doing is a tactic the President often uses: threaten a lawsuit in order to get a person or entity to back down.
The President of the United States trying to silence a news network looks a lot worse than a news network being critical of Trump.
Many wanted to see Trump follow through with the threat of a lawsuit that he'd inevitably lose.
@neal_katyal 😂😂😂 bring it on #TrumpTheLiarInChief

— Arriadna 🗽🍂 (@Arriadna 🗽🍂) 1571418648.0
@neal_katyal @stephanie_r_w A lawsuit based on a Veritas video..... That's too good to be true. I hope they file. T… https://t.co/WhuoVcicET

— John Dodge (@John Dodge) 1571425213.0
@neal_katyal @kurteichenwald CNN's reported response to Donald Trump's lawsuit: https://t.co/fBaEHuhh9g

— Todd Meyer (@Todd Meyer) 1571417134.0
Given the dozens of times Trump has accused CNN of reporting "fake news," it would certainly be interesting to see Trump deposed and have to admit under penalty of perjury whether or not the so-called fake news was, in fact, fake.
For that reason, people couldn't wait to see the discovery process.
@neal_katyal So Trump wants to be deposed ahead of the election? Awesome.

— Oneal Banerjee (@Oneal Banerjee) 1571416425.0
@neal_katyal D I S C O V E R Y 🔥🔥🔥

— Hunter Cullen (@Hunter Cullen) 1571417579.0
@neal_katyal I'm here for the discovery

— Joyce Alene (@Joyce Alene) 1571426612.0
@neal_katyal So CNN gets to give the proof where Trump has lied 10,000ish times & committed numerous crimes against… https://t.co/woXma5kbtn

— babyk360 (@babyk360) 1571433733.0
Good luck, Donald.