[DIGEST: People, Orlando Sentinel]
The Walt Disney Corporation pledged a $1 million donation on Tuesday to assist those affected by Sunday's mass shooting at Orlando's Pulse nightclub, which left 49 dead and 53 injured. The attack was the deadliest mass shooting by a single gunman in American history.
---
"We are heartbroken by this tragedy and hope our commitment will help those in the community affected by this senseless act," said Bob Chapek, chairman of Walt Disney Parks and Resorts. "With 74,000 Cast Members who call Orlando home, we mourn the loss of the victims and offer our condolences to their families, friends and loved ones."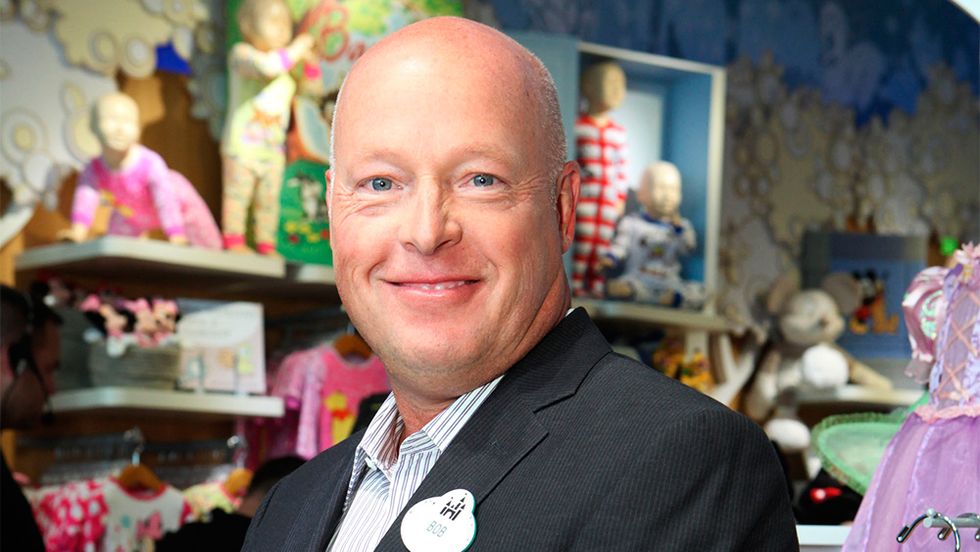 Bob Chapek. (Credit: Source.)
Additionally, Disney will provide complimentary accommodations for families and friends of the victims via a joint effort led by the city of Orlando and the Central Florida Hotel and Lodging Association. The company, it announced in a blog post, will work in coordination with agencies in the Central Florida area to help those in need. "In coordination with OneBlood, cast members and other employees working at Walt Disney World Resort wishing to donate blood to help victims may donate at five designated locations across the resort property."
Disney's $1 million donation went to the One Orlando Fund. Orlando Mayor Buddy Dyer established the fund to
assist those affected by the tragedy. He announced the creation of the fund at a vigil at the Dr. Phillips Center for the Performing Arts Monday.
"The purpose of the Fund is to provide a way to help respond to the needs of our community, now and in the time to come," Dyer said. The fund will distribute the money through non-profit organizations serving the victims and their families and Hispanic, LGBTQ and faith groups. Money will also go to "underlying causes of this tragic event," though it is still not clear what this might entail. The Central Florida Foundation, home to more than 400 charitable organizations, will distribute the funds.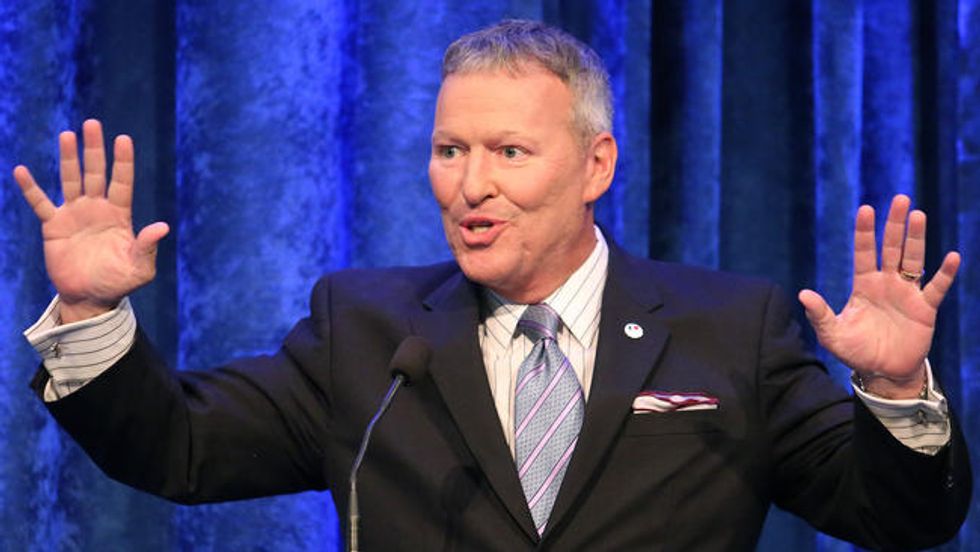 Buddy Dyer. (Credit: Source.)
Central Florida Foundation CEO Mark Brewer says grants should be awarded within the next few weeks. "We talked to the people in Aurora and Boston before we did this," he said, referencing other communities in Colorado and Massachusetts struck by mass violence. "There will be needs we can't anticipate yet. The nagging question we'll have to address in all this is: How did this happen? What is going on in the community that made this possible, and what can we do to prevent it?"
The OneOrlando fund complements a GoFundMe campaign set up by Equality Florida. The campaign has received more than $4.2 million in donations as of Wednesday morning. The GoFundMe money will go to the National Compassion Fund, which exists solely to distribute aid to victims of mass casualties.