Not every Trump supporter from 2016 is still a ride or die member of the MAGA crowd. One former conservative Republican Trump voter, David Weissman, shared his change of heart on Twitter, more than once in an appeal to other Trump voters who are less than happy with the results of their 2016 vote.
Weissman describes himself as:
---
"From N.Y. now in FL. Army Veteran, former Conservative Republican Trump supporter now Liberal Democrat & Warren supporter. Yes it's possible."
On Friday, June 21, Weissman continued with his story of his own personal growth. On a tweet by another Trump critic, George Conway, Weissman responded with his assessment of his former candidates mental fitness.
When someone pointed out that many had pointed to Trump's mental state during the 2016 presidential campaign, Weissman stated:
"When I supported Trump like most Trump supporters we called it fake news. I was really an idiot to think he would be a good president."
Weissman added:
People commended Weissman on his willingness to reevaluate his own long-held beliefs and past decisions.
Other former Trump supporters agreed that their vote for the President was a mistake.
Weissman admitted it was a gradual and difficult process to admit many of his beliefs were based on lies.
People wondered what Weissman's tipping point was.
In response, someone shared the blog article Weissman wrote about his journey.
Weissman also shared how Trump appealed to many of the people who are reconsidering their decision.
On June 10th, Weissman created a thread with a tweet stating:
"My life as a former conservative Trump supporter. Every day is an embarrassment and resentment from what Trump says or does, everyday I learn something new from lies I was led to believe when I was a conservative."
From there he shared some of the lies he used to believe that influenced how he voted.
He then explained his disappointment with his 2016 vote for President Donald Trump.
Since sharing his story, Weissman says he has faced threats and harassment from the group he once was part of, but says their anger will not change his mind.
If you're similarly inclined as Weissman, you can display your opinion with the Dump Trump, Fight Hate bumper sticker, available here.

Amazon
You can also play The World Hates Trump game, similar to other fill in the blank party card games, available here.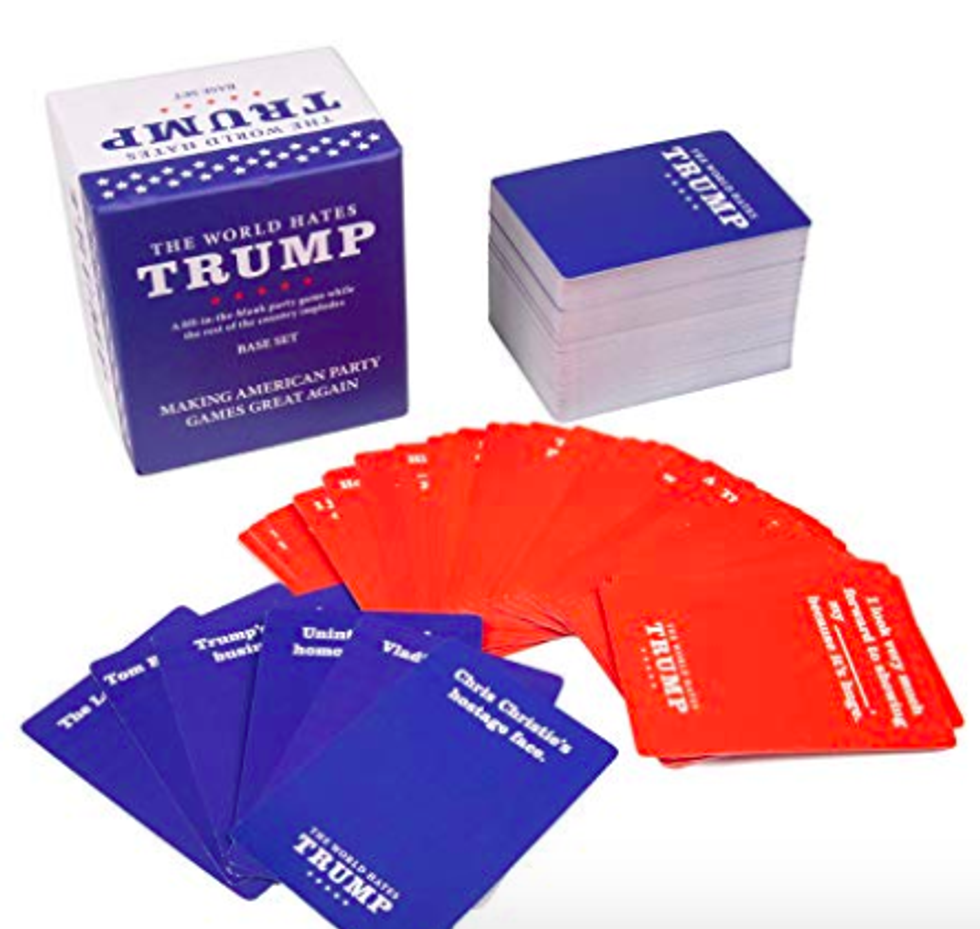 Amazon