When New York Democratic Senator Chuck Schumer shared information from the climatologists at NOAA about global warming and climate change, people who understand science were concerned. Others, like Republican Senator John Cornyn of Texas, were confused.
Schumer, the Senate Minority Leader, posted:
---
"July 2019 was the hottest month ever, of any month, on record."
"Climate change is the greatest threat facing our planet."
"It's about our kids. It's about our health. It's about the future."
"We must act."
Senator Cornyn responded:
"It's summer, Chuck."
Whether Cornyn thinks the scientists at NOAA missed that detail or just Schumer was unclear.
Also unclear is whether Cornyn knows it is only summer in the northern hemisphere. It's currently winter in the southern hemisphere.
But judging by responses to Cornyn's Twitter post, the vast majority thought the Texas Senator clearly missed something.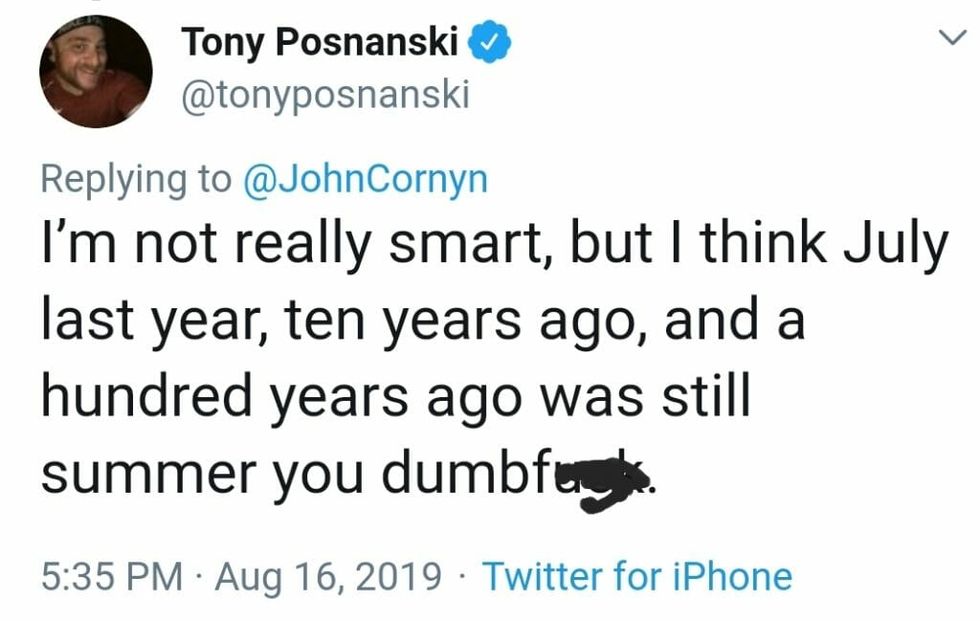 @tonyposnanski/Twitter
Some reminded Cornyn he's up for reelection in 2020.
Many questioned Cornyn's knowledge of science. And English.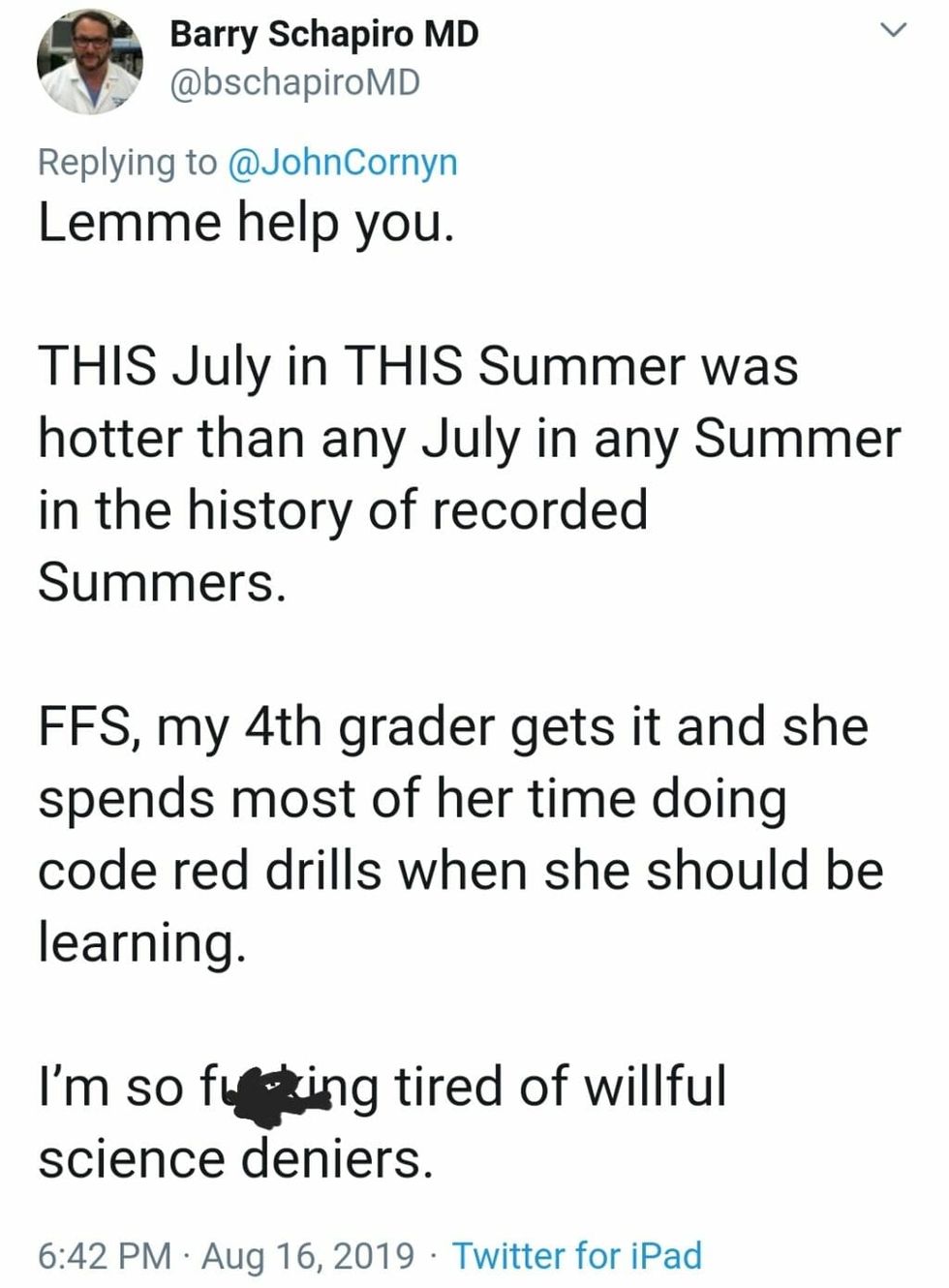 @bschapiroMD/Twitter
Others simply had no patience for ignorance, willful or otherwise.
Cornyn—who faces a field of challengers lead by decorated combat veteran MJ Hegar for his Senate seat in 2020—has yet to respond to the backlash his ill advised attempt  to be clever provoked.
Believe that thousands of scientists aren't just pulling a prank on us? Let the world know your views with this shirt available here.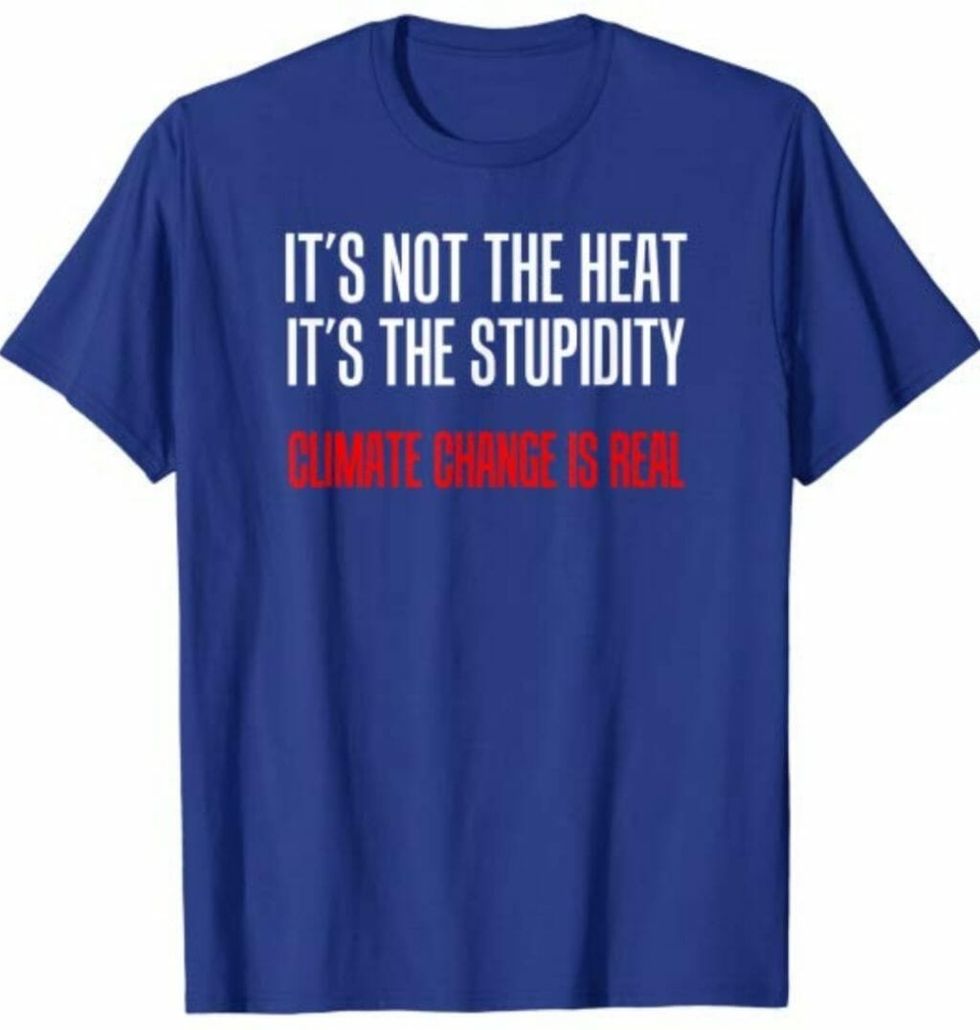 Amazon