Brock Turner's Olympic dreams are no more. Turner, the 20-year old former Stanford University student and varsity swimmer who was convicted for the rape of an unconscious woman behind a dumpster during a fraternity party, has received a lifetime ban from USA Swimming. USA Swimming is the governing body for professional swimming across the nation. A Facebook group campaign endorsing Turner's Olympic prospects was also disabled.
---
A spokesperson for the organization explained the decision in a statement to USA Today Sports: "Brock Turner's membership with USA Swimming expired at the end of the calendar year 2014... He was not a member at the time of his crime or since then. USA Swimming doesn't have any jurisdiction over non-members," the spokesperson said. "Brock Turner is not a member of USA Swimming and, should he apply, he would not be eligible for membership. ... Had he been a member, he would be subject to the USA Swimming Code of Conduct. USA Swimming strictly prohibits and has zero tolerance for sexual misconduct, with firm Code of Conduct policies in place, and severe penalties, including a permanent ban of membership, for those who violate our Code of Conduct."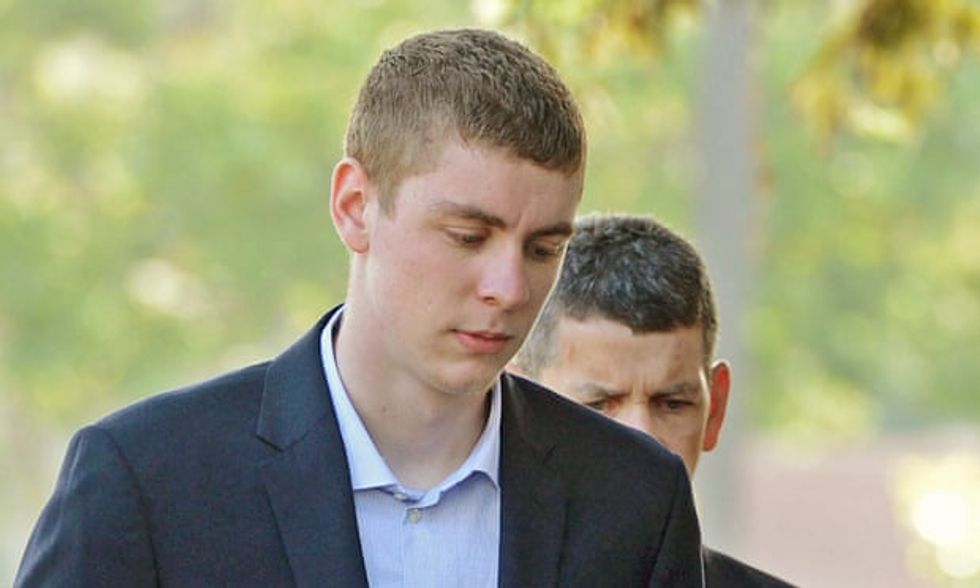 Credit: Source.
USA Swimming's decision comes amid a global conversation on privilege bias and the gross inequalities of the justice system. A jury convicted Turner on three felony charges, including sexually penetrating an unconscious person with a foreign object. During pre-probation sentencing, however, the assailant's father Dan Turner, said in a statement that "20 minutes of action" had "deeply altered" his son's life forever, emphasizing his dreams of a varsity swimming career. Imprisonment, he continued, would be an "inappropriate punishment" for his son, who should instead have the opportunity to educate students on college campuses about "how society can begin to break the cycle of binge drinking and its unfortunate results."
Prosecutors had requested Judge Aaron Persky sentence Turner to six years, even though the maximum penalty for these charges was 14 years in state prison.  But Judge Persky, a Stanford alumnus, agreed with Turner's father that prison time would have a "severe impact" on Turner. Persky thereafter handed down a six-month sentence in county jail, stating, "I do think he will not be a danger to others." Persky said positive character references influenced his decision. Turner's age, lack of a criminal history and the role alcohol played in the assault were also taken into account. The sentence was recently shortened to three months due to applied "credits" which assessed Turner would not misbehave while in custody.
The audacious narrative Turner's defense team proposed was not lost on the survivor
.
of Turner's assault, a young woman identified only as "Emily Doe" in court documents to protect her privacy. She recalled her first encounter with media coverage in a powerful victim impact statement which went viral after its publication on Buzzfeed: "And then, at the bottom of the article, after I learned about the graphic details of my own sexual assault, the article listed his swimming times. She was found breathing, unresponsive with her underwear six inches away from her bare stomach curled in fetal position. By the way, he's really good at swimming."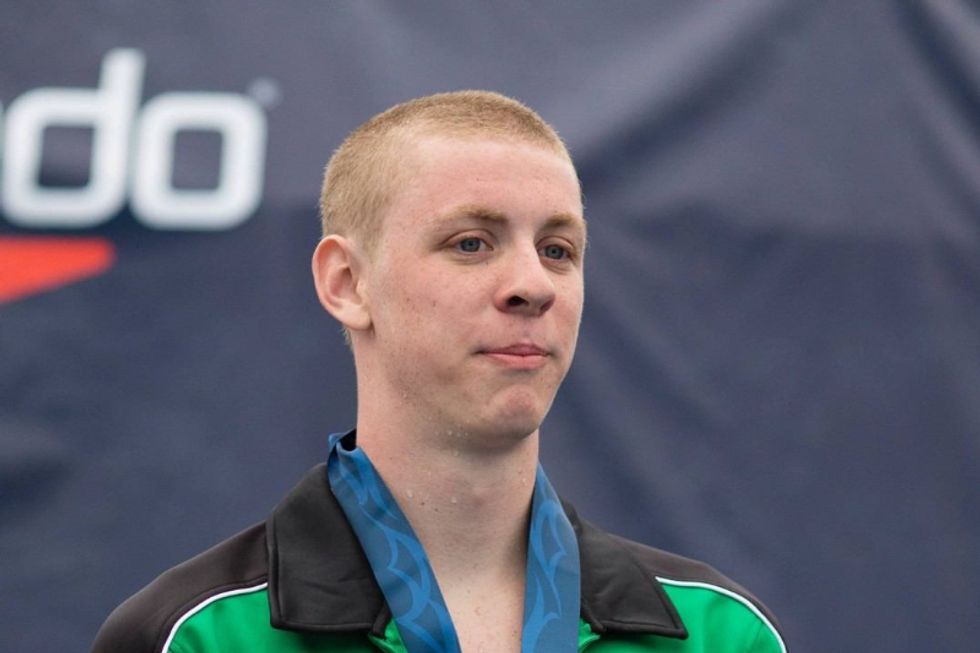 Credit: Source.
She also challenged portions of Brock Turner's own statement, including his words, "I want to show people that one night of drinking can ruin a life." She responded: "A life, one life, yours, you forgot about mine. Let me rephrase for you, I want to show people that one night of drinking can ruin two lives. You and me. You are the cause, I am the effect… Your damage was concrete; stripped of titles, degrees, enrollment. My damage was internal, unseen, I carry it with me. You took away my worth, my privacy, my energy, my time, my safety, my intimacy, my confidence, my own voice, until today."
"See one thing we have in common," she continued, "is that we were both unable to get up in the morning. I am no stranger to suffering. You made me a victim. In newspapers my name was 'unconscious intoxicated woman,' ten syllables, and nothing more than that. For a while, I believed that that was all I was. I had to force myself to relearn my real name, my identity. To relearn that this is not all that I am. That I am not just a drunk victim at a frat party found behind a dumpster, while you are the All­ American swimmer at a top university, innocent until proven guilty, with so much at stake."