[DIGEST: CBS, NBC, New York Times]
A gunman killed two people and injured 16 others outside a nightclub hosting an event for teens in Fort Myers, Florida, early Monday morning. The shooting took place in the parking lot of Club Blu, about three miles south of City Hall, as parents arrived to pick up their children after the event had finished.
---
Captain Jim Mulligan of the Fort Myers Police Department said officers arrived around 12:30 AM to the sight of "several victims suffering from gunshot wounds." At "this time, the scene is still very active as investigators and crime scene personnel attempt to determine what had occurred," Captain Mulligan said. "The Police Department is attempting to determine a motive for this incident." Authorities are also canvassing two other sites following the shooting. One person sustained injuries after gunfire erupted five blocks away on Parkway Street, where a home and several vehicles were shot at. And on Ortiz Avenue, officials detained three individuals for questioning.
One man, who said a close friend was at the nightclub at the time of the shooting, described a scene of utter chaos. "I called and couldn't get a hold of them, I rushed to Blu scared when I arrived I got one of them and he said that the shooter took of [sic] and the cops where [sic] chasing him," he wrote via Facebook. "It was a mad house people were running everywhere. All people were saying was their friends' names to see if they're okay -- a lot of phone calls to parents. But it was one of the scariest sights to just see people come pouring out like that."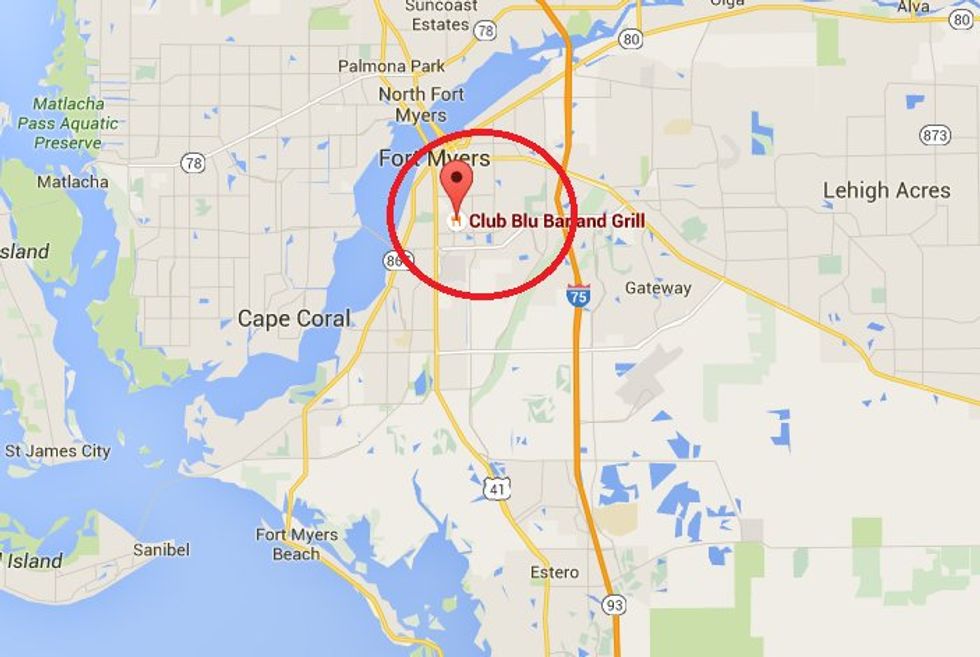 Credit: Source.
Syretta Gary, the mother of a young girl who escaped injury, said that her daughter's friend had been shot in the leg. "I just thank God that my daughter is O.K. because she could've been shot," she said in a video posted on Twitter by local reporter Malcolm Johnson. "Her dodging bullets, running, dropping between cars, it's ridiculous that these kids have to go through this. They can't enjoy themselves because you have other people with criminalistic minds, and they just want to terrorize people."
According to Cheryl Garn, a spokeswoman for Lee Memorial Hospital, the victims, ages 12 to 27, began arriving around 1:30 AM. "Sixteen people were treated in the trauma center and emergency department," she said in a statement. "One victim expired at the hospital." Garn clarified that four victims remain at the hospital, one in critical condition.
Club Blu posted a statement on Facebook early Monday. "We are deeply sorry
for all involved," Club Blu said. "We tried to give the teens what we thought was a safe place to have a good time." The club said armed security was present at the event but that "there was nothing more we could have done."
[facebook https://www.facebook.com/plugins/post.php?href=https%3A%2F%2Fwww.facebook.com%2FCLUBBLU3580%2Fposts%2F1761990864048115&width=500 expand=1]
The attack in Fort Myers comes little more than a month after the June 12 massacre at Orlando's Pulse nightclub, which left 49 dead and 53 injured. The attack was the deadliest mass shooting by a single gunman in American history.
The shooting galvanized lawmakers in Washington. Senate Democrats, led by Connecticut Senator Chris Murphy, led a filibuster and forced a Senate vote on four pending bills. Though all of them were defeated along party lines, some drew a few swing votes. A compromise bill is now under consideration. Later that week, House Democrats seized the House floor in a sit-in, vowing to block any legislative action until Speaker Paul Ryan promised to allow votes on several proposals, including blocking suspected terrorists on the no-fly list from purchasing guns. The resounding cry, "No bill, no break," a reference to the upcoming July recess, captivated the nation as lawmakers held up signs with the names of victims of gun violence and broke into "We Shall Overcome" as Ryan adjourned Congress over their voices. Democrats continued their sit-in even after that and vowed to fight on after Congress reconvened.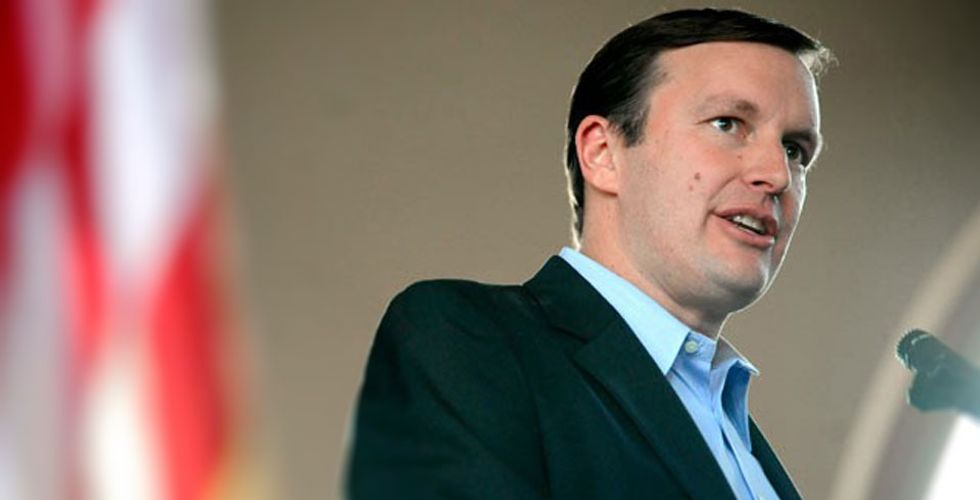 Sen. Chris Murphy. (Credit: Source.)