[DIGEST: The New York Times , Techcrunch ]
The largest corporation in North Carolina condemned a new law that voids anti-discrimination protections for lesbian, gay, bisexual and transgender citizens. Bank of America, which has its headquarters in Charlotte, announced it was joining over 80 chief executives, including Twitter and Square CEO Jack Dorsey and Apple CEO Tim Cook, in opposing the new legislation. The CEOs voiced their concerns in an open letter to Governor Pat McCrory posted on the Human Rights Campaign (HRC) website and are requesting a meeting with McCrory by Thursday. Bank of America was one of the largest contributors to McCrory's 2012 gubernatorial campaign.
---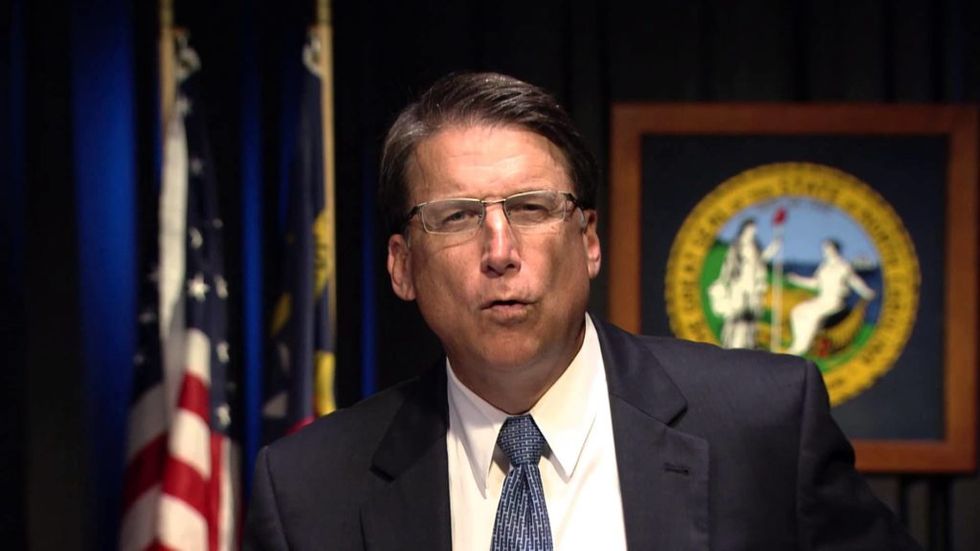 Gov. Pat McCrory. Credit: Source .
"Discrimination is bad for North Carolina, bad for America, and bad for business," Chad Griffin, president of the HRC, said in a release. "These business leaders are speaking out because they know this attack on lesbian, gay, bisexual and especially transgender North Carolinians isn't just morally wrong — it also puts their employees, customers and North Carolina's economy at risk. For the sake of all North Carolinians, Governor McCrory and the General Assembly must act now to repeal this heinous attack on fairness and equality."
The letter comes one day after Georgia Governor Nathan Deal vetoed a bill that would have allowed businesses to deny services to LGBT people on religious grounds . "I do not think we have to discriminate against anyone to protect the faith-based community in the state of Georgia," Deal said in a statement.
Last Wednesday evening , the North Carolina legislature passed a bill that overturns local gay and transgender protections in a special one-day session that cost taxpayers approximately $42,000. Governor McCrory signed the bill into law mere hours after its introduction. The bill was a direct response to a prior nondiscrimination ordinance in the city of Charlotte, which had offered a wide range of protections. Most notably, the Charlotte ordinance allowed citizens to use the restroom that best matches their gender identity. State lawmakers acted ostensibly out of concern that women and children could be victimized by sexual predators posing as transgender to enter women's restrooms.
The Tar Heel State received almost immediate condemnation as state and local governments around the country began to weigh in. The governors of New York , Washington and Vermont halted most official state travel to North Carolina in response. The mayors of New York , San Francisco and Seattle imposed similar bans.
New York Governor Andrew Cuomo explained his decision. "In New York, we believe that all people – regardless of their gender identity or sexual orientation – deserve the same rights and protections under the law," he declared.
"From Stonewall to marriage equality, our state has been a beacon of hope and equality for the LGBT community, and we will not stand idly by as misguided legislation replicates the discrimination of the past. As long as there is a law in North Carolina that creates the grounds for discrimination against LGBT people, I am barring non-essential state travel to that state."
In 2015, Governor Cuomo issued a similar ban on state travel to the state of Indiana after its state legislature passed a contentious religious freedom measure that discriminated against LGBT citizens. The travel ban was later lifted after Indiana lawmakers worked to amend the measure from being used to discriminate from LGBT residents and visitors.
The controversy also extends to the world of sports . The National Basketball Association (NBA) issued a warning to North Carolina lawmakers last Thursday, hinting it would move 2017's All-Star showcase from Charlotte.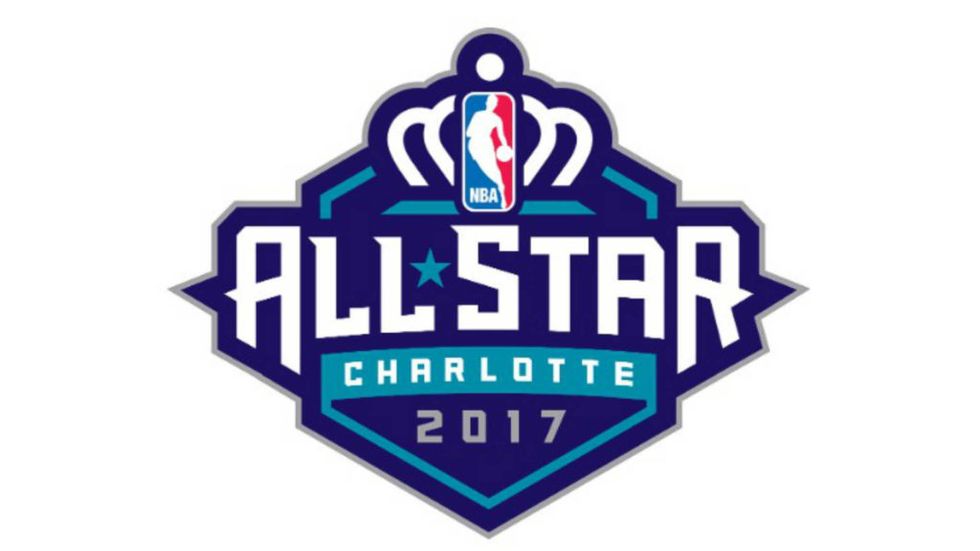 Credit: Source .
Other sports organizations expressed similar concerns. The National Collegiate Athletic Association (NCAA) is also monitoring the situation; it has its men's basketball tournament games planned in North Carolina for 2017 and 2018. Cable network ESPN also said it "embraces diversity and inclusion and will evaluate all our options." The Charlotte Motor Speedway was in consideration as a possible location for the organization's Summer X games.
But Governor McCrory continues to defend the law and is insistent that it does not take away any existing protections. He implied left wing activists concocted the controversy, referring to it as a "nationwide smear campaign" and dismissed the concerns of some larger corporate critics. He accused Apple of exhibiting a double standard while conducting business in China and the Middle East, places cited for their questionable human rights records.
"There is politically correct blackmail being directed toward some of our businesses," he said. "They are caught in a very coordinated political theater… This political correctness has run amok."
McCrory's comments came hours after a federal lawsuit was filed against him by Lambda Legal, the American Civil Liberties Union, the A.C.L.U. of North Carolina and Equality North Carolina. They argue that the law violates constitutional freedoms of equal protection and due process and are challenging the law on behalf of two transgender North Carolinians.
One of them, Joaquin Carcano, was born female but now identifies as male. Carcano uses men's restrooms; under the new law, he will be forced to use women's rooms.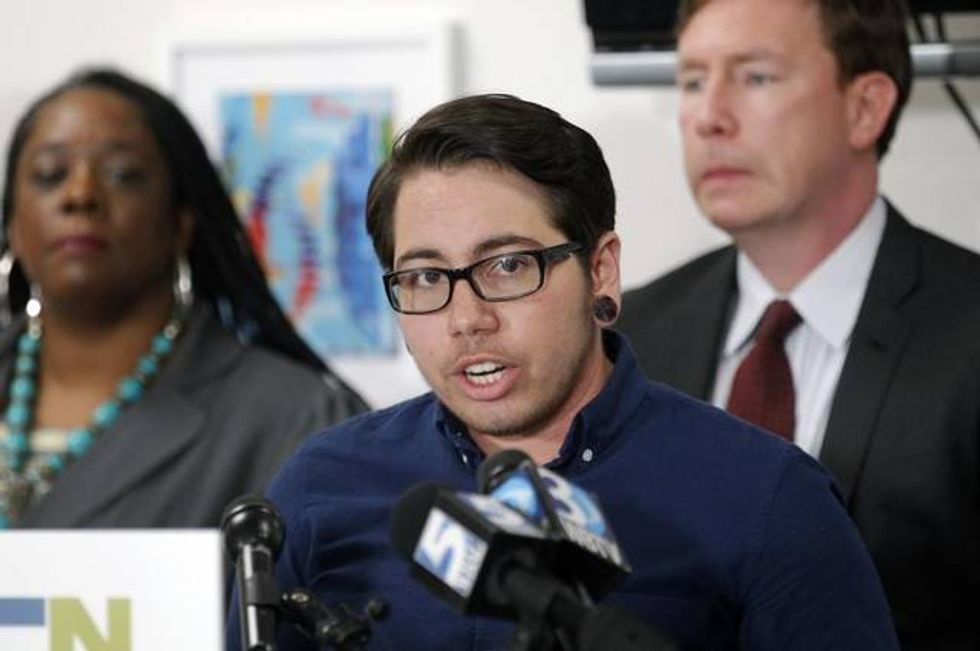 Joaquin Carcano. Credit: Source .
"You know, we all have to make adjustments in life," McCrory responded when asked about Carcano's situation. "And we've had the proper etiquette situation for decades in our country, and all of a sudden through political correctness we're throwing away basic etiquette. I empathize with these people who have some very unique needs. But at the same time it doesn't mean everyone else should have to compromise a well-established etiquette of men in men's restrooms and showers and locker rooms."
But Governor McCrory may face a tough and bruising battle, if the experience of other states is any indication . After Indiana passed a "religious freedom" law that critics claimed discriminated against LGBT persons, a fierce backlash from business and the tourist industry, along with a trending hashtag #BoycottIndiana , forced the governor and state legislatures there to add an amendment clarifying that nothing in the law was intended to permit discrimination. As calls for a boycott and increased pressure from industry leaders and convention organizers grow in opposition to North Carolina, the governor may either have to double down on his support, or walk back from the law he just signed.