[DIGEST: Norml, Forbes, NPR, Slate, WashPost]
The 2016 election brought about some definitive progress in statewide efforts to legalize both medical and recreational marijuana. Four states voted to permit the use of cannabis to treat medical conditions, and another four states voted to legalize recreational use for adults and establish a formal and regulated system of cannabis production and sales. Following this election, 29 states now have approved medical marijuana programs and eight states have approved recreational use, with variations of regulated sales and production.
---
However, as President-Elect Donald Trump begins to clarify his previously vague positions with cabinet appointees, these gains may be in jeopardy. Trump's selection of Alabama Senator Jeff Sessions for the position of attorney general could lead to reversals at the federal level. Sessions is an outspoken opponent of medical and recreational cannabis.
Four States Join the Medical Marijuana Program
In Arkansas, voters chose to legalize medical marijuana by a vote of 53 to 47 percent. Issue 6, the Arkansas Medical Marijuana Amendment, amends the state constitution to permit qualified patients who possess a physician's recommendation to legally obtain medical cannabis from state-licensed dispensaries. The home cultivation of cannabis is not permitted under the law. Under the law, regulators will license up to 40 dispensary providers and up to eight marijuana cultivators. The state has struggled with widespread opioid addiction and hopes that medical cannabis may curb.
Arkansas Sen. John Boozman speaks to a crowd of supporters. (Credit: Source.)
Montana voters approved an initiative to legalize medical cannabis by a margin of 58 to 42 percent. Initiative I-182 expands the existing Montana medical marijuana program, initially enacted in 2004, but subsequently deemed excessively limiting to doctors and patients. Initiative I-182 permits licensed medical marijuana providers to serve more than three patients at one time and allows for providers to hire employees to cultivate, dispense, and transport medical marijuana. It repeals the original requirement that physicians who certify 25 or more patients annually be referred to the board of medical examiners. It also prohibits law enforcement from conducting unannounced inspections of medical marijuana facilities, and requires annual inspections by the state.
Florida voters approved Amendment 2, which enables people who suffer from a "debilitating medical condition" to obtain medical marijuana from state licensed dispensaries. A previous medical marijuana law gave access to a more limited range of
conditions and restricted that access to CBD strains with the exception of terminally ill patients.
North Dakota voters approved the North Dakota Compassionate Care Act of 2016 by a margin of 64 to 36 percent. Qualified patients will be able to obtain medical cannabis from state dispensaries. Those who live more than 40 miles from a dispensary will be allowed to grow up to 8 plants at home.
Medical cannabis is now legal in 29 states.
…And Four More States Vote to Legalize Recreational Use
Nevada voters chose to legalize recreational marijuana by a vote of 54 to 46 percent. Question 2, the Nevada amendment, permits adults to grow up to six plants and possess up for 3.5 ounces for personal use. It also will establish commercial cannabis production and sales, and much of the 15 percent tax imposed on cannabis retail will be directed to the State Distributive School Account.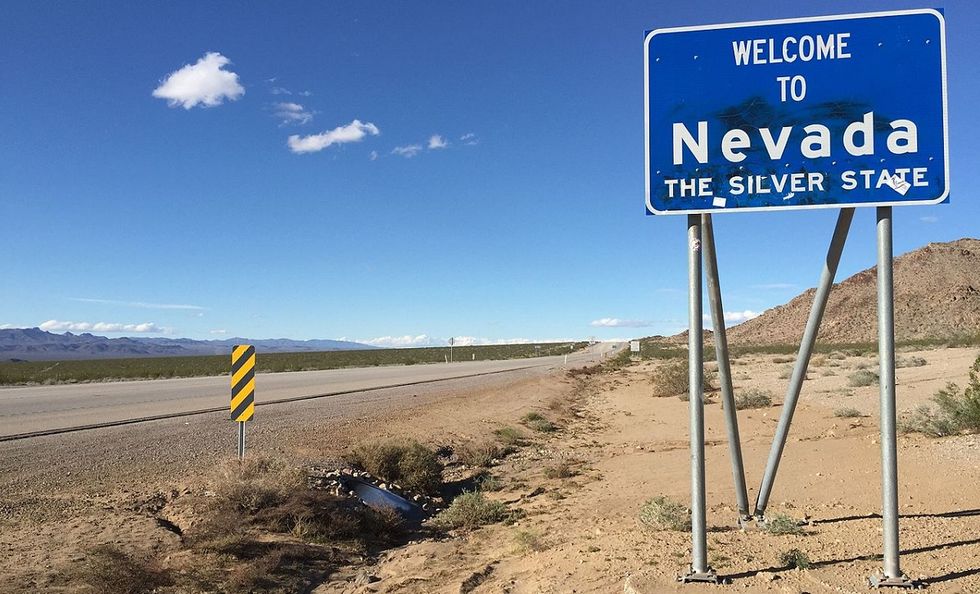 Credit: Source.
Maine voters approved legislation to legalize recreational marijuana. Question 1, the Marijuana Legalization Act passed by a margin of 50.17 to 49.83 percent. Mainers may now legally grow up to six plants and to possess personal use quantities of cannabis up to two and one-half ounces. The state will now also permit commercial cannabis production and retail sales, with a 10 percent tax on marijuana sales. Due to the razor-thin margin by which Question 1 passed, opponents of the legislation have formally challenges the results. If a recount goes forward, it will take 30 days and cost taxpayers $500,000.
California voters legalized recreational marijuana by a margin of 56 to 44 percent. Proposition 64, The Adult Use Marijuana Act, permits adults who are not participating in the state's medical cannabis program to legally grow (up to six plants, including all of the harvest from those plants) and to possess personal use quantities of cannabis (up to one ounce of flower and/or up to eight grams of concentrates) while also licensing
commercial cannabis production and retail sales. The law also provides for resentencing consideration for those found guilty of prior marijuana convictions.
Massachusetts voters, by a 54 to 46 percent margin, voted in favor of Question 4, which legalizes personal use quantities of marijuana and allows people to grow up to six plants. Production and retail sales will also begin operations in the state.
Recreational cannabis is now legal in eight states.
Cannabis at Risk Under Trump
Trump's pick for Attorney General, Jeff Sessions, will oversee federal prosecutors and the Drug Enforcement Agency. This has cannabis proponents worried, as Sessions has been a vocal opponent of both medical and recreational use. Sessions has praised Nancy Reagan's "Just Say No" to drugs campaign and has criticized the Obama administration's approach during the ongoing legalization efforts.
"We need grown-ups in Washington to say marijuana is not the kind of thing that ought to be legalized, it ought not to be minimized, that it is in fact a very real danger," Sessions said. "Good people do not smoke marijuana."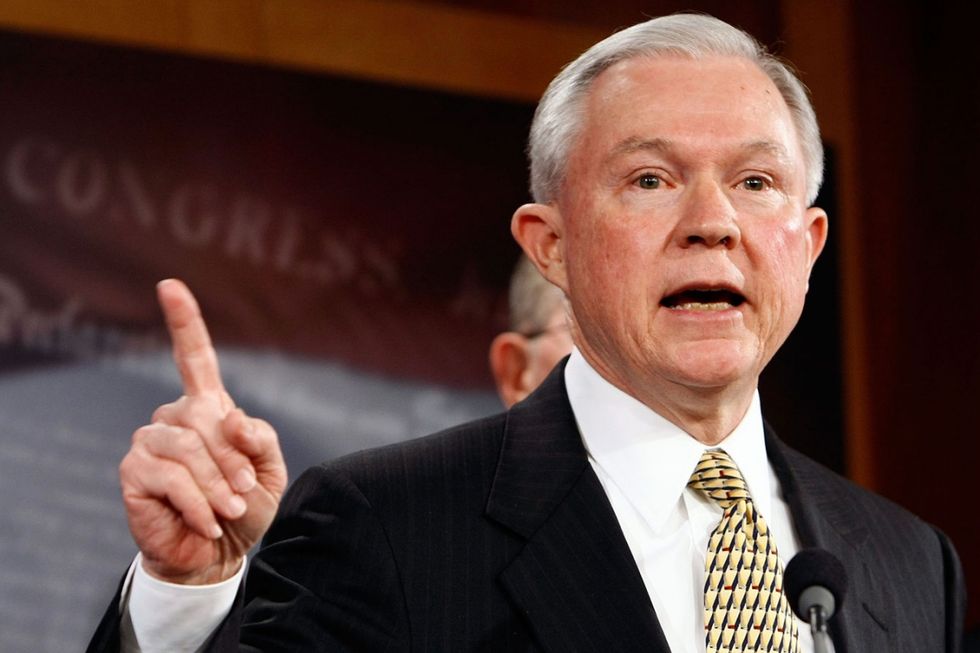 Jeff Sessions. (Credit: Source.)
Under President Obama, the Justice Department permitted states to make their own decisions about cannabis sales, and expanded research on medical cannabis. However, the administration declined to downgrade cannabis from its current status as a Schedule 1 drug, a status it shares with heroin and other "most dangerous drugs."
The cannabis industry is now worried that Sessions will roll back the Cole Memorandum, which permits states to regulate cannabis businesses, even though the federal government continues to classify it as an illegal drug.
Last year, the legal cannabis industry generated $5.4 billion in sales. In November, the New York Stock Exchange approved the initial public offering of Innovative Industrial Properties, a real estate investment trust that plans to invest in medical marijuana properties. The cannabis industry was gearing up for an expansion under an expected win by Hillary Clinton. Now investors — as well as cannabis users, including millions of medical users who are dependent on cannabis for relief of conditions ranging from epilepsy to ALS — are uneasy, with a Trump administration poised to restrict or even eliminate the industry in its entirety.