Los Angeles Police Chief Charlie Beck said yesterday that the police department has no plans to change its immigration policies despite president-elect Donald Trump's promises to strengthen the nation's immigration laws and deport millions who are living in the country illegally. Trump reiterated this stance in an interview with 60 Minutes, pledging to deport as many as 3 million people upon taking office. According to the Migration Policy Institute, more than 1 million of the estimated 11 million illegal immigrants living in the country reside in Los Angeles County.
"I don't intend on doing anything different," Beck said. "We are not going to engage in law enforcement activities solely based on somebody's immigration status. We are not going to work in conjunction with Homeland Security on deportation efforts. That is not our job, nor will we make it our job."
---
The LAPD has distanced itself from federal immigration policies for decades, and Special Order 40, signed by then-chief Daryl Gates in 1979, already prohibit officers from questioning individuals for the sole purpose of determining their immigration status. The purpose of the order was to allow undocumented immigrants to report crimes to the police without fear of deportation. Beck stressed that nothing will change––even under President Trump. In fact, during Beck's tenure as police chief, the LAPD stopped turning over people arrested for minor crimes to federal agents for deportation. The LAPD also stopped honoring requests from the federal government to detain inmates who might be deportable past their jail terms.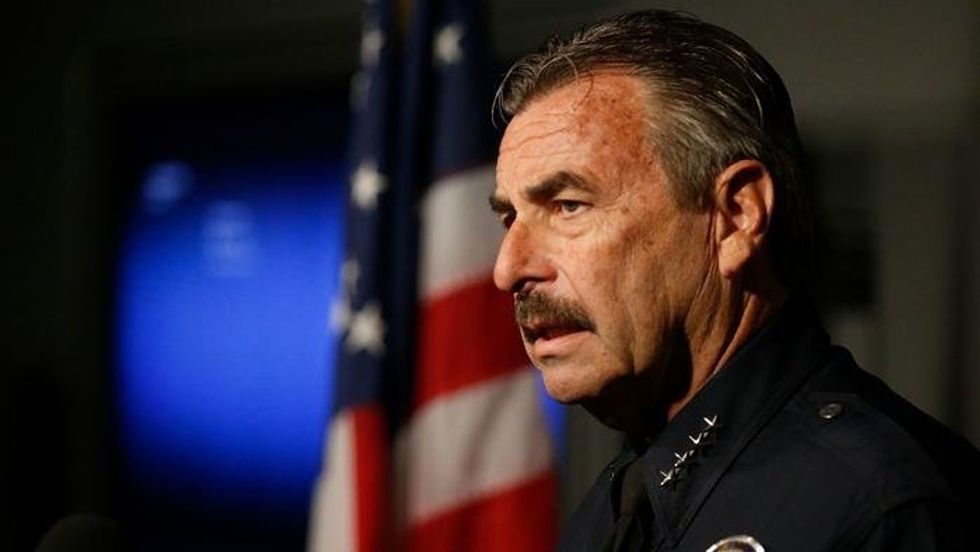 LAPD Police Chief Charlie Beck. (Credit: Source.)
At a meeting Friday at the Coalition for Humane Immigrant Rights of Los Angeles, Mayor Eric Garcetti also signaled his support for the city's immigrant communities and said the city would scrutinize Trump's decisions on immigration. "If the first day, as president, we see something that is hostile to our people, hostile to our city, bad for our economy, bad for our security, we will speak up, speak out, act up and act out," Garcetti said.
Garcetti also assured residents the police department would enforce SO 40. ""Our law enforcement officers and LAPD don't go around asking people for their papers, nor should they," he said. "That's not the role of local law enforcement."
According to a spokesman for the Los Angeles County Sheriff's Department, it's still too early to say how officials would react to any changes required by Trump's administration, and that such changes could have a tie to federal funding. "We just want people to come forward so we can have a better community, said Capt. Jeff Scroggin. "It doesn't matter whether they're an immigrant or going through
the process of citizenship. Whatever it is, we want to hear from them. We don't want them to not cooperate. It's important to keep the community safe. We never ask about immigration status."
Trump's pledges appear to have found an opponent in the Senate. Just two days after Trump won one of the most heated elections in decades and she won her own seat in the U.S. Senate, Senator-elect Kamala Harris doubled down on her commitment to protect the rights of undocumented Californians at a press conference.
"This issue of how we are treating our immigrants and, in particular, our undocumented immigrants, is one of the most critical issues facing our country," Harris said while addressing immigrant families and activists at the Coalition for Humane Immigrant Rights of Los Angeles. "It is incumbent on all of us, as patriotic Americans, to do the work of passing comprehensive immigration reform and to do the work of recognizing the American Dream that has been achieved and willbe achieved when we do all that is necessary to give the children who were designed by DACA [Deferred Action for Child Arrivals] to have protection, and continue to give them protection."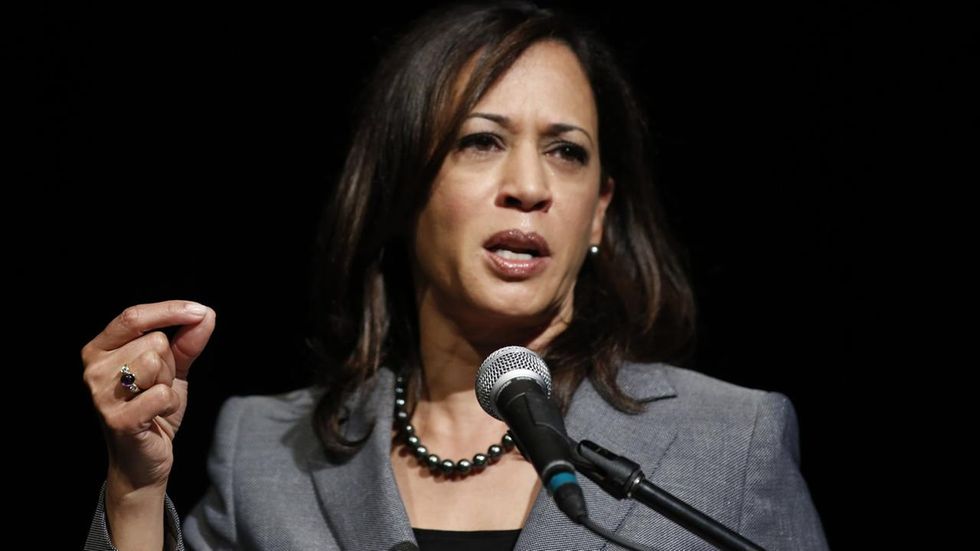 Senator-elect Kamala Harris. (Credit: Source.)
Harris also criticized Trump's controversial immigration policies, calling them "unrealistic." But she expressed concern over any deportation policies which might go forward under the new administration. "This is real," she said. "We have so many children right now that are in pain, and they literally don't know [if they will have to leave]. Parents are looking at their own children and saying, 'I don't know.' We need to answer that question for them sooner rather than later."
Chief Charlie Beck confirmed that his command staff has been meeting with community leaders to hear their concerns about Trump's immigration proposals. But he was adamant that departmental policy would not change. "This is the same LAPD you had Monday, a week ago. We have not changed because of the election on Tuesday. We have the same principles. We have the same values," he said. "This is not going to change the way that the Los Angeles Police Department enforces the law."