BUDGET AGREEMENT DIGEST: CNN, Fox News, CNN
After passing a one-week stopgap funding bill on Friday, Congress has reached a bipartisan agreement to fund the government through September.
---
This $1.07 trillion deal, if passed through Congress, would serve as a rebuke to the dealmaker-in-chief, who has been vocal in his policy priorities even as his party negotiates away the very funding that might make them a reality.
While the deal does increase funding for the Pentagon and for border security by billions of dollars, it does not address several of Trump's key initiatives:
no funding for the border wall
no money for a deportation force
no cuts to sanctuary cities
no cuts to Planned Parenthood funding
no cuts to Obamacare subsidies
Democrats wasted no time praising this agreement.
Senate Minority Leader Chuck Schumer said in a statement: "The bill ensures taxpayer dollars aren't used to fund an ineffective border wall, excludes poison pill riders, and increases investments in programs that the middle class relies on, like medical research, education and infrastructure."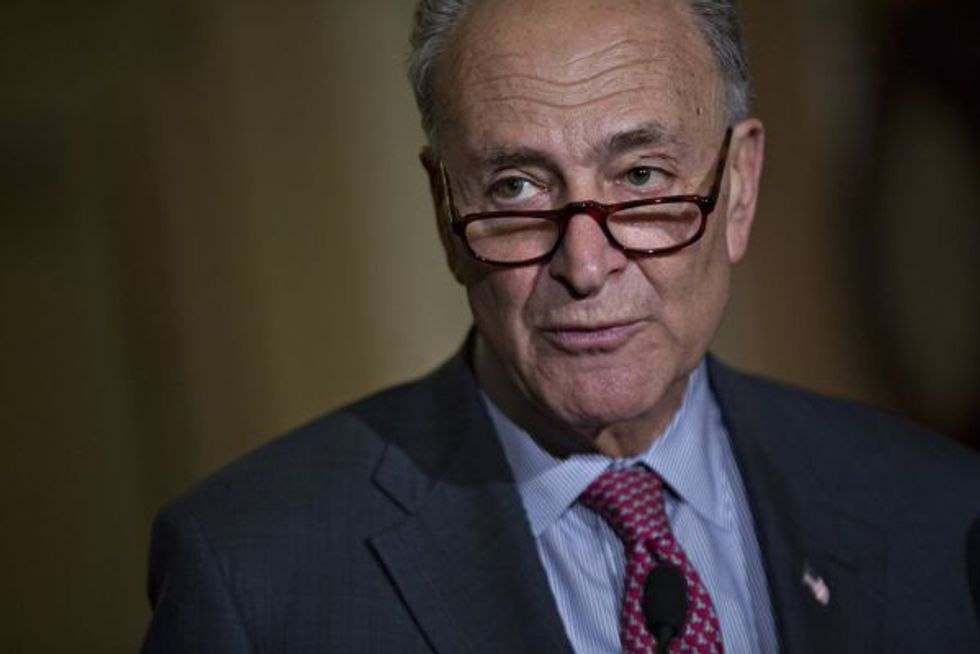 Credit: Source.
House Minority Leader Nancy Pelosi, added: "we have made significant progress improving the omnibus bill...[It] does not fund President Trump's immoral and unwise border wall or create a cruel new deportation force."
In addition, the budget agreement increases funding for the National Institute of Health by $2 billion, which is in stark contrast to President Trump's own budget blueprint he released in March, which would have cut the NIH by $6 billion.
Other Democratic priorities, such as funding for clean energy programs, infrastructure grants, $295 for Puerto Rico Medicaid, Pell grants, and a permanent fix for miners' health insurance were also included.
Congress is expected to vote on this bill later this week. A new funding bill must pass before 11:59pm on Friday, May 5, to avoid a government shutdown.