[DIGEST: Politico, New York Times, CNN]
Former New York City Mayor Michael Bloomberg has already taken "concrete steps toward a possible presidential campaign" and is committed to spending $1 billion of his own fortune to making it happen. Advisers to Bloomberg, 73, have set a deadline for late March, the latest point at which he could officially enter the presidential race.
---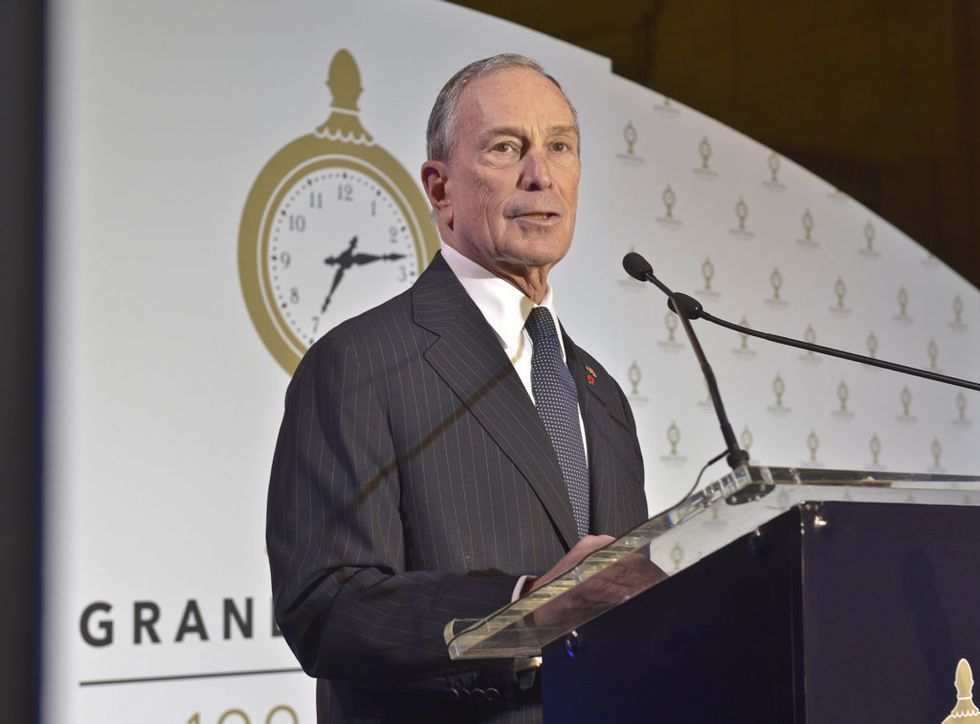 Credit: Source.
Bloomberg has been affiliated with the Republican party for many years; he won the New York City mayoral race in 2001 on the Republican ticket. He was, however, born into a family of Boston Democrats; he even donated to Democratic campaigns when he was younger. But to call Bloomberg a flip-flopper would imply that he's not committed to Republican ideals. Bloomberg has, in fact, been open with his belief that the two-party system has afforded him a degree of flexibility. It has been a "convenient means" for him to go wherever he might find personal allegiance, a convenient means which allowed him to run on the Republican ticket because it was the easiest path for him to win the nomination for the mayoralty. That Bloomberg might now choose to enter the presidential race as an independent, given his history, is not so surprising.
But money and a known political pedigree might not be enough for Bloomberg to secure the nomination. An independent candidate has never been elected to the White House. Bloomberg's close ties to Wall Street and his "strong support" for such hot-button issues as women's abortion rights and stricter gun control—among other socially liberal views—could make him a wild card in the presidential race, one who could find himself without passionate support from either the left or the right. The National Rifle Association (NRA) even ran an ad campaign which accused Bloomberg of using his wealth to "strip people of their rights and freedoms." Regardless, Bloomberg's potential run is motivated by the belief that Donald Trump's dominance over the Republican party (and the political arena) in the last few months is a signal that the two-party system is in need of an intervention--an intervention from a third party candidate with viable solutions.
Bloomberg has been realistic about his chances in the race, but has found himself constantly agitated by the "tone and tenor" of the campaign thus far. Nevertheless, he believes he can neutralize both the passionate and dispassionate responses to Trump's campaign while serving as a formidable political foe to Hillary Clinton, who is the current Democratic front-runner. A source close to the mayor has also revealed that Bloomberg would seriously consider entering the race if it
"appeared Donald Trump or Texas Sen. Ted Cruz would face Vermont Sen. Bernie Sanders in the general election."
Bloomberg has walked a tough road politically since stepping down as mayor in 2013. The last few years have been marred by a struggle to gain political traction. He made headlines when he launched an unsuccessful bid to strengthen the nation's gun control laws following the Sandy Hook Elementary School shooting, a move that cost him tens of millions of dollars. Bloomberg found himself the target of ire from gun rights activists who claimed his name alone brought down their cause.
Bloomberg could serve as a "spoiler" candidate in the Northeastern states. He could also sway the pendulum his way in Florida, where he would find support among its large Jewish population. He could draw votes from both the Democratic and Republican nominees, no matter who they may be. Following the rise of Trump on the GOP side, Bloomberg commissioned a poll in December to see how well he would fare in races against Trump and Clinton.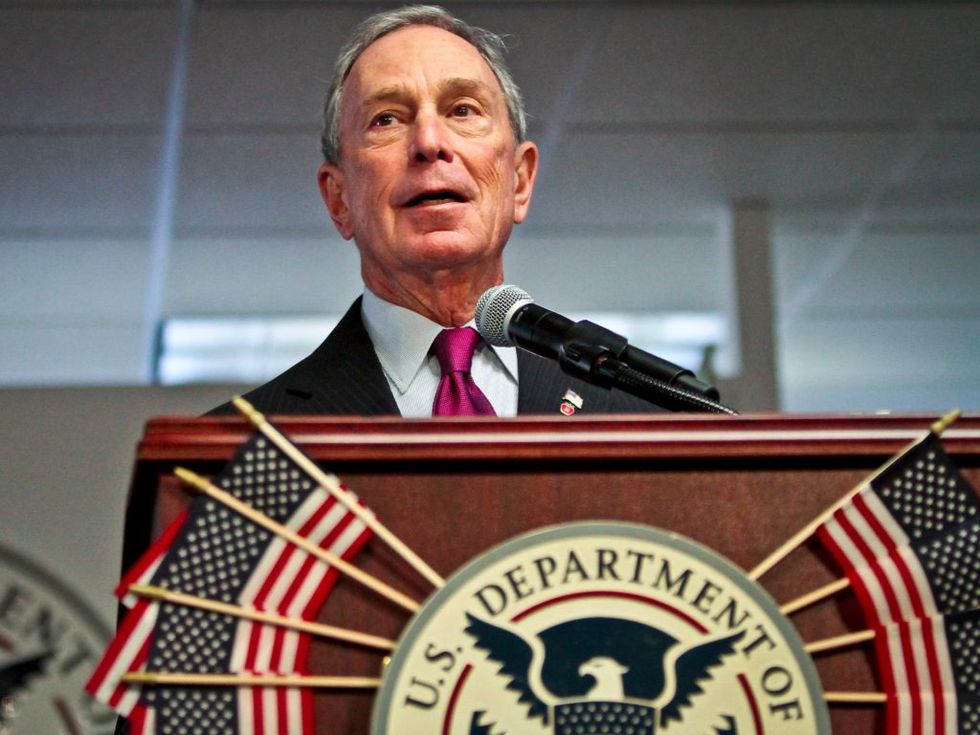 Credit: Source.
Although the results of this poll have not been released, he intends to "conduct another round of polling" after the New Hampshire primary, which is slated for February 9. The results of that poll, according to sources familiar with his intentions, would gauge whether there is an opening for him.
Bloomberg made his name as a risk-taker leading a successful bipartisan administration in New York, but does he have the necessary clout to shake up—and possibly upset—the race? Many people, however, according to a Bloomberg associate, believe he has "a lot to contribute," and they are eager for him to get back into the political game.
One thing is certain: We haven't heard the last of Michael Bloomberg.