[Digest: CNN; NBC News; NYTimes]
A grand jury in Texas has decided not to issue any indictments for the death of Sandra Bland.  Bland, a 28-year-old African-American woman was taken into police custody after a routine traffic stop. She was found dead in her jail cell three days after her arrest.
---
Speaking at press conference, special prosecutor Darrell Jordan announced that "[a]fter reviewing all the evidence in the death of Sandra Bland, a Waller grand jury did not return an indictment in the death of Bland, nor were any indictments returned against any employee of the Waller County Jail."
The Grand jury met with special prosecutors on Monday for approximately eight hours before making their decision.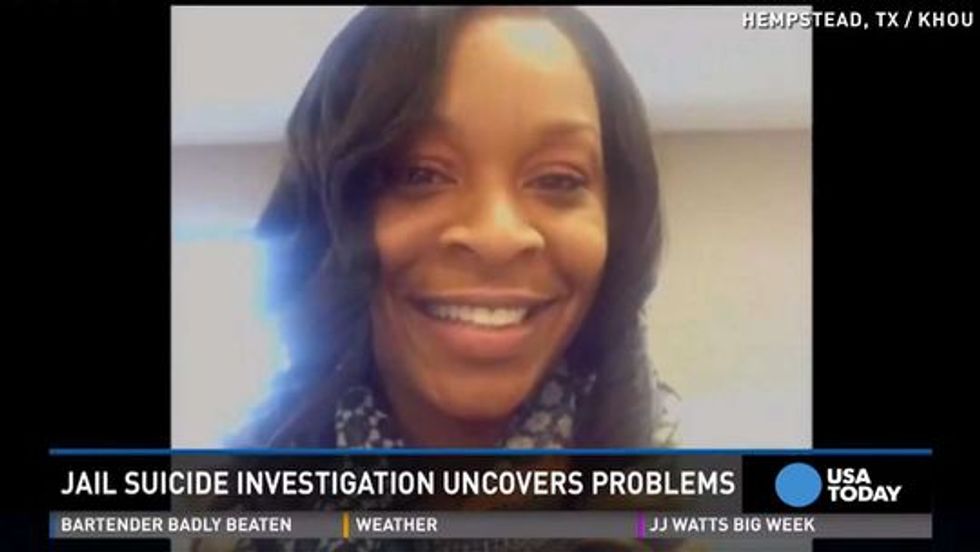 Credit: Source.
Answering media questions after issuing his statement, Jordan assured reporters that prosecutors had, "left no rock unturned and the grand jury, anything that they've asked for we've done our best to give it to them."
The grand jury finding only served to confirm the
fears of Bland's family who have come out against the secretive grand jury process. Cannon Lambert, an attorney hired by the family explained "[w]e feel like this whole effort to convene a grand jury was done for political reasons. They know that most people don't know what goes on in a grand jury."
Cannon later vowed not to "allow what they have done in a limited, secret capacity to prevent us from doing what we need to do to get answers for the family."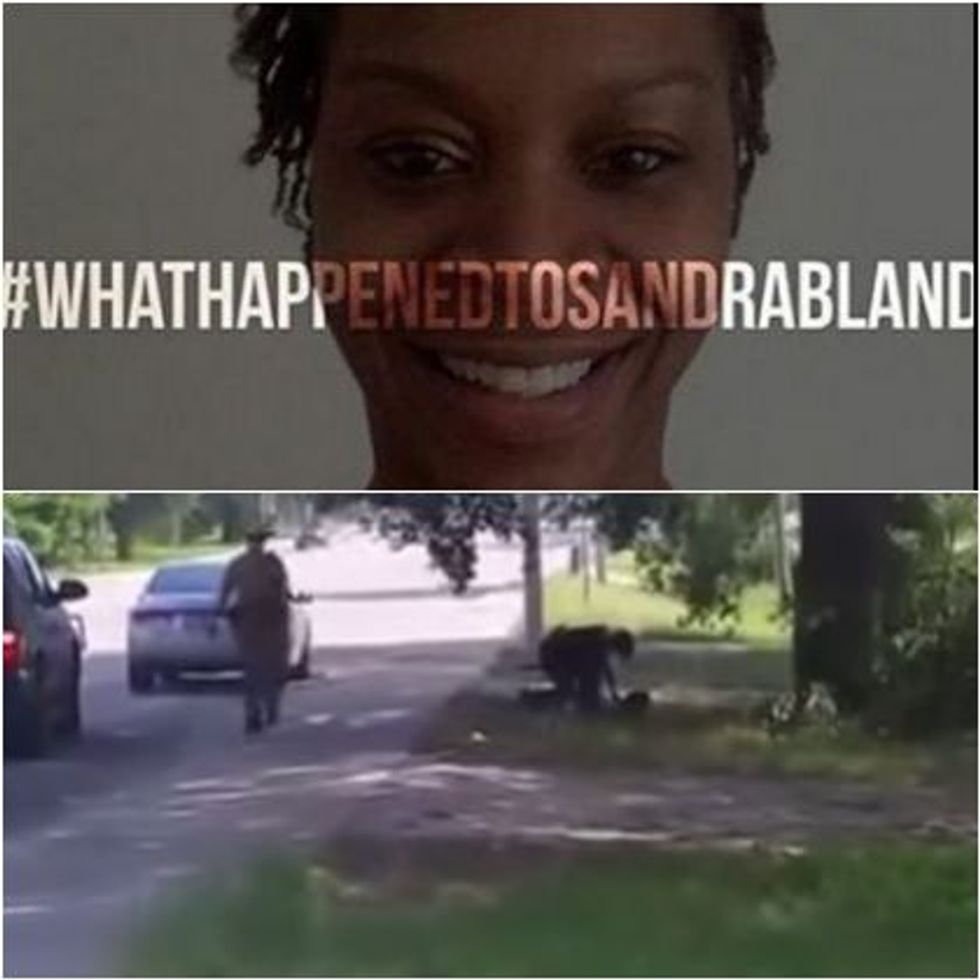 Credit: Source.
The Waller County grand jury decision has sparked outrage on social media. Democratic Presidential candidate Bernie Sanders weighed in on Twitter, issuing a statement shortly after the announcement that shamed America's "very broken criminal justice system." In his statement, Sanders suggested that that race played a pivotal role in Bland's death. "There's no doubt in my mind that she, like too many African Americans who die in police custody, would be alive today if she were a white woman."
Statement on grand jury decision in Sandra Bland case: https://t.co/r1oFu9MHWc

— Bernie Sanders (@Bernie Sanders) 1450760400.0
But though the grand jury did not issue any indictments on Monday, special prosecutor Jordan claims that "the case is still open" and the grand jury is set to reconvene in January. This has led to significant confusion about whether the January session is in any way related to the Bland investigation. Lambert, who is representing the Bland family in a civil lawsuit, asserted that his team "would like very much to know what in the heck [the special prosecutors are] doing, who they're targeting and if it has anything to do with Sandy and her circumstances."
Before her arrest in July, Sandra Bland had just completed a move from Illinois to Texas to take a job at A&M University. She had taken an interest in race and the police, and had started posting videos about the subject online.  
A controversial dashcam video of Bland's arrest went viral and many called for an investigation into her arresting officer. Texas State Trooper Brian Encinia arrested Bland for failing to use her turn signal. Another video shot by a bystander shows Encinia pinning Bland on the ground to put her in handcuffs during her arrest. Officers can be heard instructing the bystander to leave the scene.
Bland allegedly used a trash-bag to hang herself in her cell three days later, a claim Bland's family disputes as totally out of character and implausible.