The weekend saw more mass shootings in the United States with at least one linked to White nationalism. Now it appears the Archbishop of the Archdiocese of San Antonio, Texas has joined a chorus of critics of President Donald Trump and the White nationalist talking  points he used on Twitter and during his MAGA rallies.
A Twitter account identified as belonging to Archbishop Gustavo Garcia-Siller posted condemnation of the President's racist rhetoric, but the tweets were subsequently deleted. However not before screenshots were captured.
---
The Archdiocese of San Antonio has not confirmed the account is the Archbishop's, but the profile has a history of tweeting about official work and has been retweeted by the archdiocese's official account.
On Monday night, the account posted an appeal to President Trump.

@ABishopGustavo/Twitter
It was followed by:

@ABishopGustavo/Twitter
Then;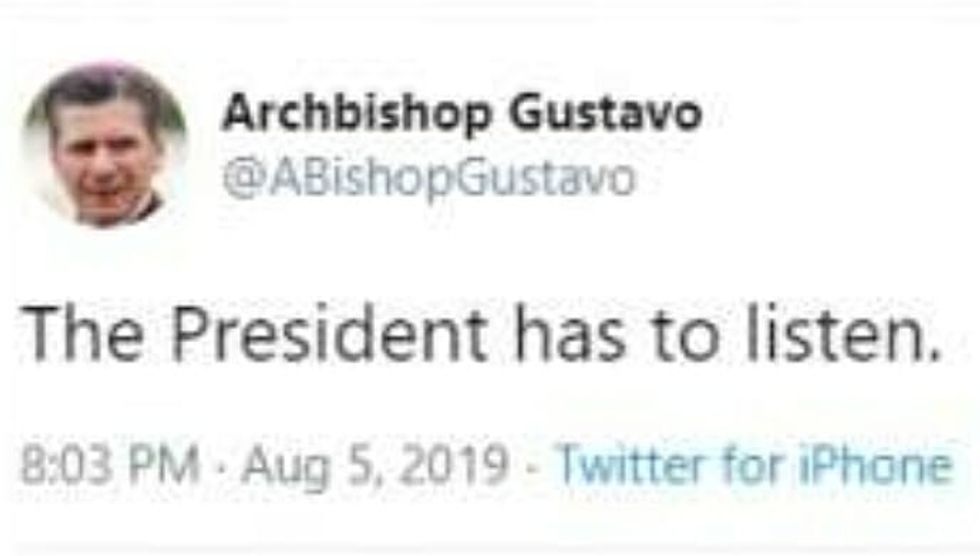 @ABishopGustavo/Twitter
And things became a bit more personal.

@ABishopGustavo/Twitter
And then the final missive: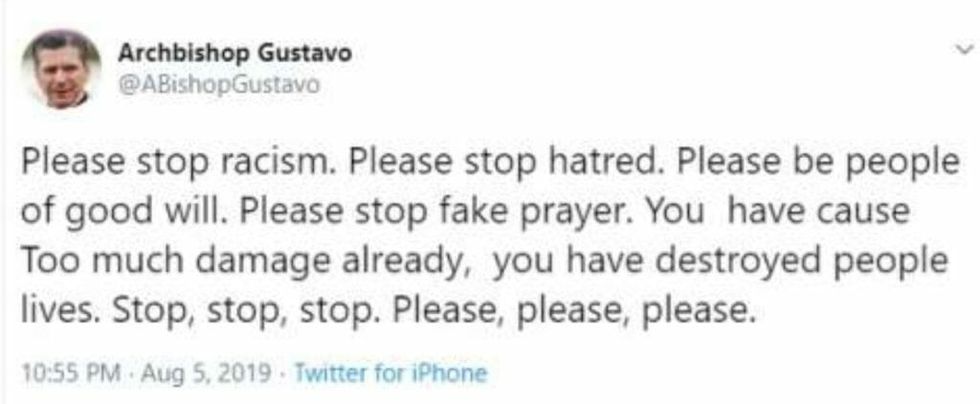 @ABishopGustavo/Twitter
Whether the actual poster was the Archbishop himself or a member of his staff who coordinates his social media, the sentiments echoed what many in the United States and around the world were saying.
Giving credence to White supremacy and White nationalism and racist rhetoric has consequences. A failure to denounce racism or even admit it exists also has consequences.
And while denouncing it is a step in the right direction, backtracking later is not.
Ask those around you to sincerely oppose racism with this shirt, available here.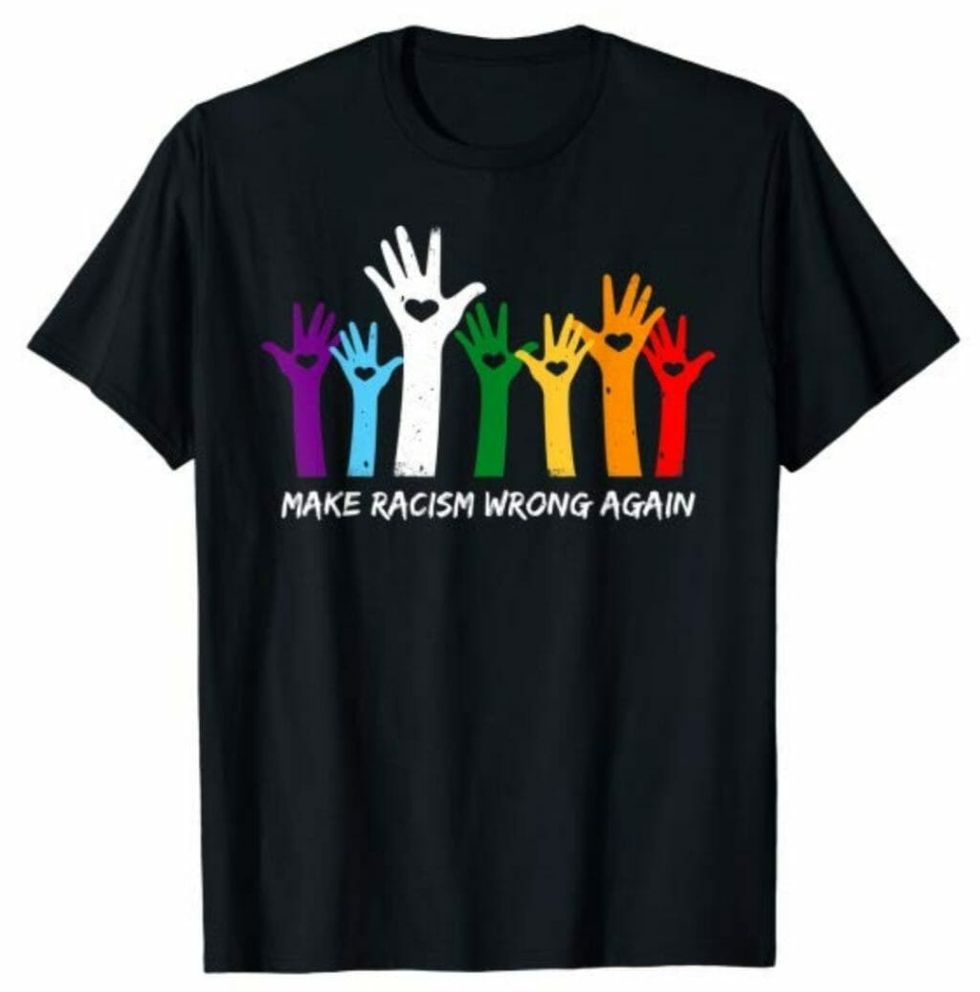 Amazon