Apple will consider taking legal action against President Donald Trump's executive order on immigration. According to CEO Tim Cook, the order affects hundreds of the company's employees. The order, which suspended entry to the United States for refugees and travelers from seven Muslim-majority countries, ignited spontaneous protests across the nation's airports as protesters sought to prevent the detention and deportation of a number of persons.
"More than any country in the world, this country is strong because of our immigrant background and our capacity and ability as people to welcome people from all kinds of backgrounds. That's what makes us special," said Cook. "We ought to pause and really think deeply through that."
---
Since Trump signed the order on Friday, Cook says he's received a number of emails from Apple employees with "heart-wrenching stories" about how the order will affect their friends and relatives. For example, one employee who's expecting a child said the future grandparents have dual Canadian and Iranian citizenship and won't be able to meet their new grandchild.
"These are people that have friends and family. They're co-workers. They're taxpayers. They're key parts of the community," Cook said.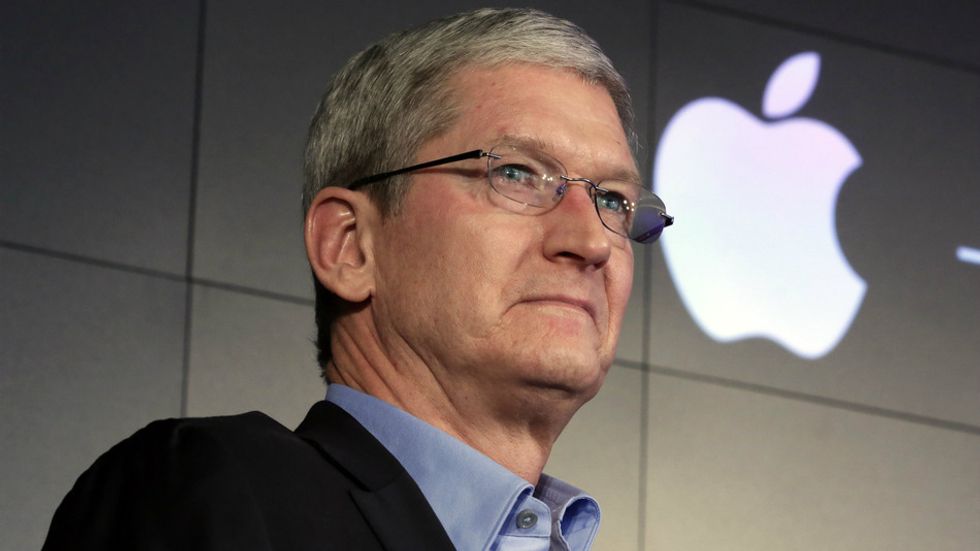 Credit: Source.
Cook declined to elaborate on Apple's possible legal options, only saying that "we want to be constructive and productive." Since the news of the ban, Apple employees have increased their contributions to refugee relief funds which the company will match on a 2-to-1 basis. This week,  Amazon and Expedia joined legal challenges to the ban; the companies filed motions in a federal lawsuit brought Monday by Washington State Attorney General Bob Ferguson. Amazon said the order will disrupt the work and travel of 49 employees born in the seven Muslim-majority nations who work legally in the United States or elsewhere. Expedia's motion cites potential damage to its travel business, saying that 1,000 of its employees hold passports from the seven countries.
The Trump administration and their allies continue to defend the order, arguing that the travel restrictions are necessary to protect the United States from potential terrorist attacks. According to an analysis of terrorism immigration risks by the Cato Institute, however, no one accepted to the United States as a refugee has been implicated in a major fatal terrorist attack since the Refugee Act of 1980. As a result of the act, a systematic procedure for accepting refugees was created. The Cato Institute's analysis shows that the primary perpetrators of terror attacks on US soil have mostly been natural born citizens or permanent legal residents originally from countries not included in the ban.
Cook visited Washington, D.C. last week, where he dined with Ivanka Trump and her husband, Jared Kushner, and has been trying to appeal to senior officials within the administration to lift the order.