New York Democratic Representative Alexandria Ocasio-Cortez (AOC) addressed racism in the administration policies of President Donald Trump in a series of Twitter posts that quickly garnered attention online.
Many have stated any racist rhetoric by the President is a distraction to be ignored. AOC pointed out it is a distraction, but countering racism will never be unimportant.
---
In response to outcry over Vice President Mike Pence adding travel time and costs to his Ireland visit by staying at a Trump owned property, the freshman Congresswoman first posted:
She added:
Representative Ocasio-Cortez is not the first or the only person to condemn the Trump family's profiting off the presidency.
The President has been referred to as Don the Con and his entire family, including in-laws, called grifters.
While some pointed to Trump backer and enablers in Congress as just as culpable.
People wondered if any administration had been as corrupt.
People highlighted the new normal of working for or gaining a meeting with the current POTUS.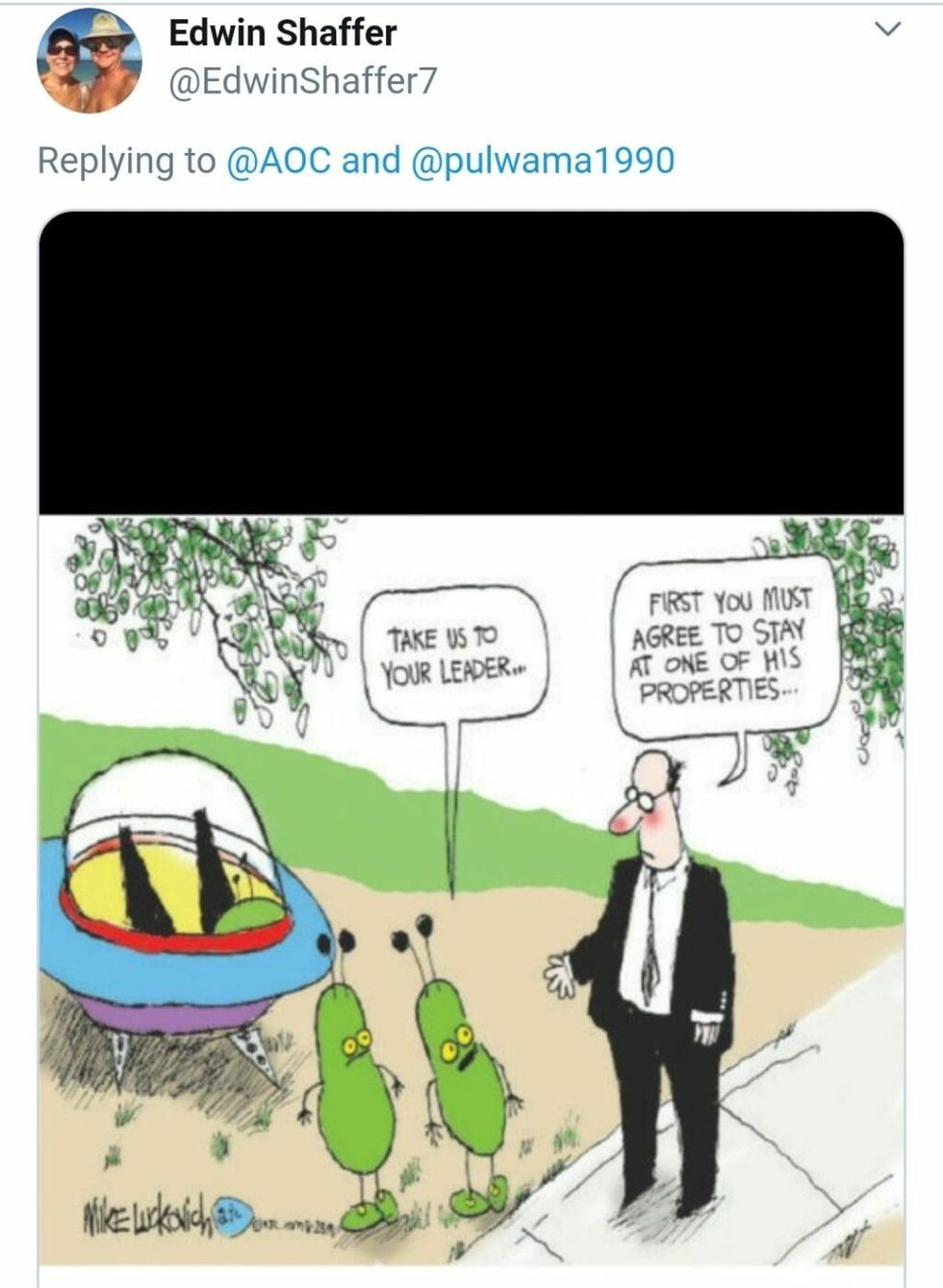 @EdwinShaffer7/Twitter
But many pointed out no one should be surprised given the Trump Organization's history of failing to pay creditors, employees, contractors and several charitable foundations shut down over charges of funneling money into their own coffers.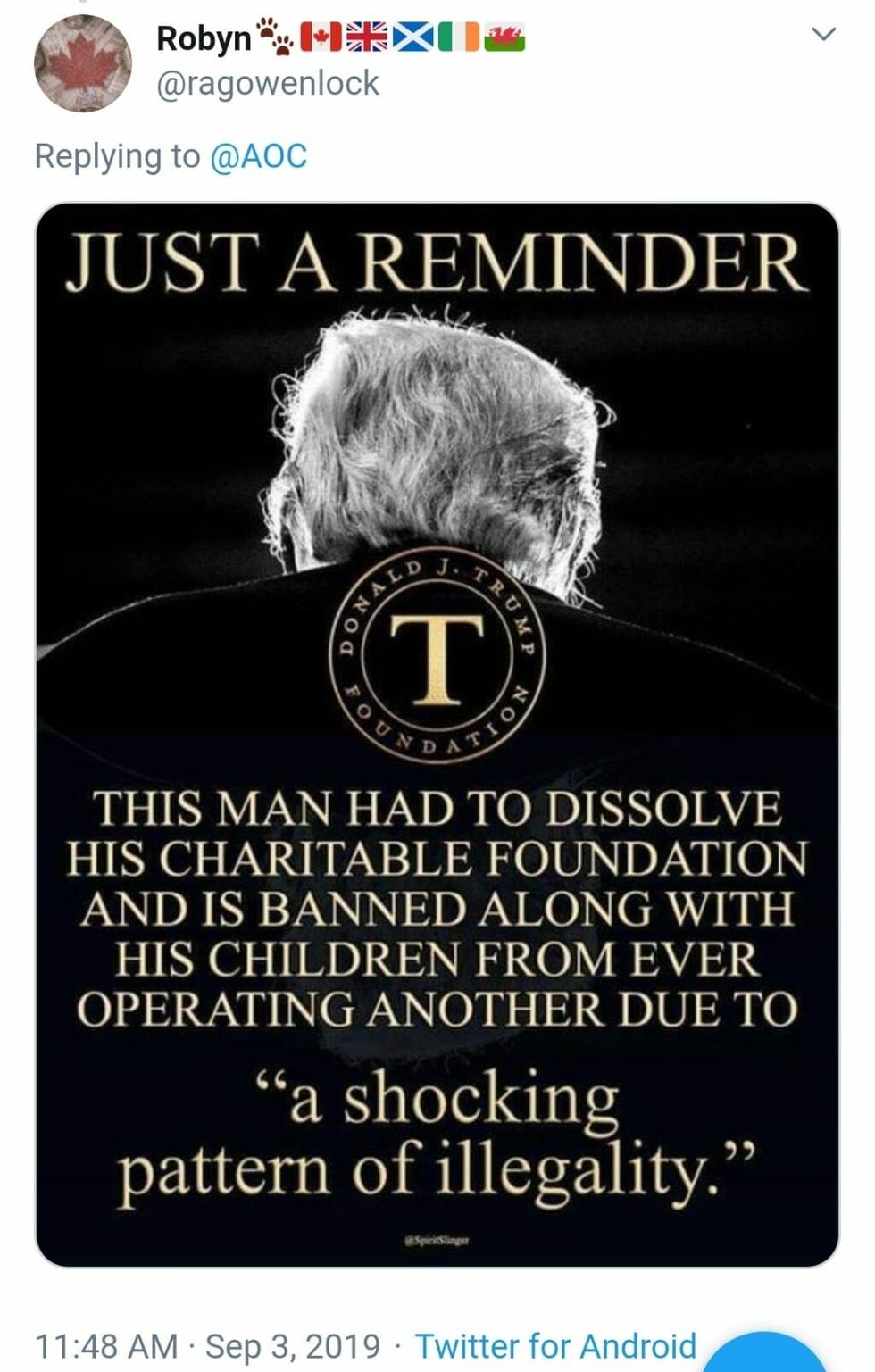 @ragowenlock/Twitter
As AOC is a constant target of President Trump's Twitter tirades, it is difficult to say if he has seen or responded to her tweets.
The 2020 presidential election is 425 days away.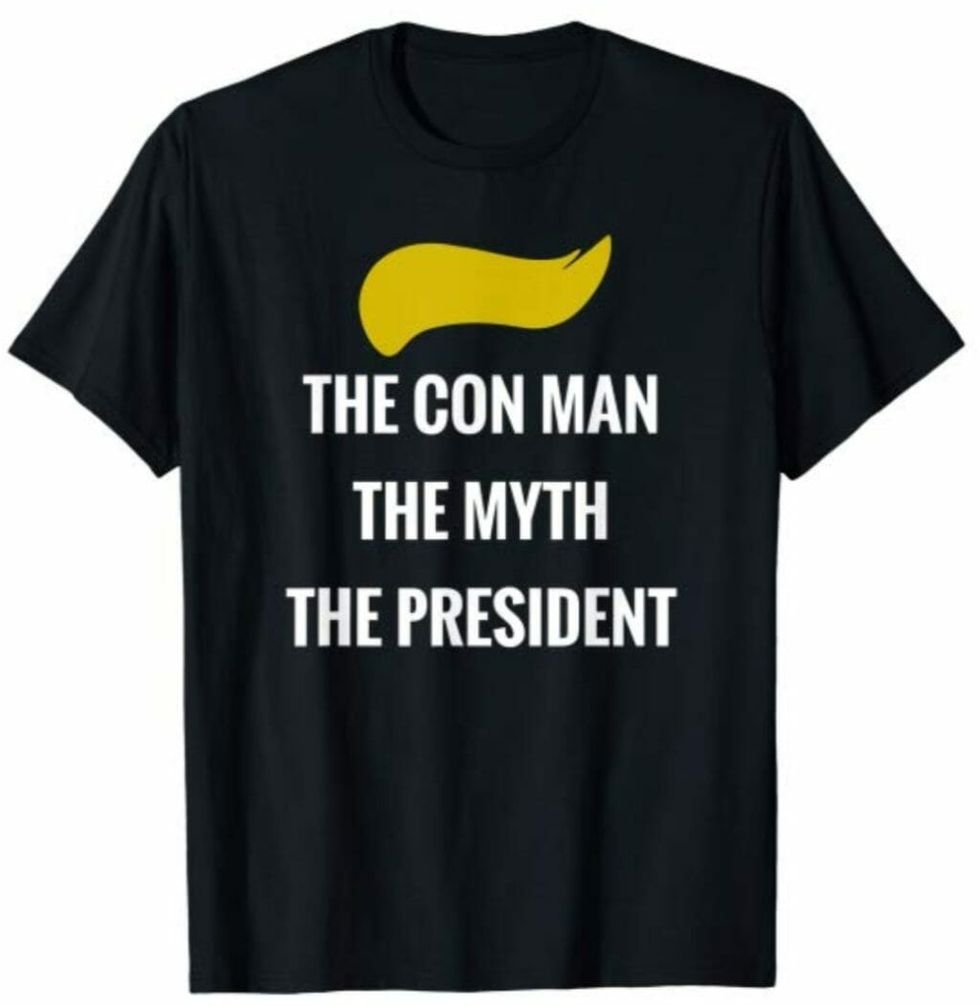 Amazon
********
Listen to the first two episodes of George Takei's podcast, 'Oh Myyy Pod!', where we explore the racially charged videos that have taken the internet by storm.
Be sure to subscribe here and never miss an episode.