This story is continuing to develop. Please check back for updates. 
[DIGEST: Politico; MySA; The Hill]
---
United States Supreme Court Justice Antonin Scalia was found dead today at a luxury resort in Texas. Federal officials say he has died of natural causes. Justice Scalia was 79 years old.
In a statement, Chief Justice of the Court, John Roberts lamented his colleague's passing. "I am saddened to report that our colleague Justice Antonin Scalia has passed away. He was an extraordinary individual and jurist, admired and treasured by his colleagues. His passing is a great loss to the Court and the country he so loyally served."
[post_ads]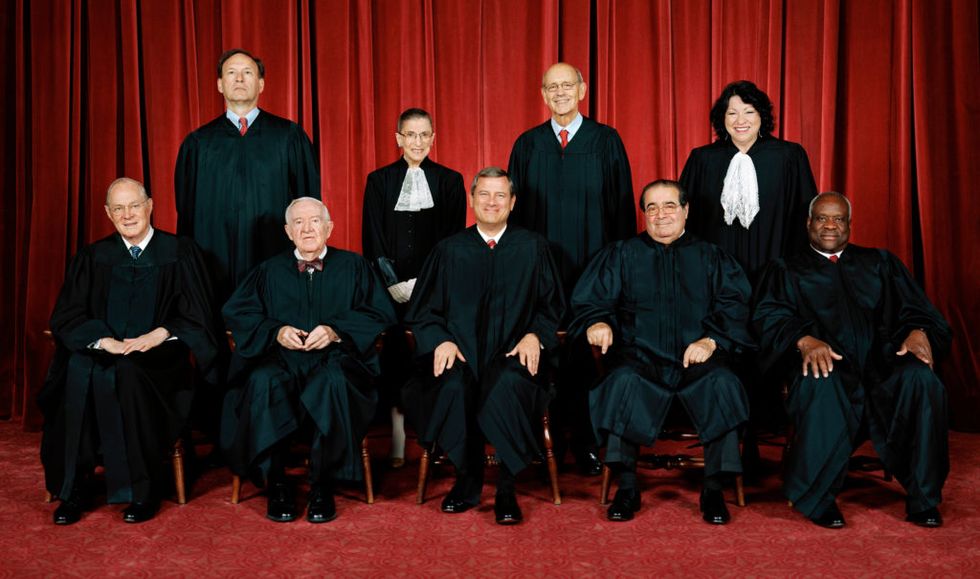 Credit: Source.
SCOTUSblog offered their condolences to Justice Scalia's family on Twitter:
Justice Scalia has passed away. We send our sincere condolences to the Scalia family.

— SCOTUSblog (@SCOTUSblog) 1455402385.0
According to U.S. District Court Judge Fred Biery, who was notified by the U.S. Marshall's service, details about Scalia's death are as yet unclear. "It happened on a ranch out near Marfa. As far as the details, I think it's pretty vague right now as to how."
Judge Bierv offered, "it's very unfortunate. It's unfortunate with any death, and politically in the presidential cycle we're in, my educated guess is nothing will happen before the next president is elected."
The Hill reports that Scalia was visiting Texas for a hunting vacation.
Several law enforcement agencies are involved in an investigation, but no evidence of foul play has been discovered.
Scalia was tapped to join the Court by President Ronald Reagan in 1986. Over the three decades that
followed, Justice Antonin Scalia came to be known as one of the Court's most divisive members, often firing off vicious, blistering dissents and referring to his esteemed colleagues as "irrational"; he was also known for adhering to a theory of strict Constitutional textualism.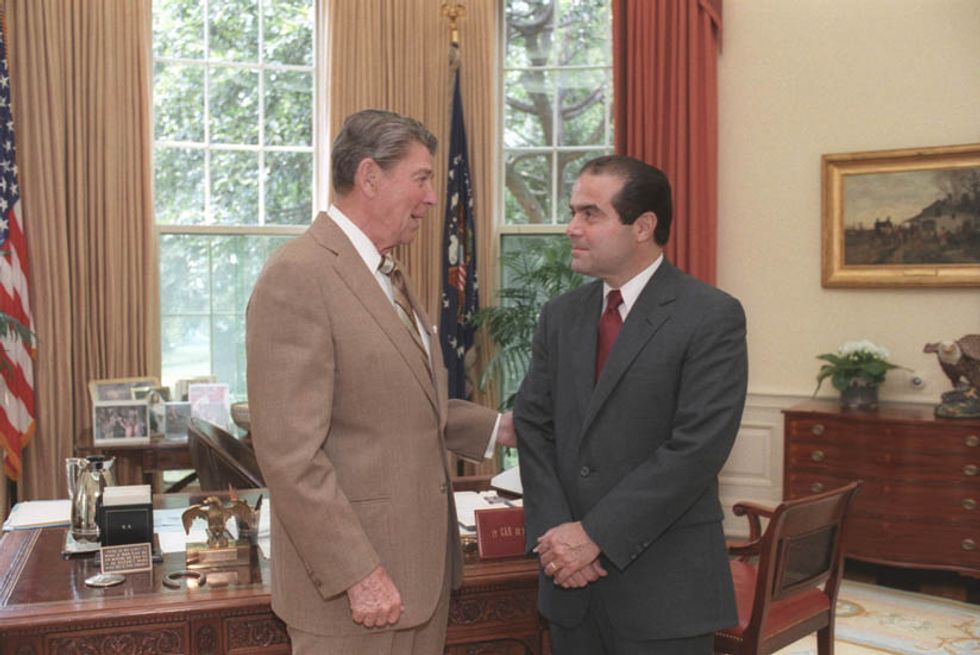 Credit: Source.
Despite being polar opposites on the bench, Justice Scalia and Justice Ruth Bader Ginsburg enjoyed a warm friendship.  A University of Maryland Law School student made that friendship the subject of an opera, aptly titled "Scalia/Ginsburg." The real life Justices would often accompany each other on vacations, and were even photographed together riding an elephant.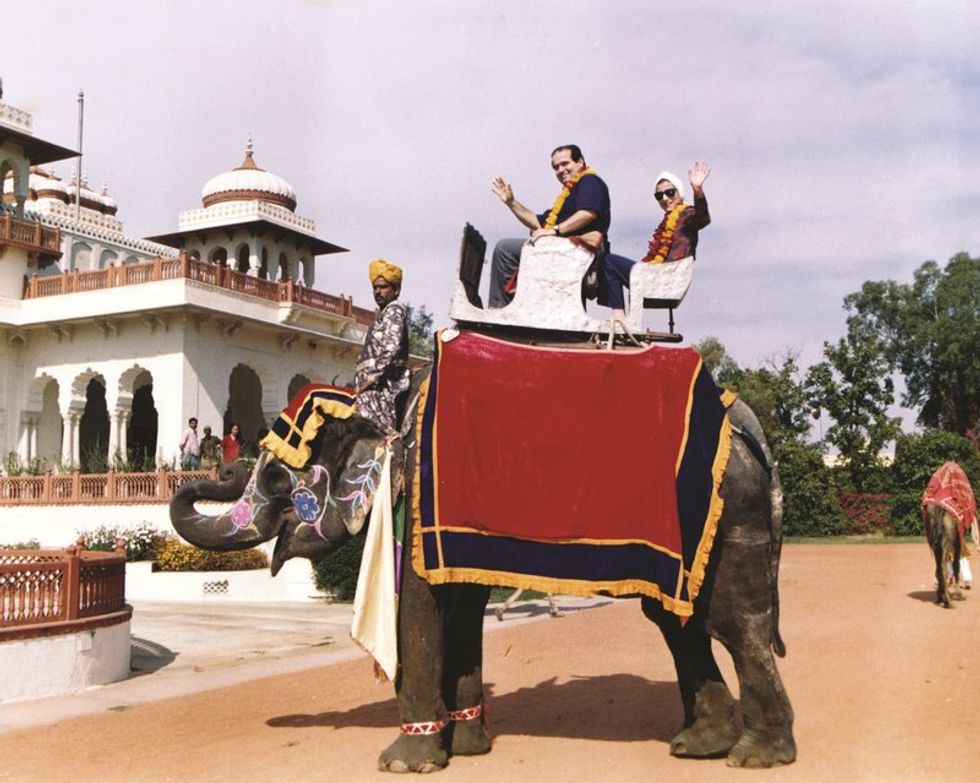 Scalia and RBG in India '94. Credit: Source.
[post_ads]
When asked to divulge a few thoughts about his friend at an event the two attended at George Washington University, Scalia wryly quipped "She likes opera, and she's a very nice person. What's not to like?" Adding, "Except her views on the law."
Born on March 11, 1936, in Trenton, N.J. to a Sicilian immigrant and an Italian-American mother, Scalia went on to graduate at the top of his class at Georgetown before attending Harvard Law School. He also served on the editorial staff of the Harvard Law Review.
Scalia practiced law for six years before taking a teaching position at the University of Virginia. He also taught at the University of Chicago, Georgetown, and Stanford. President Ronald Reagan appointed him the U.S. Court of Appeals in Washington, D.C. in 1982 and then to the Supreme Court just four years later.
Justice Antonin Scalia is survived by his wife, Maureen, their nine children, and 28 grandchildren.