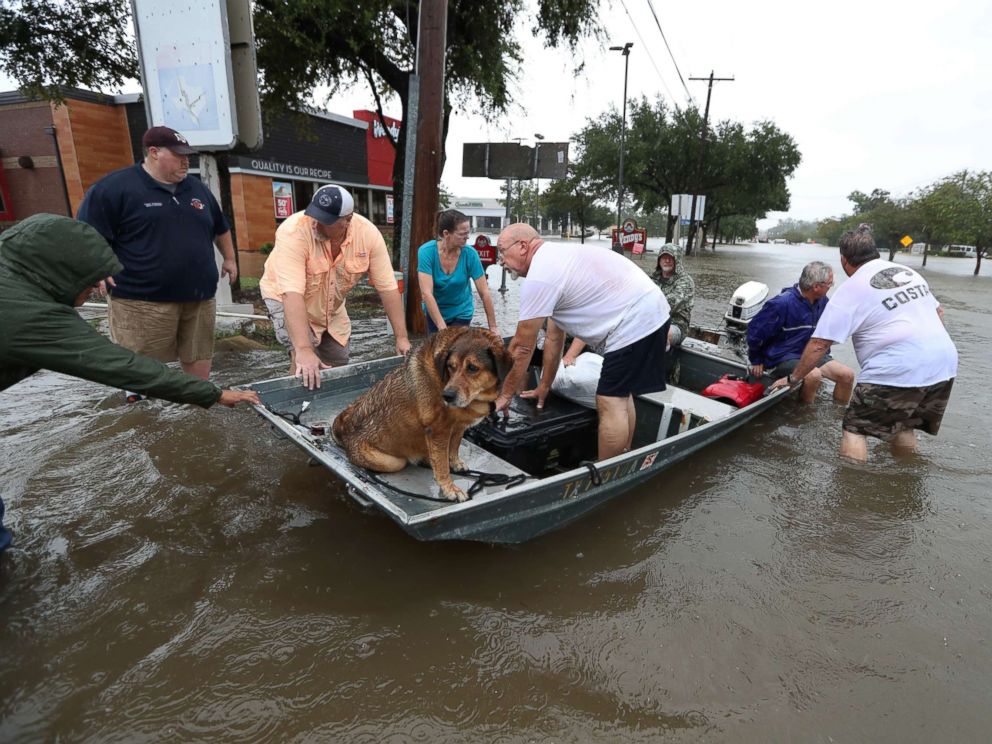 Over the weekend, there were heroes to be found everywhere you looked. Neighbors saved neighbors from their flooded homes. The KHOU 11 News crew rescued a trapped truck driver while maintaining their broadcast.
The Cajun Navy, formed 12 years ago after Hurricane Katrina devastated New Orleans, assisted in the search and rescue.
"#Houston Hang on. The CAJUN NAVY is already activated and on the way."https://t.co/J62KpUODPg pic.twitter.com/q4n7HuO9Pq

— KPLC (@KPLC7News) August 27, 2017
A woman rescued bats from underneath a bridge.
Alicia Plunkett is saving bats from drowning in Houston, as water reaches the top of bridges pic.twitter.com/wHnrbN3Sy8

— Jason Allen (@CBS11JasonAllen) August 27, 2017
And a teenager rescued residents with his boat.
15 yr old Declan and friends have been picking people up in Meyerland since late morning @HoustonChron #houstonflood pic.twitter.com/fOh8lwXBzm

— Mark Mulligan (@mrkmully) August 27, 2017