The violent storming of the United States Capitol grounds by supporters of President Donald Trump elicited reactions from around the globe.
Earlier in the day Trump addressed a gathering billed as a Stop the Steal rally made up of a mixture of QAnon devotees, Proud Boys and other White supremacists/White nationalists and Trump's MAGA minions.
The President had promoted the event on Twitter.
From that rally of several thousand people, some marched to the Capitol grounds, pushed through barriers, past Capitol police and invaded the United States Capitol.
Calls for the President to denounce the violence were answered by a Twitter video that repeated false claims about the election, told the violent individuals that breached the chambers of Congress he loved them and they were very special people, justified their actions, but then asked them to go home.

Twitter locked the video, not allowing it to be shared for fear of it inciting more violence.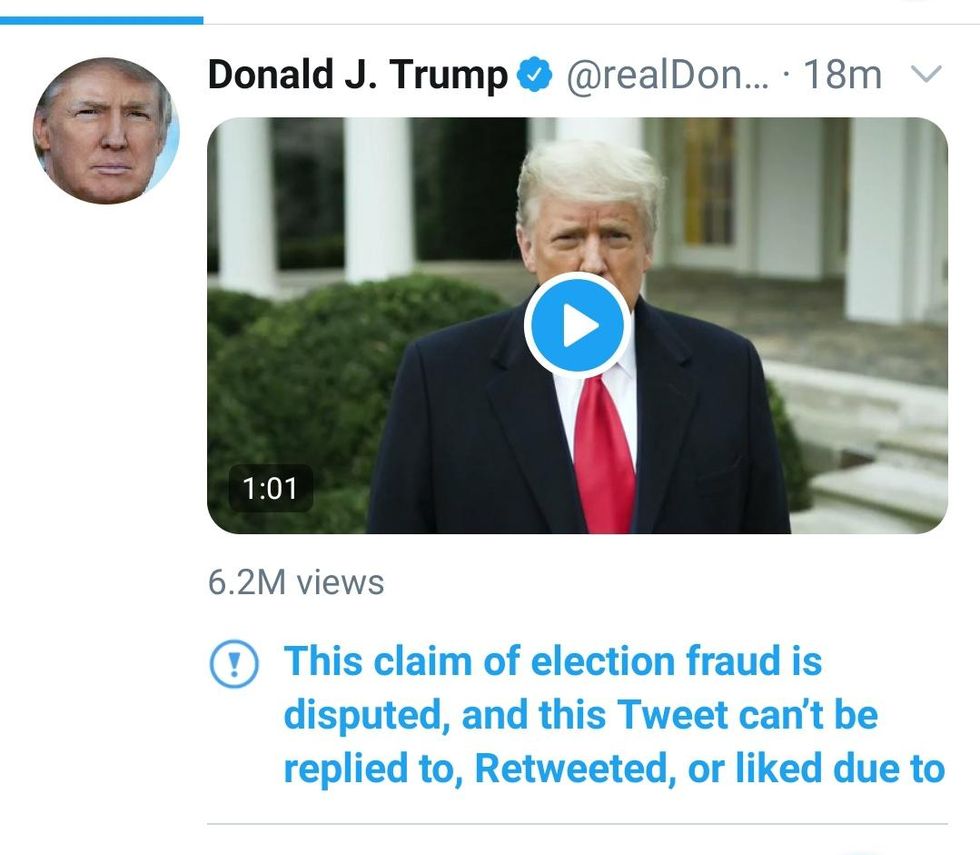 @realDonaldTrump/Twitter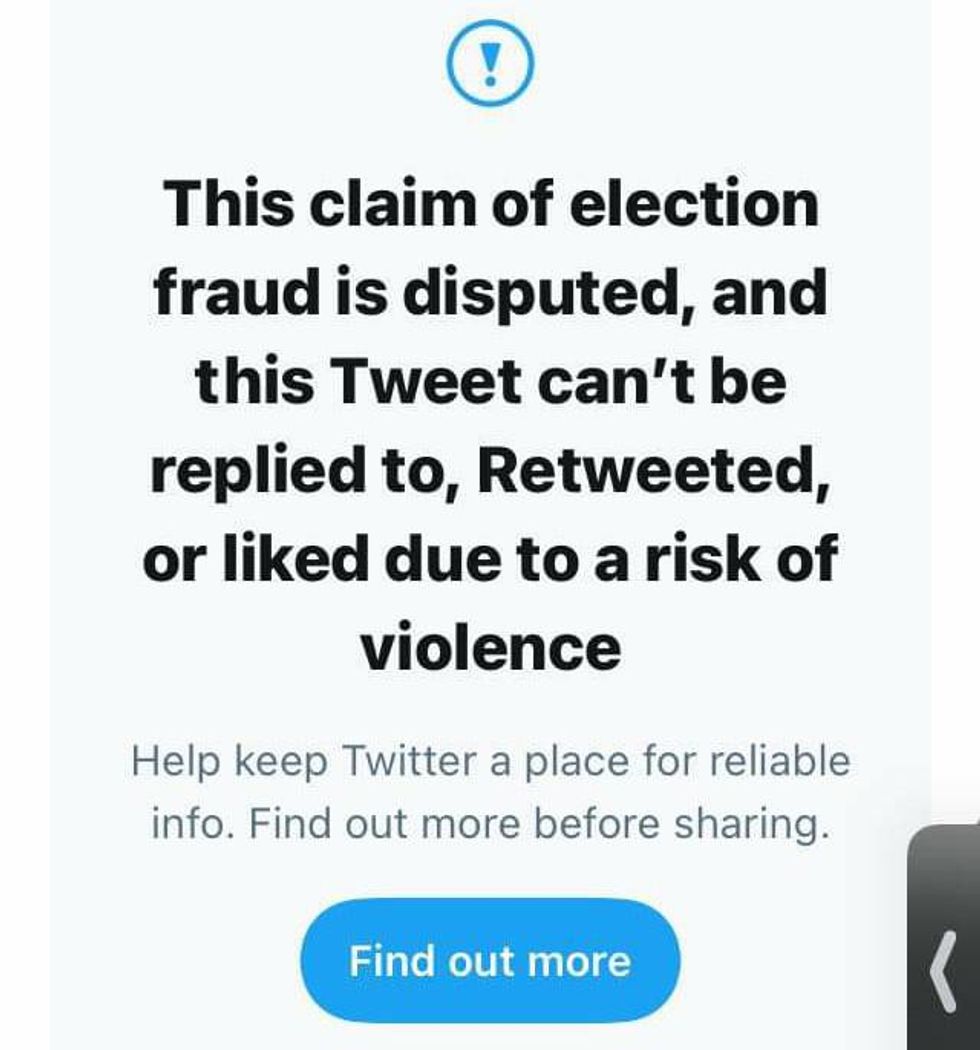 Twitter
Twitter later removed the video and several other tweets by Trump.
Whether motivated by Trump's prior calls for his supporters to disrupt the certification of President-elect Biden's win, Trump's inaction after violence occurred, or his video response, the National Association of Manufacturers (NAM) took decisive action today.
The typically conservative leaning organization issued a firm rebuke of any elected officials who support Trump.
Rather than address Trump in their remarks, NAM had a message for Vice President Mike Pence.

NAM President and CEO Jay Timmons stated:
"Armed violent protestors who support the baseless claim by outgoing president Trump that he somehow won an election that he overwhelmingly lost have stormed the U.S. Capitol today, attacking police officers and first responders, because Trump refused to accept defeat in a free and fair election."
The criticism was firm and focused on not only Trump, but also his enablers.
"Throughout this whole disgusting episode, Trump has been cheered on by members of his own party, adding fuel to the distrust that has enflamed violent anger."
NAM called out the party of "law and order."
"This is not law and order. This is chaos. It is mob rule. It is dangerous. This is sedition and should be treated as such."
"The outgoing president incited violence in an attempt to retain power, and any elected leader defending him is violating their oath to the Constitution and rejecting democracy in favor of anarchy."
"Anyone indulging conspiracy theories to raise campaign dollars is complicit."
The largest manufacturing association in the United States then gave Vice President Mike Pence a strong suggestion.
"Vice President Pence, who was evacuated from the Capitol, should seriously consider working with the Cabinet to invoke the 25th Amendment to preserve democracy."
NAM explained their reasoning behind the firmly worded statement.

"This is not the vision of America that manufacturers believe in and work so hard to defend."
"Across America today, millions of manufacturing workers are helping our nation fight the deadly pandemic that has already taken hundreds of thousands of lives. We are trying to rebuild an economy and save and rebuild lives."
"But none of that will matter if our leaders refuse to fend off this attack on America and our democracy—because our very system of government, which underpins our very way of life, will crumble."
People called the statement unprecedented.
NAM-PAC—the lobbying arm of the organization—gave about $172,500 to Republican candidates—almost twice the amount given to Democrats—in 2020. The individual companies also contributed to a number of members of the GOP.

The message from NAM to elected officials seems clear. Support Donald Trump and NAM won't support you.