Every year, the Costume Institute at the Metropolitan Museum of Art in New York hosts its annual Met Ball 2018 fundraising event. The event is notorious for its mix of high fashion, exclusive guest list, and inventive themes. Each year, celebrities and socialites vie for seats at the event and are expected to match their look for the evening to the fundraiser's theme (and that year's Institute gallery). It looks like the Met Gala 2018 will be no different.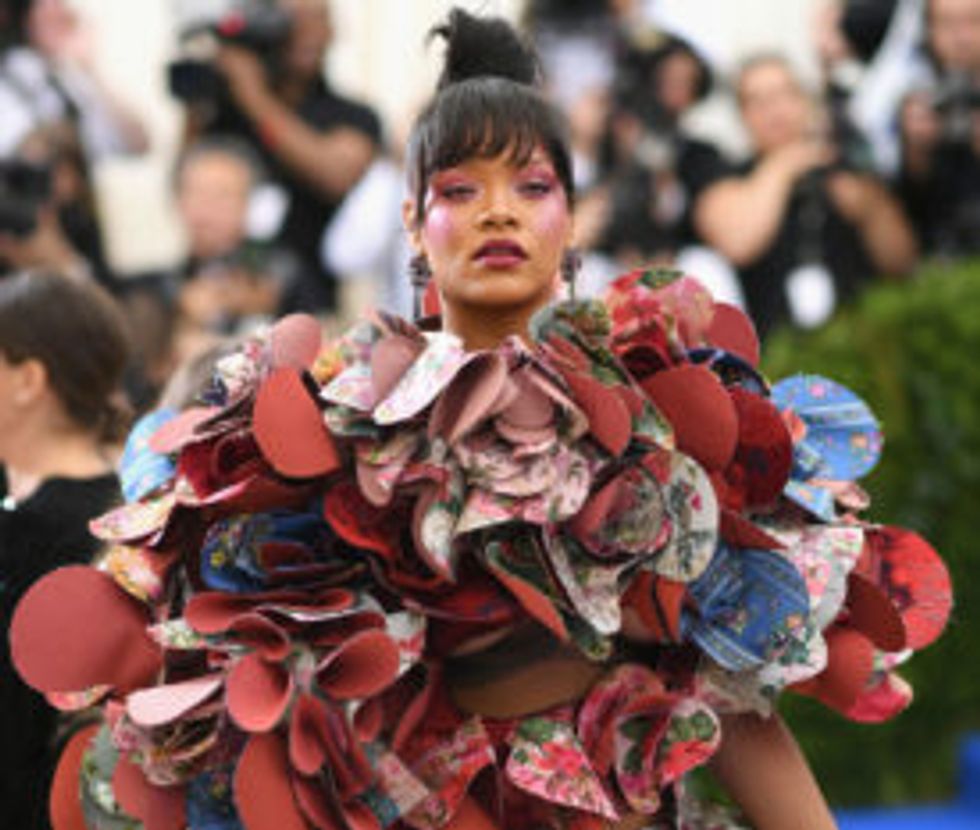 ---
The Met Gala 2018 Chairwoman Anna Wintour announced this morning that this year's hosts will be human rights lawyer Amal Clooney, singer and social media influencer Rihanna, and fashion designer Donatella Versace. Ever since Rihanna's inventive Comme de Garcon's dress from last year's Met Gala, rumors have swirled that the singer from Barbados would play a role in the planning of the 2018 Met Gala. The biggest surprise of the list is the fashionable Clooney, who recently gave birth to twins Ella and Alexander with actor George Clooney.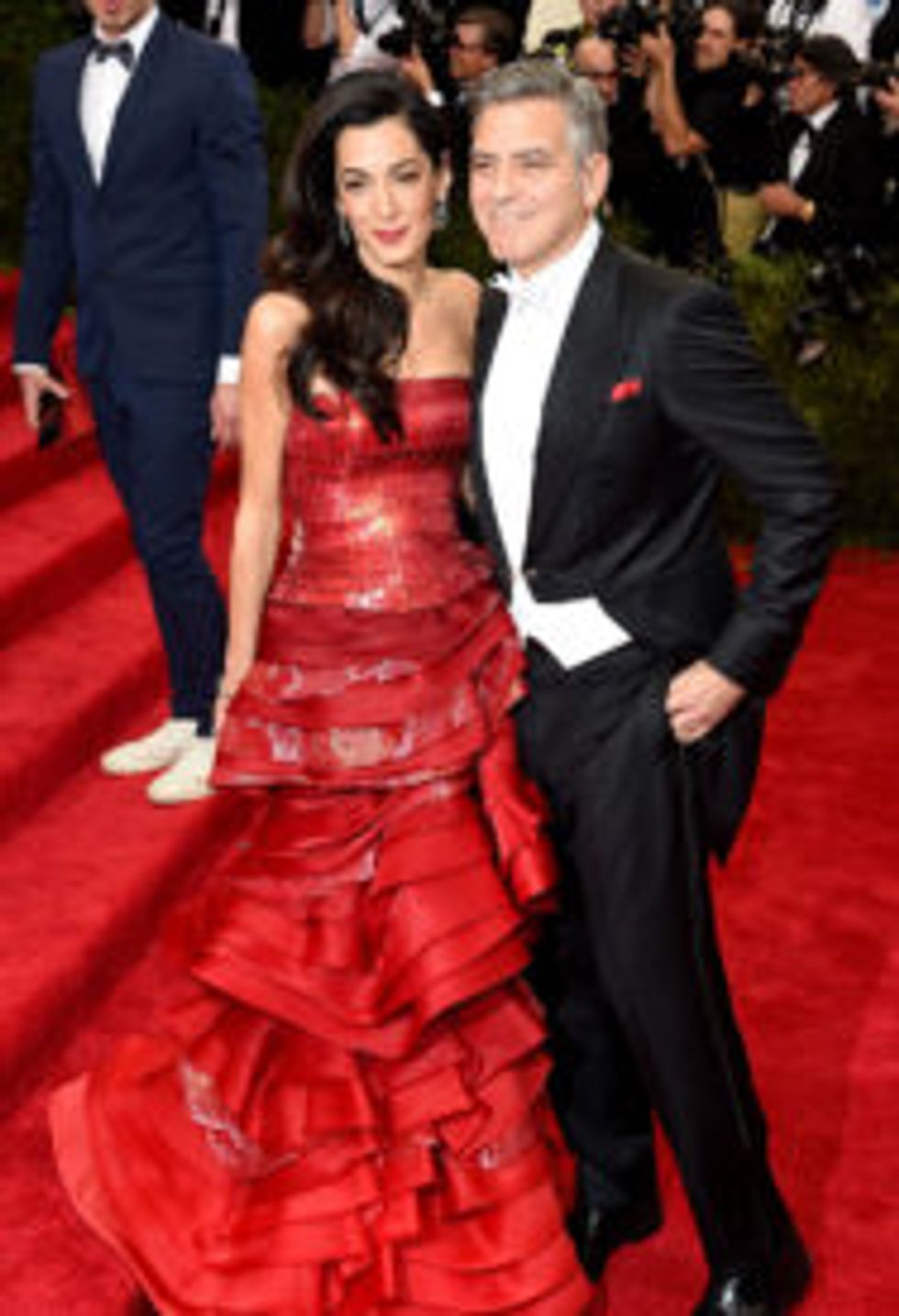 Vogue magazine (helmed by longtime Met Ball chairwoman Anna Wintour) also confirmed that this year's theme will be "Heavenly Bodies: Fashion and the Catholic Imagination." This means that 2018 met ball attendees will be expected to put their most pious foot forward as they examine the ways Catholicism and fashion have interacted over the years.
The theme has left some fashionistas shaking their heads. It's a sartorial gamble for an exhibit that could make or break new Costume Institute curator Andrew Bolton's career. After all, there are so many ways that the theme could offend members of the Catholic church. Behind the scenes, it is clear that the Met Ball 2018 organizing committee has considered this. It was announced that the exhibit will feature garments loaned from the Vatican itself.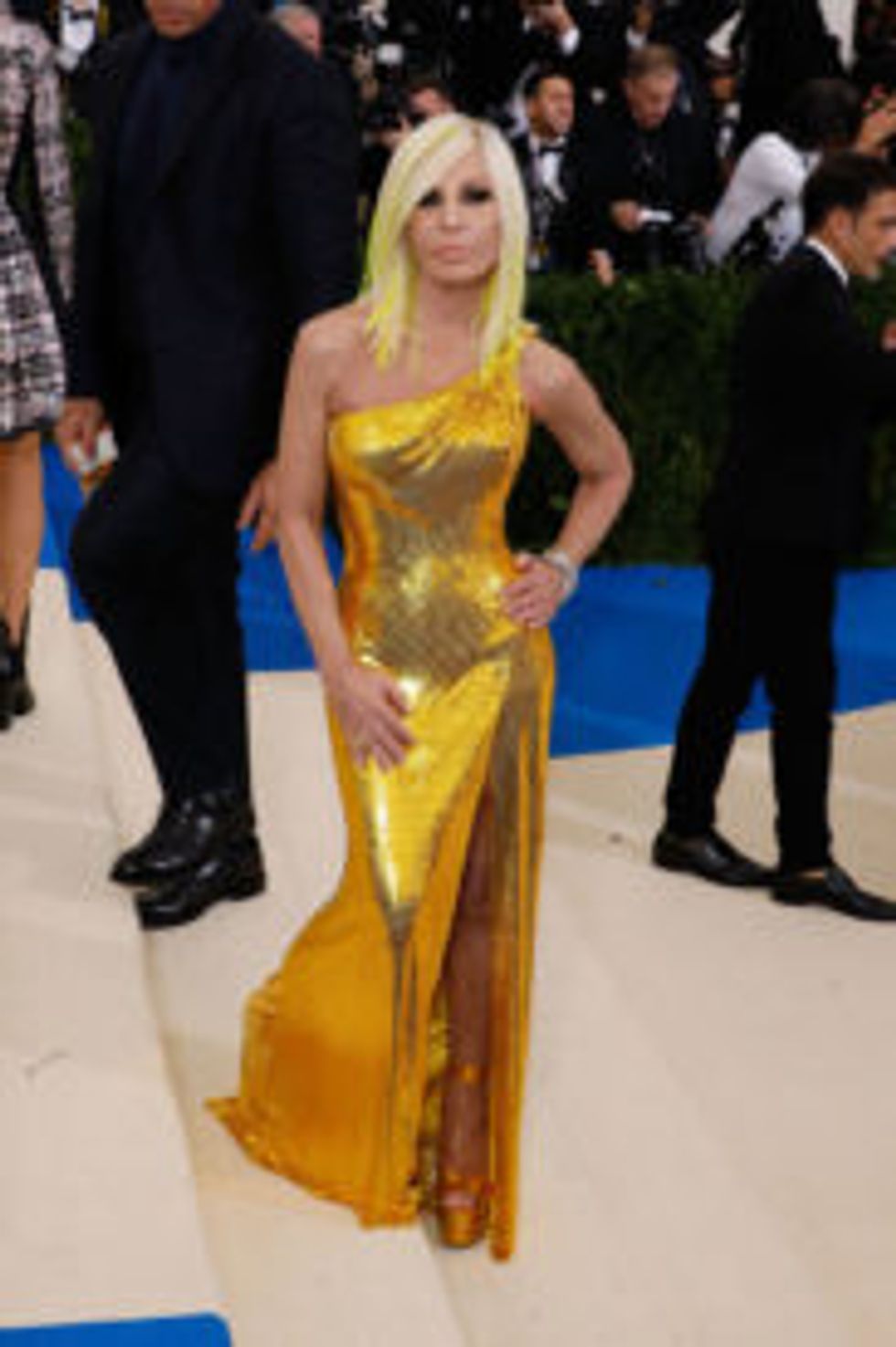 This controversial Met Ball 2018 theme also has the potential to politicize an event that has become the highlight of the year for many who follow the fashion world. After all, there are only so many ways that designers can draw inspiration from Catholicism. It will be interesting to watch how the many designers who create masterpieces for celebrities to wear at the evening's event choose to approach this year's theme.