One of the biggest Thanksgiving traditions in the United States is the Macy's Thanksgiving Day Parade. Over the years, the parade has become as synonymous with Thanksgiving as football and pumpkin pie. Each year, the parade winds its way through the streets of New York City with giant balloons, marching bands, and celebrities riding on floats.
Here's what you need to know about the Macy's Parade 2017:
---
This Year's Parade Will Be Broadcast on NBC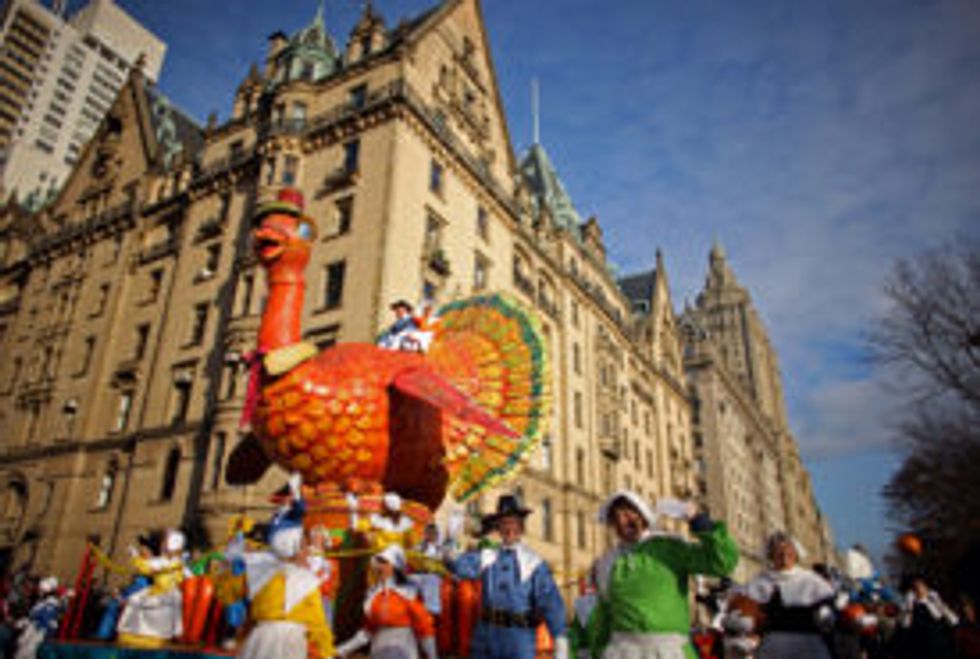 NEW YORK - NOVEMBER 27: Parade participants guide a turkey float at the annual Macy's Thanksgiving Day Parade on November 27, 2008 in New York City. (Photo by Yana Paskova/Getty Images)
As has been the case in years past, the Macy's Day Parade will be broadcast on NBC starting at 9:00 a.m. If you don't have access to network television, it will also be live-streamed on the NBC app. The parade typically lasts three hours. This year's hosts for the broadcast will be Today Show hosts Matt Lauer, Savannah Guthrie, and Al Roker. The parade will be directly followed by another holiday tradition, The National Dog Show.
The Parade Features Special Performances From Broadway's Finest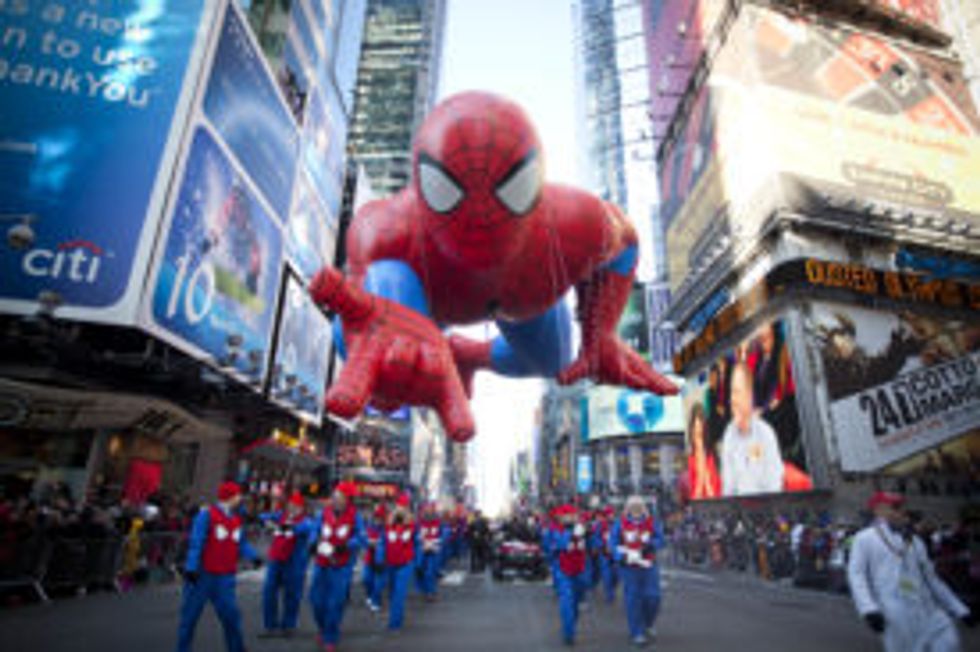 NEW YORK - NOVEMBER 24: The Spiderman balloon makes its way through Times Square in Macy's Thanksgiving Day parade on November 24, 2011 in New York City. The 85th annual event is the second oldest Thanksgiving Day parade in the U.S. (Photo by Michael Nagle/Getty Images)
As the floats and balloons make their way toward Herald Square, the show features a dance from the Radio City Rockettes and musical numbers from this year's popular Broadway shows. For the 2017 broadcast, the Macy's Parade will have performances from Tony Award winner for 2017 Best Musical Dear Evan Hansen. Casts from Anastasia, Once on this Island, and SpongeBob SquarePants – The Broadway Musical will also perform songs from their show on the broadcast.
There Will Celebrity Appearances Too
The Macy's Thanksgiving Day Parade is a great place to spot celebrities. The 2017 Macy's Parade will feature many celebrities riding the floats. Announced to appear are Jimmy Fallon and The Roots, Sabrina Carpenter, 98 Degrees, Gwen Stefani, Patti LaBelle and Flo Rida. In addition to the celebrities in the parade, the parade has several floats and balloons which are famous on their own. The cast of the children's show Sesame Street always rides a float and Tom the Turkey always waddles through Herald Square. Popular balloons (such as Spiderman and new balloon Olaf from Frozen) and their handlers will also be in the parade. As always, the parade will conclude with an appearance by Santa Claus.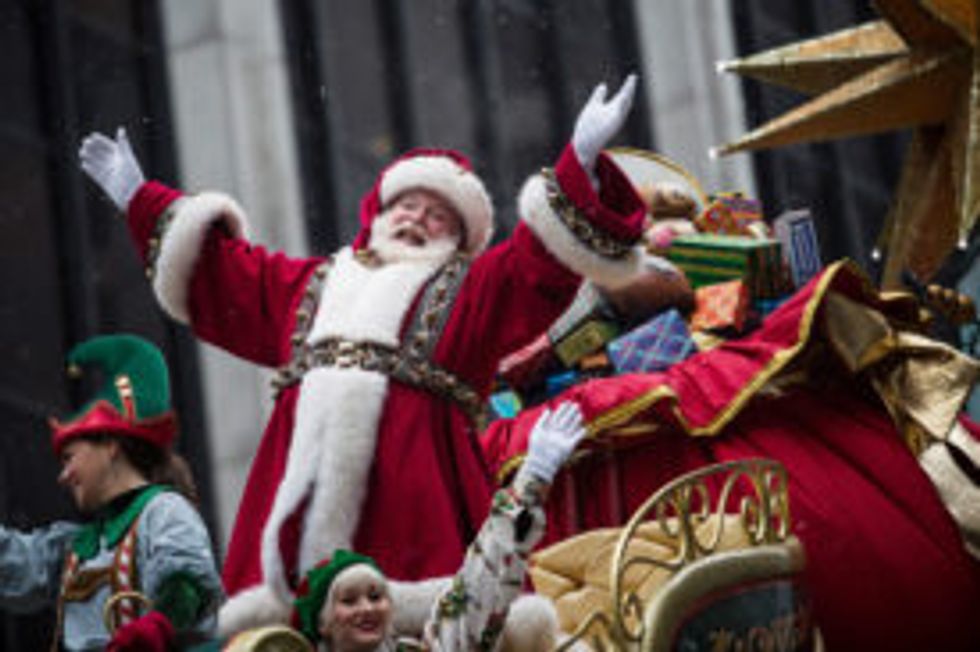 NEW YORK, NY - NOVEMBER 27: Santa Claus waves to the crowd during the Macy's Thanksgiving Day Parade on November 27, 2014 in New York City. The annual tradition marks the start of the holiday season. (Photo by Andrew Burton/Getty Images)