Like many of her far-right colleagues in Congress, Representative Lauren Boebert of Colorado has repeatedly painted criminal acts and the degradation of human rights as a form of patriotism.
Just before a mob of pro-Trump extremists stormed the Capitol in a deadly failed insurrection to upend the peaceful transfer of power, Boebert tweeted, "Today is 1776." She proceeded to tweet an update on House Speaker Nancy Pelosi's location as the riots were ongoing.
She's promoted QAnon conspiracies to her supporters and railed against legislation to ensure equality for LGBTQ Americans.
On Friday, Boebert once again took refuge under the guise of a superficial patriotism in a since-deleted tweet featuring a quote purportedly from the second President, John Adams, accompanied by her picture.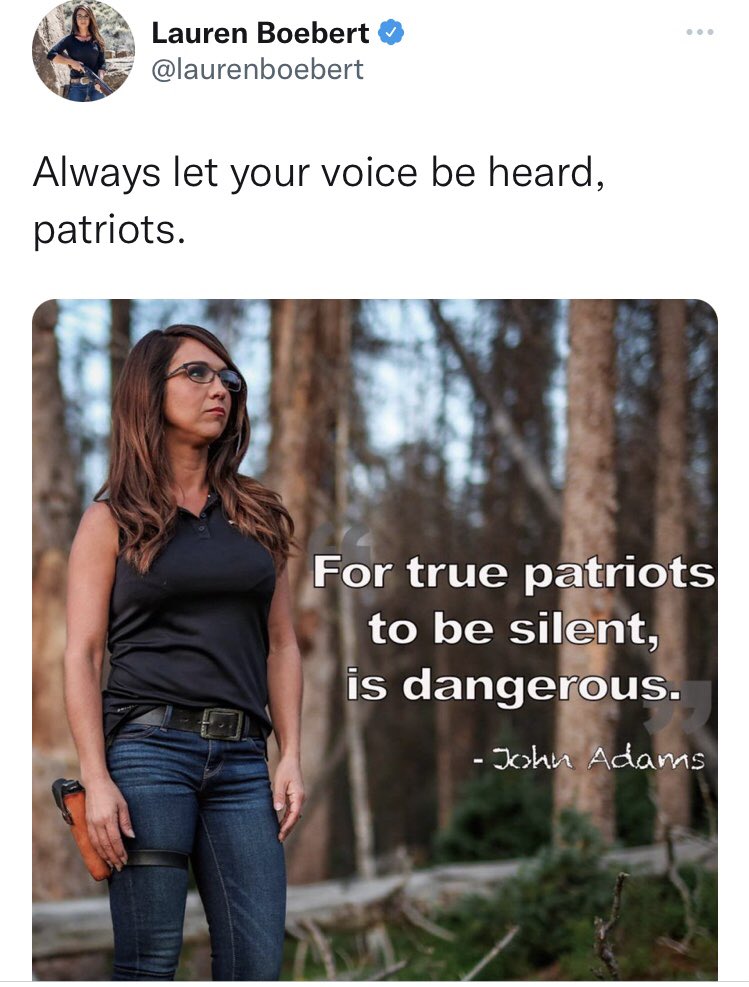 But as people soon pointed out, the quote is in fact from Samuel Adams, the fourth governor of Massachusetts, whose name is immortalized as a popular beer brand.
People soon began mocking Boebert with misattributed quotes of their own.
Some took the post as a reflection of her intelligence—or lack thereof.
The House Select Committee on January 6 has requested telecom companies preserve Boeberts' and other members of Congress' communications in its investigation of the Capitol Riots.