President Donald Trump's daughter in law and advisor to his reelection campaign, Lara Trump, addressed Republicans at the third night of the party's convention on Tuesday.
In her speech, Lara Trump claimed to quote former President Abraham Lincoln.
Watch below.

According to Lara Trump:

"Abraham Lincoln once famously said: 'America will never be destroyed from the outside. If we falter and lose our freedoms, it will be because we destroyed ourselves.'"
In fact, Abraham Lincoln didn't say that.
Reporting from PolitiFact indicates that the false quote attributed to Lincoln may have emerged from a July 22 right-wing internet meme that claims "Radical Democrats" are destroying the United States.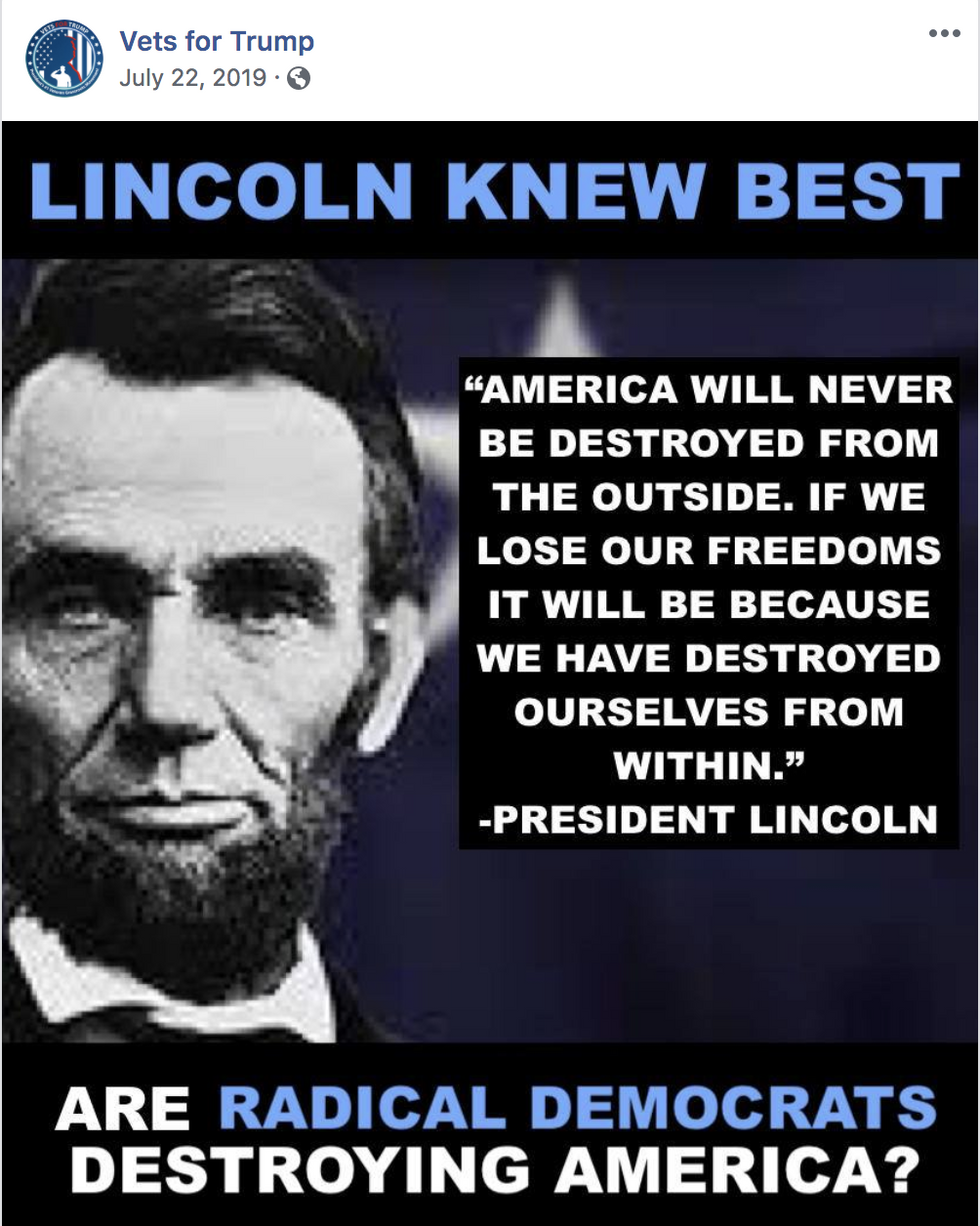 Vets for Trump / Facebook
The closest actual quote from Lincoln has a similar idea, but completely different wording:

"At what point then is the approach of danger to be expected? I answer, if it ever reach us, it must spring up amongst us. It cannot come from abroad. If destruction be our lot, we must ourselves be its author and finisher. As a nation of freemen, we must live through all time, or die by suicide."
Fact checkers didn't hesitate to correct the gaffe.
And soon, the internet was roasting Lara Trump.
It wasn't the only part of her speech that necessitated a fact check.
The final night of the Republican National Convention begins on Thursday at 8:30 PM.