Democratic nominee Joe Biden's campaign is already taking advantage of a bombshell New York Times report detailing two decades' worth of President Donald Trump's long-sought tax returns, which he's worked to conceal for years.
The report revealed that Trump deducted $70 thousand dollars for hair maintenance in television appearances and detailed hundreds of millions of dollars in debt the President is facing.
Another revelation was that, in the years 2016 and 2017, the President—who claims to be a billionaire—paid only $750 in taxes. For 10 out of the last 15 years, he paid nothing.
The Biden campaign is now highlighting this with a new Trump tax calculator, which allows Americans to see whether or not they paid more taxes than the President.
The link takes visitors to a site where they can input their 2017 tax payment amount, before comparing it to the President's.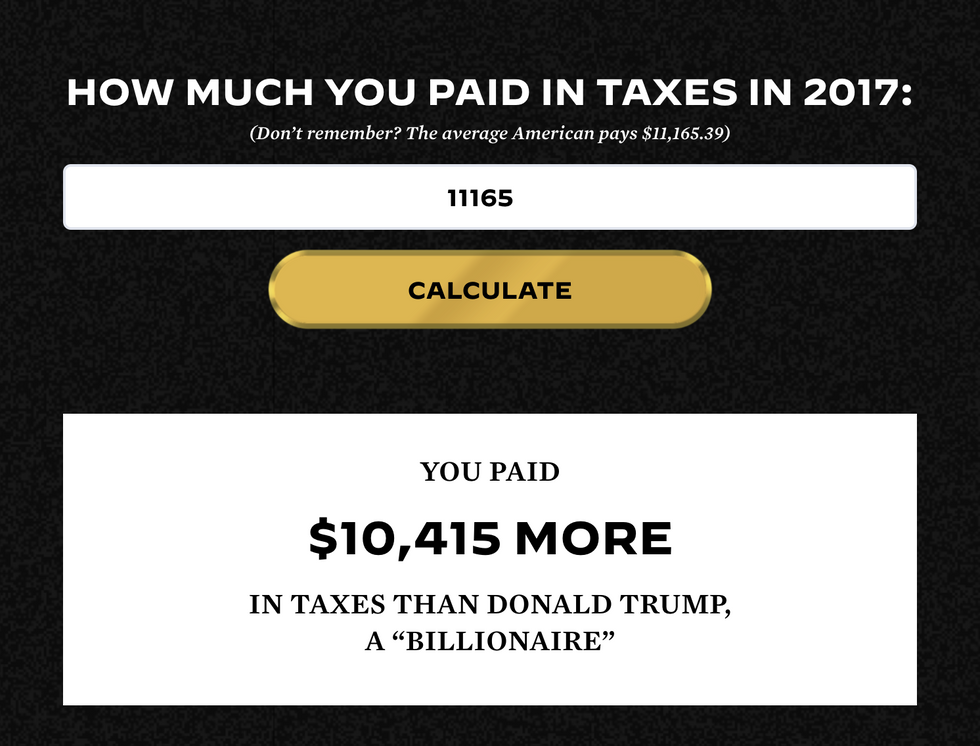 Joe Biden Campaign
A message after the results reads:
"Mad? Us too.
Join our campaign to elect Joe Biden and make "billionaires" like Donald Trump pay their fair share."
People applauded the campaign's masterful trolling.
Spoiler alert: many did, in fact, pay more in taxes than Donald Trump.