A grievance filed by A.J. McCarron could affect the Bengals backup QB's free agency.
According to a report by Adam Schefter of ESPN, Cincinnati backup quarterback A.J. McCarron has filed a grievance against his team. The goal is to be granted unrestricted free agency after the end of the 2017 season. McCarron recently made headlines after a planned trade to the Browns fell though, in part due to mismatched trade documents submitted to the NFL. The Bengals reportedly viewed McCarron as a valuable asset, further complicating a deal with their AFC North rivals.
---
Now, however, McCarron is seeking a ruling from an arbitrator that would allow him to sign with the Browns (or any other team) after the 2018 Super Bowl comes to a close. As things stand currently, McCarron would become a restricted free agent at the end of the season. This would allow the Bengals to place certain obstacles on his ability to sign with another team. You can read all about those obstacles in this article by Adam Stites at SB Nation.
McCarron's case comes from his placement on the Non-Football Injury (NFI) list during his rookie season. The quarterback passed his post-draft physical, but was later placed on that list with a shoulder issue. He wasn't activated until December 9th of 2014. That prevented him from earning the six games needed to qualify for a season towards unrestricted free agency. McCarron's case stems from a believe that he was ready to play long before December 9th.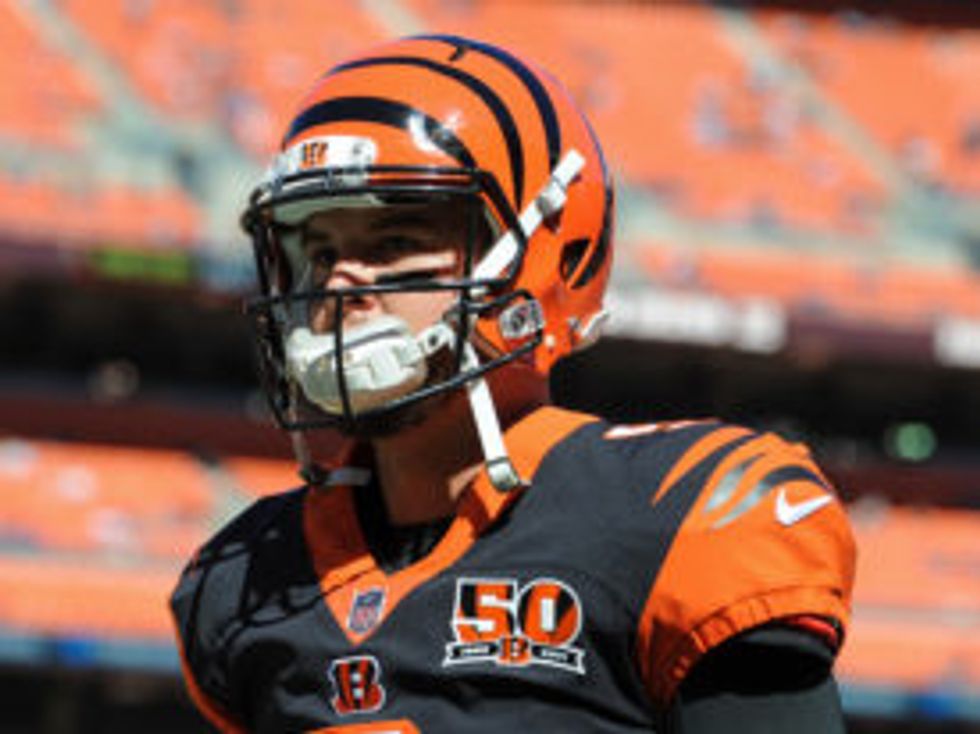 CLEVELAND, OH - OCTOBER 1, 2017: AJ McCarron walks off the field prior to a game against the Cleveland Browns (Nick Cammett/Diamond Images/Getty Images)
Why File This Grievance?
McCarron would certainly benefit financially if he was able to become an unrestricted free agent. But added motivation might come from the fact that the Browns clearly view him as a starting quarterback. McCarron has been the backup to Andy Dalton in Cincinnati since coming into the league; a chance to start for another team may have given him an extra push to file the grievance. The timing certainly coincides with this line of logic.
The Browns were willing to trade a second- and third-round pick to acquire McCarron from Cincinnati at the trade deadline, so it's still possible they might be willing to pay the price of whatever tender option the Bengals apply to their backup quarterback at season's end. However, restricted free agency can become a sort of zero-sum game. The Browns (or another team) would be willing to give up a certain amount of value combined in dollars and draft picks to acquire McCarron. Any value paid to Cincinnati in draft picks would be value McCarron could lose out on in salary earnings.
Schefter expects the ruling at some point during the winter. The outcome could have a wide-ranging impact across the NFL. Parties that could be affected include McCarron himself, the Bengals, the Browns, other 2018 free agent quarterbacks, and the 2018 NFL draft class.