Irrfan Khan, one of the biggest stars in Bollywood, revealed that he is suffering from a rare illness. He has a neuroendocrine tumor (known as NETs).
The actor is beloved and respected around the world. He made his debut in the Oscar-nominated Bollywood film Salaam Bombay. He has appeared in over 100 movies, including English-language films Life of Pi, Slumdog Millionaire, The Amazing Spider-Man, and Jurassic World.
---
Here is everything you need to know about the illness.
It's not about the brain
Irrfan Khan addressed the rumors that the disease affected his brain.
"...NEURO is not always about the brain and googling is the easiest way to do research," he said, adding a winking emoticon.
NETs actually affects neuroendocrine cells, which release hormones. These cells are throughout the human body, according to Cancer.net. They exist in the lungs, stomach and intestines. They are also in the adrenal glands, pancreas, thyroid, ovaries and the testes. The cells perform functions like regulating air and blood flow through the lungs and controlling how fast food moves through the gastrointestinal tract.
It is very rare
The actor had first tweeted on March 6 that he was suffering from a "rare disease" but did not reveal what it was until he got a full diagnosis.
NETs are quite rare, accounting for about two percent of all cancers. However, the number of people being diagnosed with NETs is growing due to increased awareness and improved testing methods.
There are many different types
There are many different types of neuroendocrine tumors.
One type of tumor is called pheochromocytoma. This disease affects the cells that release the hormone adrenaline and can caused increased blood pressure and heart rate. This type of tumor is usually benign but still life-threatening.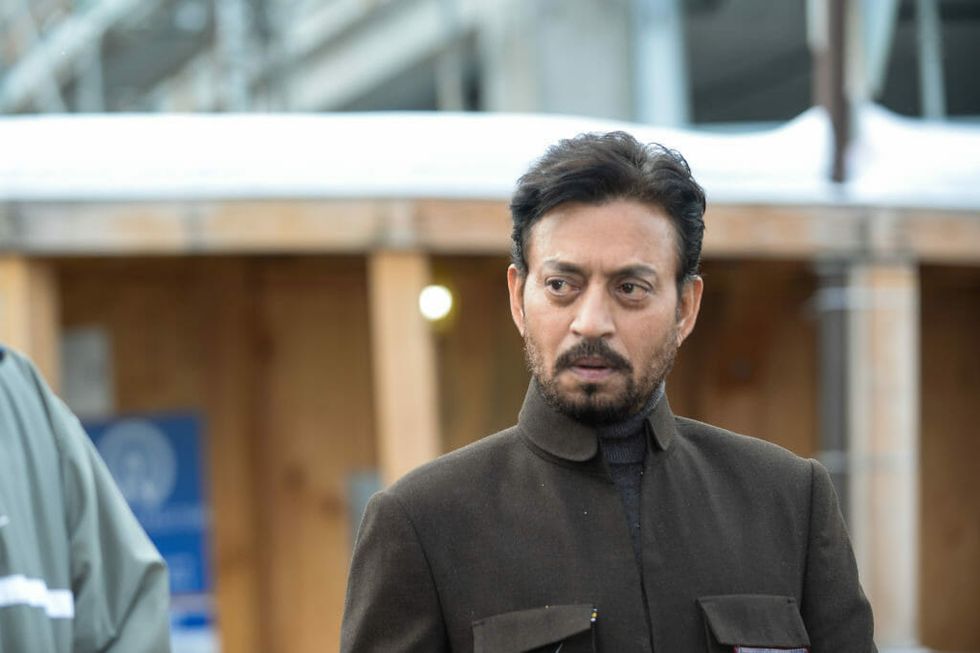 Irrfan Khan January 22, 2018 in Park City, Utah. (Ray Tamarra/GC Images)
Another type is Merkel cell cancer. This is a highly aggressive form of cancer that usually begins in the head or neck region.
About 60 percent of cases end up being neuroendocrine carcinoma. This form can start anywhere in the body, but are most common in the digestive system.
Irrfan Khan has not revealed what type of tumor he has or whether it is cancerous. He said he will share more details later. "I hope to be back with more stories to tell," he said.
Recovery depends on many factors
Treatment for the illness depends on many factors, including where the tumor began, if it has spread and if it is cancerous. The actor may have to undergo surgery, chemotherapy or a combination of both. All he has revealed is that he is leaving India to receive treatment.
"The unexpected makes us grow...the love and strength of those around me and that I found within me has brought me to a place of hope," he said. "I request everyone to continue sending their wishes."