The God of War series has always been a linear one where gamers walked away with the same experience. The minimal customization came with deciding which of Kratos' weapons to upgrade for more power and advanced attacks. With the Spartan's descent into Norse mythology, the team at SIE Santa Monica opted to give gamers quite a bit more freedom when it came to how they play the game without turning to the open-world format.
Though God of War(2018) will remain linear in its story, in a video detailing specifics on the game's customization, Lead Gameplay Designer at SIE Santa Monica, Jason McDonald, stated that they wanted "players in the game with a different Kratos as somebody else's Kratos, even though he's still Kratos at the end of the day." Joining Kratos on his latest bloody adventure is his son, Atreus, who will also be playable and customizable.
---
With the countdown to the release of God of War slowly approaching zero, the following are some of the ways players will be able to tailor Kratos and Atreus to create a unique gaming experience.
Kratos' Armor
In the Fight Your Way video, Kratos' armor was among the first things shown. Unlike the previous titles, where Kratos essentially had one look and didn't benefit from armor, God of War (2018) features craftable pieces that not only alter Kratos' look but also boost his stats.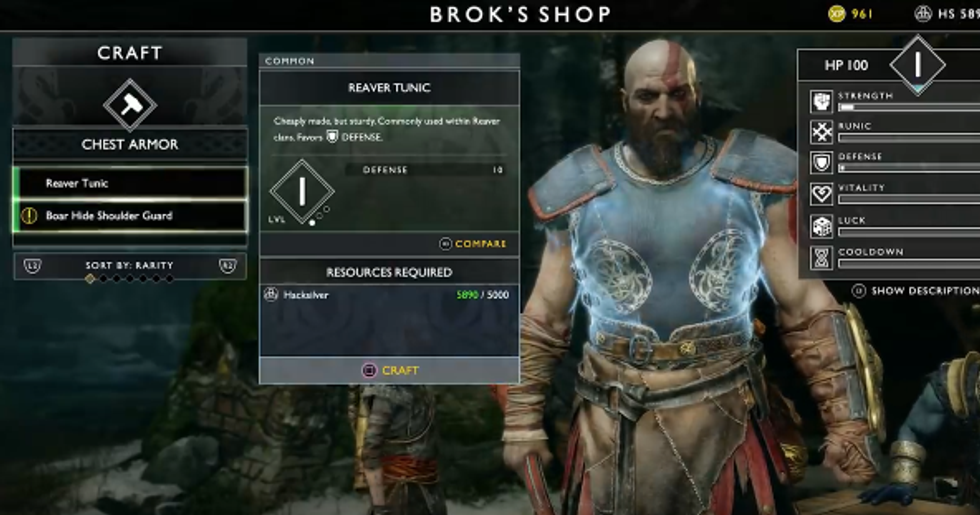 As each crafted armor is unique, players will be able to toy around to find the perfect piece. Figuring out what works best for individual gamers' specific styles of play and the scenarios Kratos is  thrown into is going to be a big part of the new God of War experience
The video only showed two types of armor: Chest Armor and Atreus Armor. There may be more options in the full game, however, as Kratos' sports gauntlets that could use a little sprucing.
Kratos' Arsenal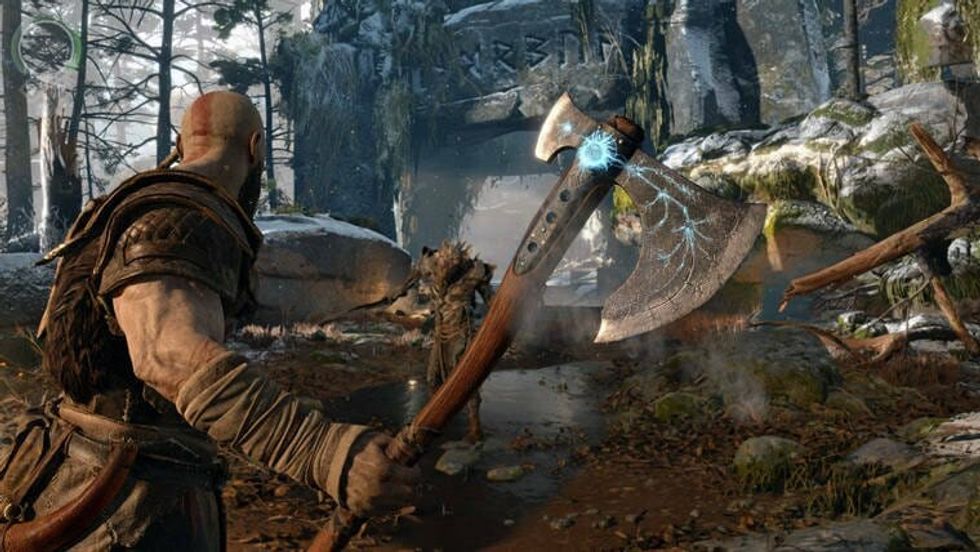 At the core of every God of War game is an arsenal of devastating weaponry. For God of War (2018), Kratos loses his signature blades in exchange for the Leviathan Axe. The magic-imbued ax has been shown to be chock full of different attacks and players will be able to tailor it to match their style of play. Gamers will be able to focus on strength or speed and choose between close-range or area of effect attacks to turn Leviathan into the ax of their dreams.
Kratos also sports a shield and, despite being quite a bit older, has powerful melee attacks, both of which can be customized as well. Players essentially get the opportunity to build their very own Kratos from the ground up so that God of War (2018) is the game they want to play.
Kratos and Atreus' Core Abilities
For the first time in the God of War series, there will be a skill tree to labor over and part of building a unique Kratos is deciding what skills to invest in. As with RPG skill trees, how somebody approaches the game will determine what they'll want to focus on. A player that's aggressive will spend their points differently than a player that's more timid to rush into battle.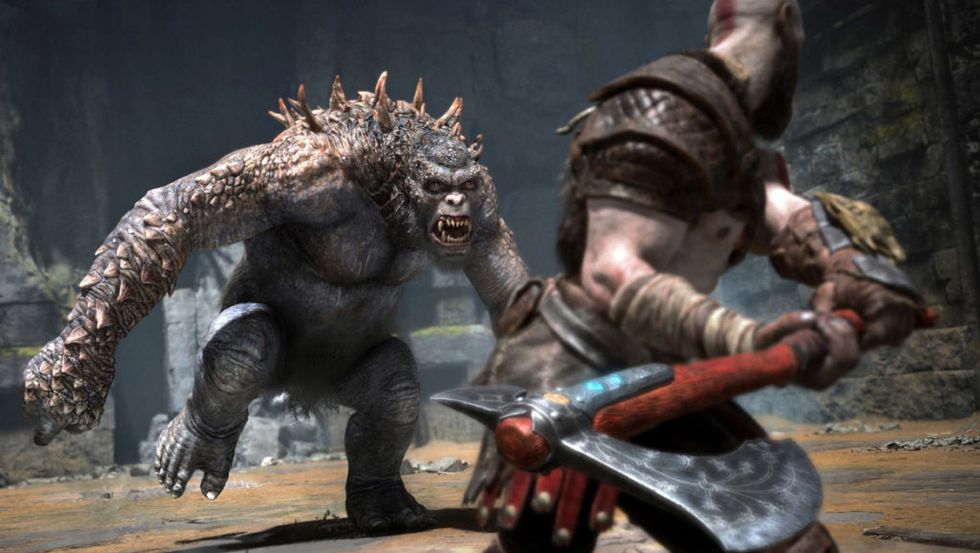 Some of Kartos' abilities may have been previously revealed at prior E3 Expos, such as the "Spartan Rage" ability that increases his speed and strength when activated. The former God of War will also be able to manipulate the Earth with rune-based magic.
Since Atreus is a big part of the game, he will have his own customizable core abilities separate from his father's. This allows players to build a duo that compliments one another for fluidity in battle.
Kratos' Stats
Going a little heavier on the RPG elements than prior entries, God of War (2018) will also have stats that players can toy around with. These stats determine the typical attributes, including overall strength, defense, and health. According to the game's director, Cory Barlog, gamers will be able to alter Kratos' "reactions, cooldowns, damage, and ability to take damage." Players that have a more aggressive playstyle can increase Kratos' resistance to damage while those that like to be light on their feet would focus more on reducing cooldowns.
God of War (2018) is still sticking heavily with its action-oriented format, but it's refreshing to see that SIE Santa Monica wasn't willing to rehash the original trilogy. So far, Kratos' Nordic adventure is shaping up to be a solid and robust one.