[DIGEST: Yahoo, LiveScience, HuffingtonPost, Salon]
Mathew Shurka, Survivor of Gay Conversion Therapy, Becomes Leading Advocate for Federal Ban Movement
When Mathew Shurka was 16 years old, he found himself attracted to another boy. Confused and frightened by his feelings, he confided in his father. Initially supportive, Efraim Shurka feared his son's homosexuality would hinder Mathew's future success and happiness and sought a way to "fix" his son. He believed he'd found his answer in conversion therapy.
---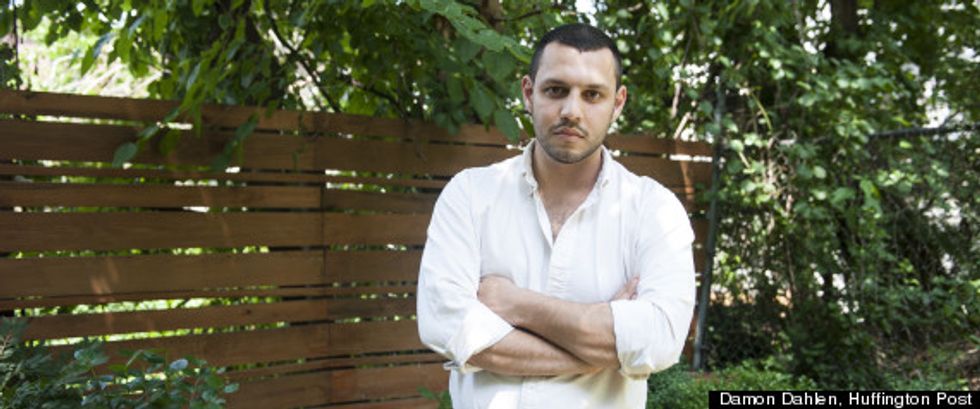 As reported by Yahoo and the Huffington Post, Shurka's family spent $35,000 and the next five years following his conversion therapist's orders; he cut ties with his mother and sister, was given Viagra by his father to have sex with women, and futilely searched through his memories for some nonexistent childhood trauma that would "explain" his homosexuality. For years, Shurka lived what he called a double life. He felt depressed and anxious, almost failed high school, and had mounting self-doubt and self-blame fueled by his conversion therapist.
Shurka is not alone. He, along with many survivors of controversial practice, now lead the movement to ban conversion therapy in the United States. Shurka told the Huffington Post that, even years later, he is still recovering from the psychological damages of conversion therapy, and hopes that other survivors will also speak out against it so that LGBT minors do not endure the same experiences he did.
The Discredited Science and Tragedy Behind Gay Conversion Therapy
A 2012 review conducted by the American Psychological Association (APA) showed that not only do people rarely switch sexual orientation after years of conversion therapy but the practice itself shows no empirical benefits. Furthermore, a recent report 
issued by the Substance Abuse and Mental Health Services Administration (SAMHSA) reiterates that "none of the existing research supports the premise that mental or behavioral health interventions can alter gender identity or sexual orientation."
The 2012 APA report also found that conversion therapy can "fuel self-hatred, depression and anxiety… Many teens subjected to the practice have attempted suicide."
LGBT minors, unfortunately, remain the most vulnerable to conversion therapy and the stigma that shrouds their sexuality among the religious right. The rate at which LGBT teens attempt suicide was shown by the American Foundation for Suicide Prevention to be over 30%. These consequences to LGBT youth have further fueled the movement to ban conversion therapy.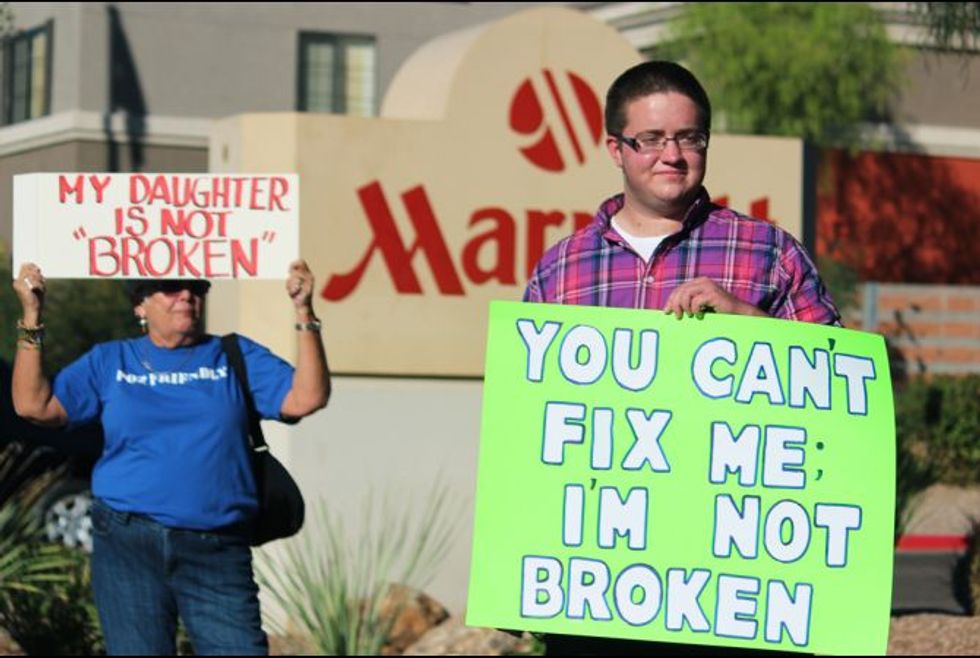 Credit: Source.
Where Conversion Therapy Stands Now
In 2012, then-California State Senator Ted Lieu drafted the first bill to ban conversion therapy in the State of California. It was signed into law by California Governor Jerry Brown. New Jersey, Illinois, Oregon, and Washington D.C. passed similar laws soon after. Now a member of the U.S. Congress, Lieu seeks to introduce a federal conversion therapy ban to the House of Representatives this year, according to Yahoo. Earlier this year, President Obama repeated the sentiment of APA research that the practice of conversion therapy is harmful.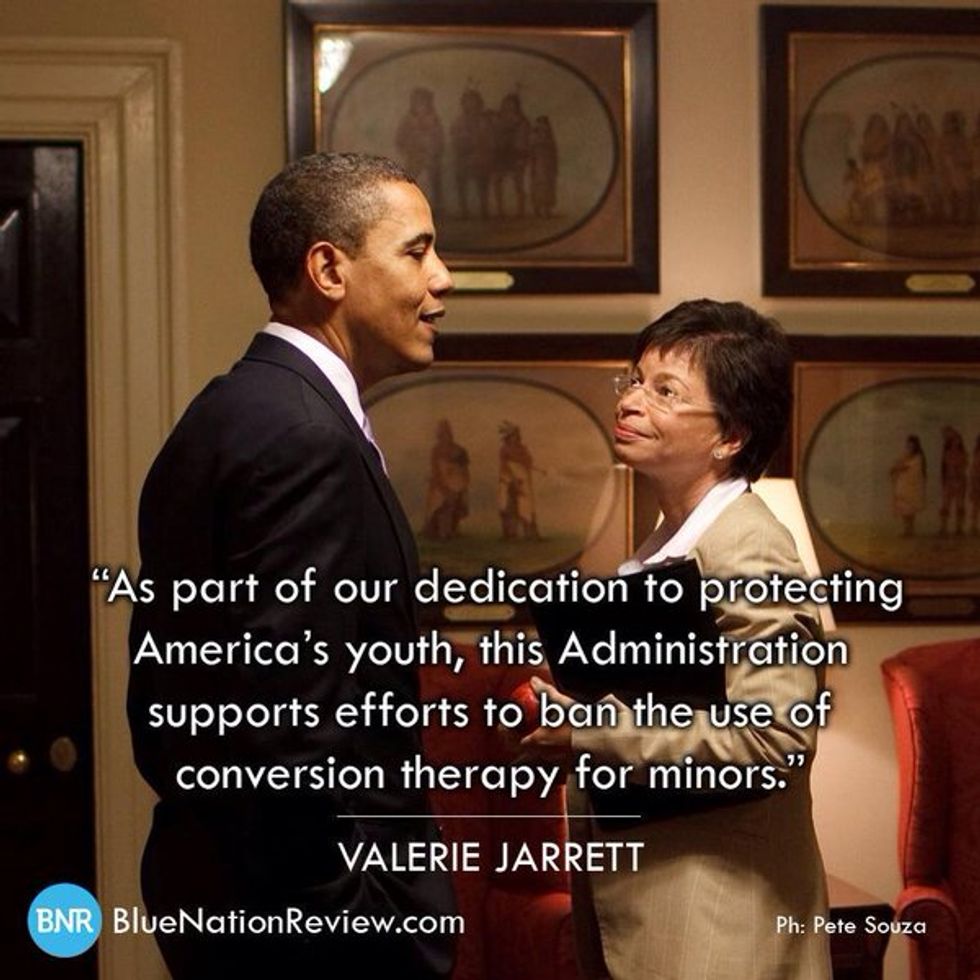 While some conversion therapists, such as David Pickup (a licensed therapist and spokesperson for Parents and Friends for Ex-Gays and Gays, a non-profit for conversion therapy), insist that the practice resolves emotional wounds from sexual abuse, the Human Rights Campaign attests that conversion therapy uses "fear and shame to make people feel like they have to change who they are."
As more evidence and research sheds light onto the negative consequences of conversion therapy, the movement to ban it altogether becomes stronger. As for Shurka, he has since played a pivotal role in the #BornPerfect campaign, the National Center for Lesbian Rights' campaign to end conversion therapy.