Eric Trump has not had a good record with shading his father's political opponents on social media. Undeterred, the President's second son tried again on Twitter Sunday.
Sharing a photo from a meeting former Vice President Joe Biden held with labor leaders on Labor Day, the younger Trump called it "low energy and awkward."
As in the past, Eric Trump's efforts draw more criticism for his father and himself than for Biden.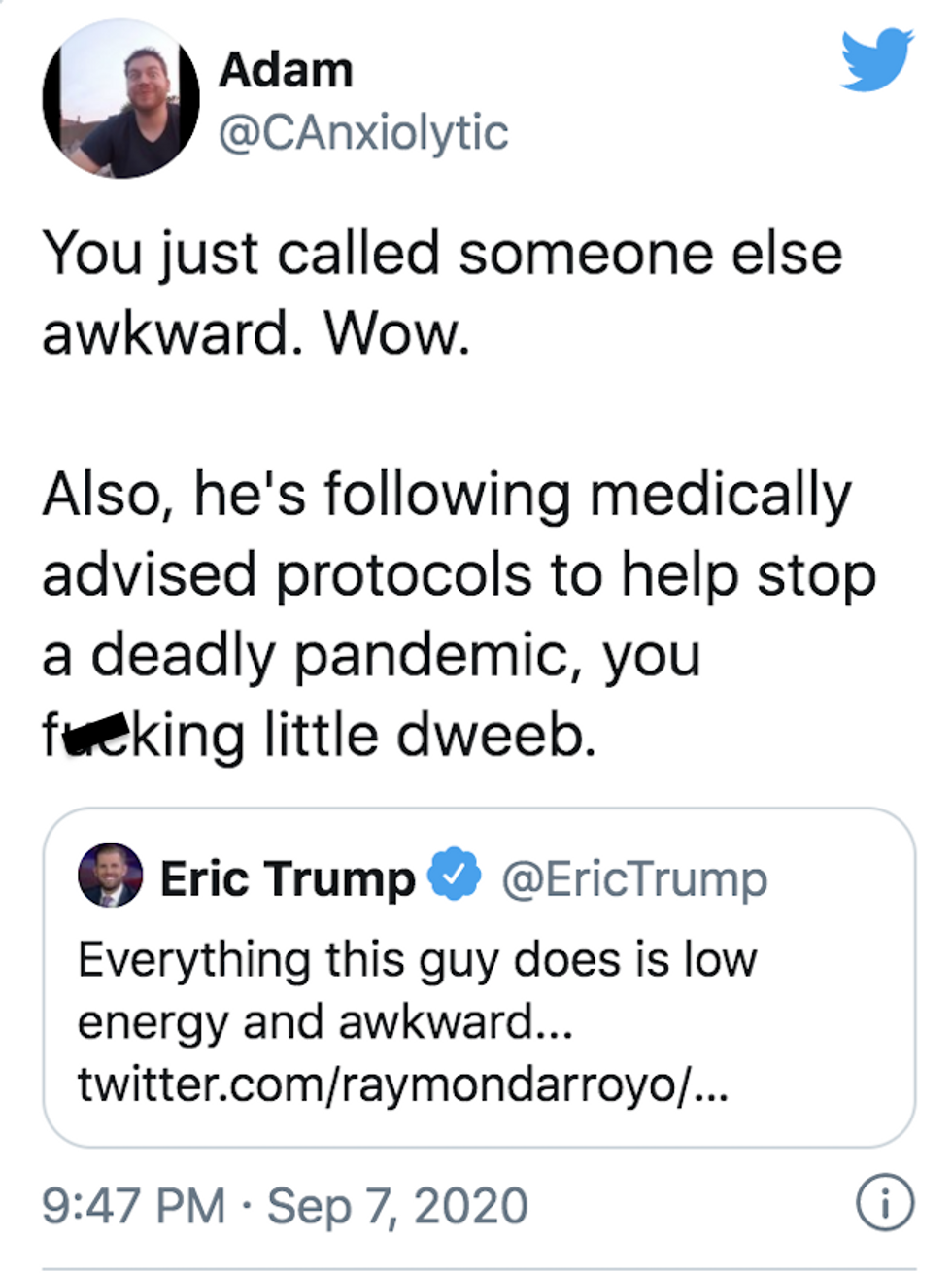 @CAnxiolytic/Twitter
Many cited the inappropriateness of his father's rallies during a pandemic.
The event Trump mocked took place with members of the American Federation of Government Employees (AFGE) in Lancaster, Pennsylvania.

Others saw merit in Biden recognizing the contributions of workers and labor unions on Labor Day.
Meanwhile, Eric's father said something about "projecting."
As of Tuesday, September 8, the 2020 presidential election is 55 days away.