[DIGEST: IFLS, Independent, EPA, The Guardian, BBC]
The UK's only resident orca pod lost another member in 2016. Only eight orcas remain. Scientists first assumed the killer whale lost its life due to entanglement with fishing equipment. Upon further examination, scientists learned that a high level of pollutants may have led to this particular orca's death, in addition to the pod's increasing endangerment.
Last UK Orca Pod Dwindling
Lulu, an orca—or killer whale—washed up on the shores of the Scottish Isle of Tiree in 2016. Lulu belonged to a community, a group with a unique set of characteristics, which was slightly larger than most killer whales.
"The prospects for [their] population were never good but now they're worse. With a population as low as eight the chances of them recovering is slim to nil at this point," according to Dr. Conor Ryan of the Hebridean Whale and Dolphin Trust, which has been monitoring the community since the 1990s.
Apparently, the 6.2-meter orca died after becoming entangled in fishing line and suffering an agonizingly painful death by drowning over several days before washing up on the beach.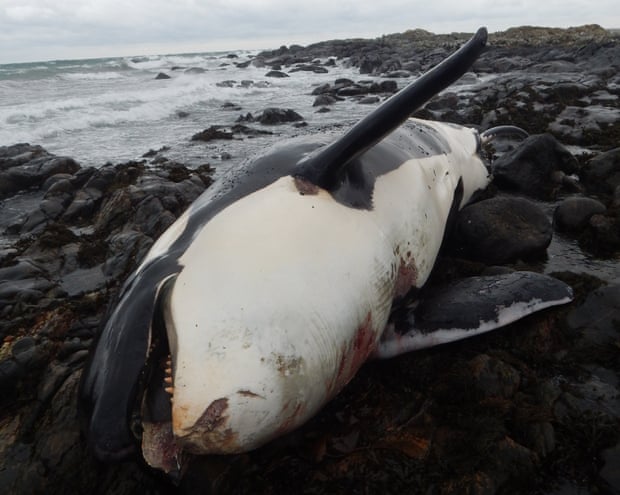 Dr. Andrew Brownlow, chief of the Scottish Marine Animal Stranding Scheme, said the enormous public outcry of grief overshadowed any he has seen. "The response has been astonishing," he said. "It's the highest level of reaction I've seen by an order of magnitude. Killer whales are so charismatic and so iconic that they really capture the imagination. And people have been very affected by the images of Lulu stranded on the beach."
Pollutants Contained in Orca's Blubber
In addition to the loss of another orca, scientists later made another tragic discovery. Lulu's blubber contained high levels of the toxic chemicals polychlorinated biphenyls (PCBs).
Brownlow–Scotland's chief veterinary pathologist—described Lulu's PCB levels as "shocking."
Explaining further, Brownlow told BBC News, "That [level] puts her as one of the most
To read more, please continue to page 2.