Getting in touch with Santa Claus for Christmas is vital to any child with a holiday wish list. Though many would love the opportunity to face the bearded man themselves, others may prefer to have the message relayed to him. Children that are shy or more into electronic communication don't have to call or visit Santa to pass along their Christmas wishes. There's a far more convenient and less interactive way to go about reaching the North Pole.
A variety of different websites exist that allow children to send an e-mail to Santa Claus himself. Each site offers a different means of reaching the big red elf, though most of them are simply a festive version of Ad Libs.
---
EmailSanta.com is one of the original clients available to send Claus an e-mail. According to the website, it's the "original way to email Santa since 1997." The tried-and-true method is a one-page form that children can fill out. Starting with the basics of gender, age, and location, the form then gets into the reason for the communication – the gifts. Once completed, users click "Send my letter to Santa!" and patiently wait a personal reply.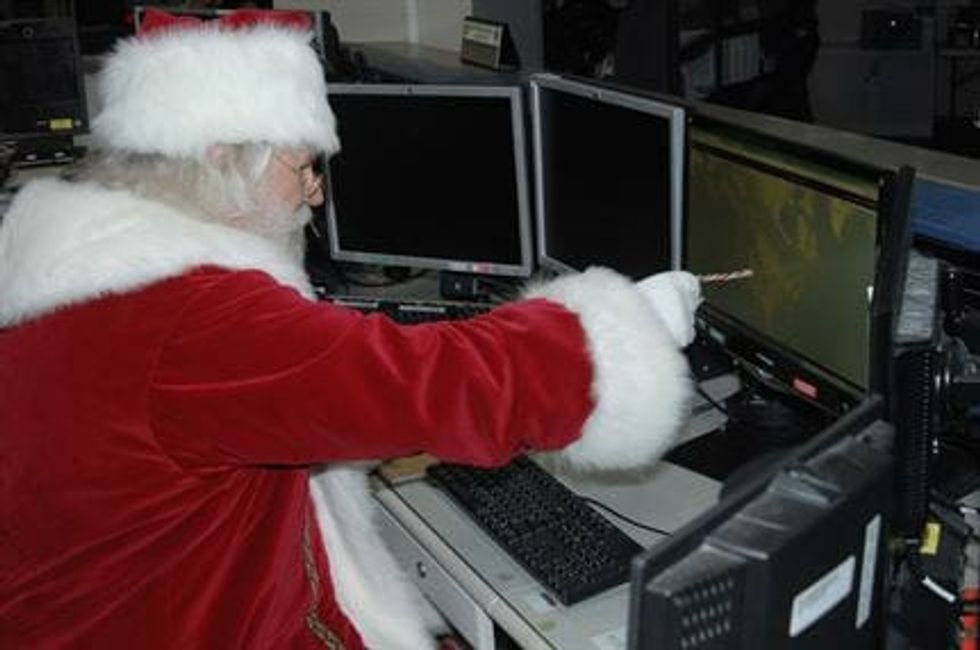 Source: Department of Defense
Other similar methods to Email Santa include ALetter4Santa.com and SantasHelper.co.nz. Websites like SantaClausOffice.com, ElfHQ.com and Claus.com. Rather than follow a form with predetermined responses, these websites allow the child to create their own personal message to Claus.
If simply e-mailing Santa isn't enough to make them feel like their Christmas wishes were received, these services provide an e-mail follow-up in the form of a message from Santa Claus. The reply addresses the contents of the original message to help build the authenticity of the communications.
As an added bonus, Email Santa allows parents to let their children's letter be displayed on the website. After a prompt that asks, "Is it okay if Santa Claus shares your comments?", parents can choose to keep their child's message private or allow it to be shared along with other staff-chosen favorites.
To ensure a reply, children are encouraged to reach out to Santa Claus as soon as possible.