Despite his claims that testing for the virus that's killed more than 95 thousand Americans was "overrated," President Donald Trump and his staff are routinely tested.
Multiple people at the White House and in Trump's sphere have tested positive for the virus, including an aide for Vice President Mike Pence and a personal valet for Donald Trump himself.
---
While speaking with reporters, the President assured them that he's tested positive—er, tested negative, which is a positive thing, uh...you get the idea.
Watch below.
Trump was boasting about the (unproven) claim that he's taking the anti-malarial drug hydroxychloroquine, which his own FDA recommends only be taken in a hospital setting.

Touting the unproven preventative effects, Trump said:
"I tested very positively in another sense, so this morning I tested positively towards negative, right? So, I tested perfectly this morning, meaning I tested negative. But that's a way of saying it, positively toward the negative."
It wasn't long before the Democratic National Committee compared Trump's rambling about testing positive vs negative to a similar statement from one of television's most beloved characters: The Office's Michael Scott.
The DNC alluded to an iconic scene in which one of Michael's subordinates—Kevin Malone—tests negative for cancer. Michael thinks the word "negative" means that Kevin is confirmed to have cancer.
The scene then cuts to Michael announcing what he's learned.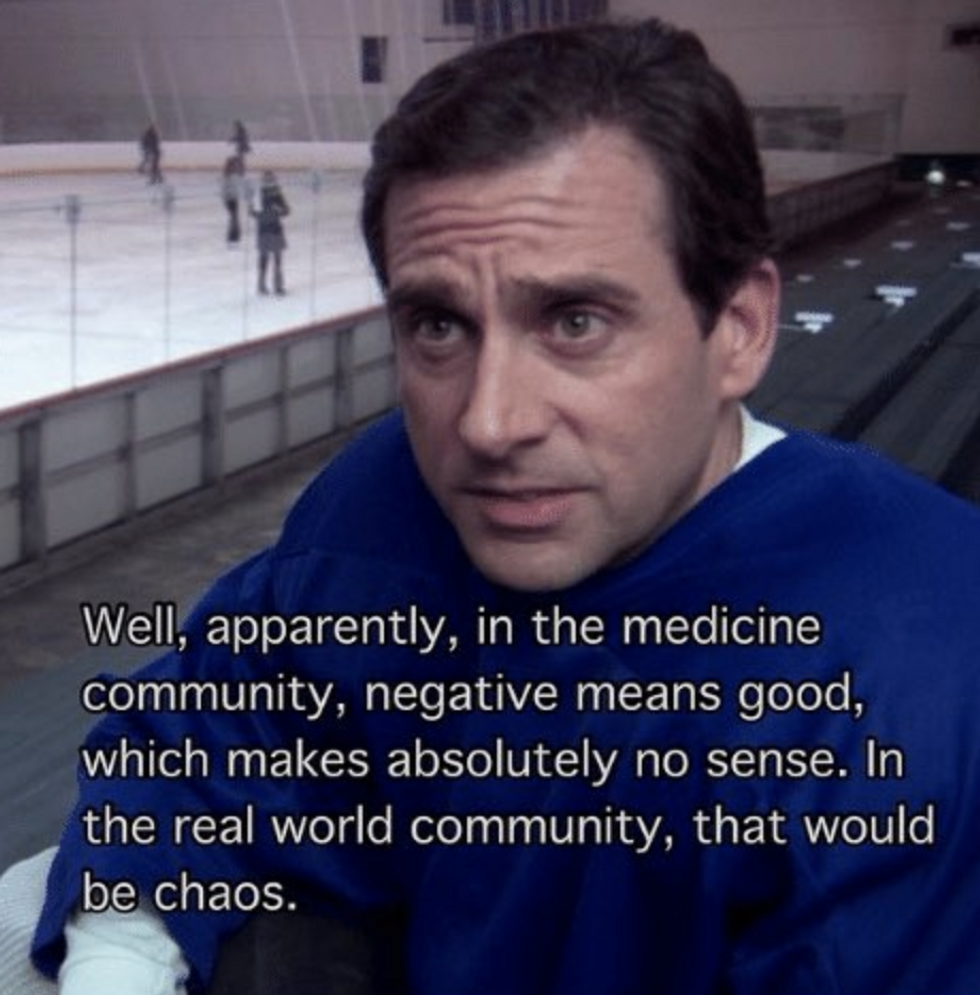 NBC
The DNC weren't the only ones to notice Trump channeling Michael Scott
There are, however, some key differences between the protagonist of The Office and the President of the United States.
Poor Michael.
For a deeper look into Trump's ineptitude, check out A Very Stable Genius, available here.