Each year the Commander in Chief of the armed forces has a holiday phone call with the troops.
The call usually consists of remarks by the President as well as a less formal chat with military members on the call.
---
During this year's call with President Donald Trump, the typical questions were asked. But one appeared to stump Trump.
The question—broadcast on C-SPAN—concerned First Lady Melania Trump.
The questioner—not shown on the screen—asked:
"What did you get Mrs. Trump for Christmas this year?"
The President's immediate response was:
"Ahh... that's a tough question."
The President then paused to collect his thoughts and said:
"Uhhh... well, I really should say a very beautiful card. Ya know, I'm working on a lot of things. I got her a beautiful card that actually I had a number of them picked and I picked the nicest one."
Trump added;
"Uh, a lotta love and we love our family and we love each other and we've had a, uhh... a great relationship like you do hopefully with your spouses."
"We've had a great relationship and uh, I think I'll... I'll add to that by saying I'm still working on the Christmas present. Is that OK?"
"There's a little time left. Not too much, but there's a little time left."
You can watch his response here.
@outofcontroljb @atrupar He'll put laundered $$ in an envelope or deposit it in an offshore acct. She takes trips o… https://t.co/PrAUtNh8y8

— Dorrie 🌺 (@Dorrie 🌺) 1577222687.0
Needless to say, people had thoughts about the President's comments.
Many echoed shades of prior comments made by Trump.
@BatTurds @atrupar That's what I thought, last year or two years ago, I know I heard it before

— AD (@AD) 1577213132.0
And many speculated that someone else made the gift purchases...
...and that the past tense was accurate.
@PackersFavreFan @atrupar Not if she's made it clear she's leaving with Barron once he's out of office.

— Rick Kitten (@Rick Kitten) 1577215164.0
While one person suggested a better gift for the First Lady.
In addition to talking about his FLOTUS gift, Trump also took the opportunity to tell the troops about the greatness of convicted felon Roger Stone who he barely knows and who never worked on his campaign except when he did.
He also took the chance to attack his predecessor, President Barack Obama.
And brag about his work ethic and Mar-a-Lago.
You can watch the President's formal remarks to the troops here.
With the holidays coming and going, these Beautiful"Thank You" Pop up Cards (Set of 4), available here , can help you say thanks for whatever great gift you received.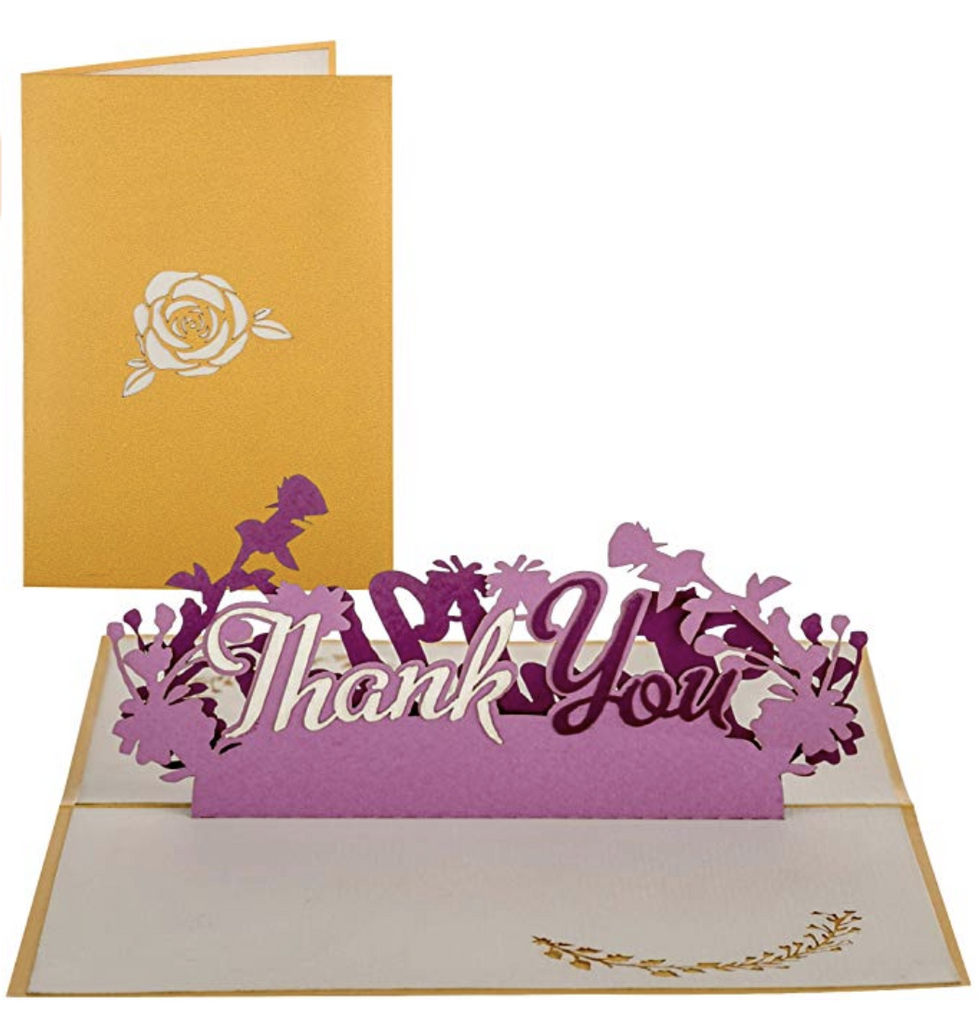 Amazon