With the November election only four months away, President Donald Trump is trying to brand himself as a so-called "law and order" candidate.
Trump and his allies have repeatedly characterized nationwide protests against police brutality as riots, claiming that these would only be exacerbated under a Presidency of Joe Biden, the Democratic nominee. This is despite the fact that the protests the Trump campaign maligns are happening under the President's watch.
A recent Trump Facebook ad continued this line of logic, but it used a questionable photo to do so.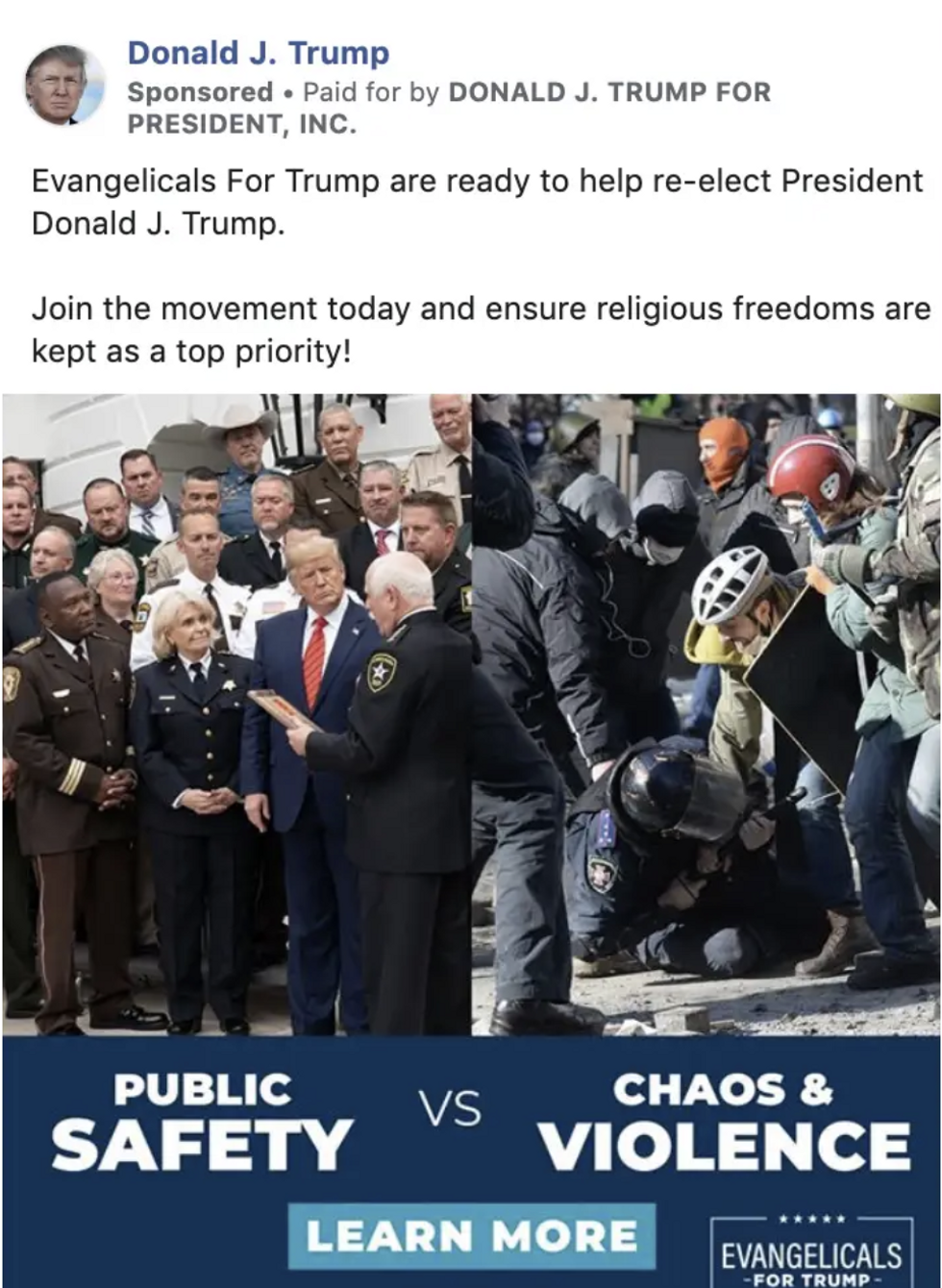 Donald J. Trump/Facebook
The ad, which shows protestors overtaking police officers, attempts to draw contrasts between the Trump administration and the so-called "chaos and violence" in the protests happening across the country.
Just one problem: The photo the Trump campaign used to characterize these protests isn't from the United States at all. It's a 2014 photo of law enforcement officers in Ukraine.
Eagle-eyed CNN fact checker Daniel Dale pointed out the misleading photo.
The protest at which the photo was taken was against former Ukrainian President Victor Yanukovych, the Russia-backed politician who was later exiled from Ukraine for corruption. Former Trump campaign chairman Paul Manafort worked for Yanukovych until 2010 to restore Yanukovych's image and make him a serious contender for the Ukrainian presidency.
People condemned the campaign's use of the photo.
As Dale pointed out, the ad came just weeks after the Trump campaign vowed to preserve religious and confederate statues. The campaign used a picture of the Christ the Redeemer statue...in Brazil.
That generated similar mockery.
The Trump campaign has yet to comment on the ad.