President Donald Trump's campaign has a massive war chest, raising millions a month. Notably, however, Democratic nominee Joe Biden has outraised Trump for two straight months. Nevertheless, the Trump campaign still enjoyed record fundraising hauls during that time as well.
Biden's increase in fundraising may be why the Trump campaign appears to be doubling down on text messages and emails to supporters, but the incessant messages are turning many of their recipients off.
Some of the messages are downright insulting, appearing to guilt voters who don't appreciate being treated as gullible.
Among those fed up with the messages is author and Trump supporter Kurt Schlichter.
Trump campaign manager Brad Parscale insisted that the screenshotted text wasn't from the Trump campaign, not acknowledging that the donation URL leads to WinRed, the preferred fundraising platform from the Trump campaign.
Parscale's defense aside, the President's own supporters are becoming weary of the repeated messages, many of which are phrased to guilt the reader into coughing up more dough.
Trump's detractors who signed up for texts when jokingly reserving tickets for Trump's rallies have noticed the excess as well.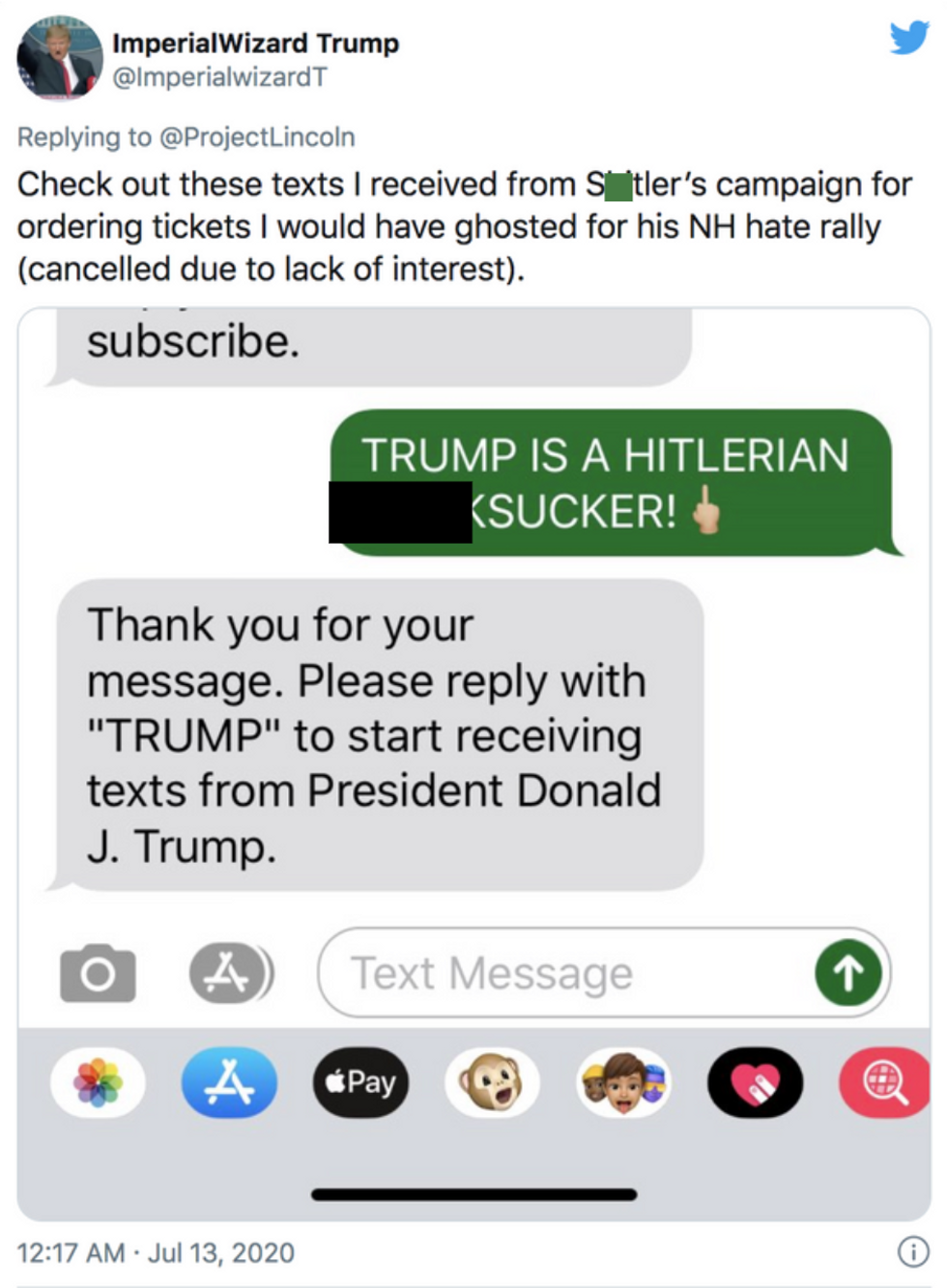 People can't stop mocking the campaign's apparent desperation.
Last year, three Minnesotans sued the Trump campaign for violating their privacy with text messages advertising his rally.