On Tuesday the group ReOpen South Florida staged an anti-mask protest at a Target store at Coral Ridge Mall in Fort Lauderdale, Florida. Once inside the store, the participants—who wore clothing emblazoned with the MAGA slogan of President Donald Trump—removed their masks, yelled at other shoppers and blared the anti-establishment anthem "We're Not Gonna Take It."
The song, written by Dee Snider, was made famous in 1984 by hair metal band Twisted Sister. Snider, the band's lead singer, had a clear message for ReOpen South Florida after he heard the news of their protest.
Sharing a video of the group's invasion of the store, Snider tweeted:
"No...these selfish a**holes do not have my permission or blessing to use my song for their moronic cause. #cutthesh*t"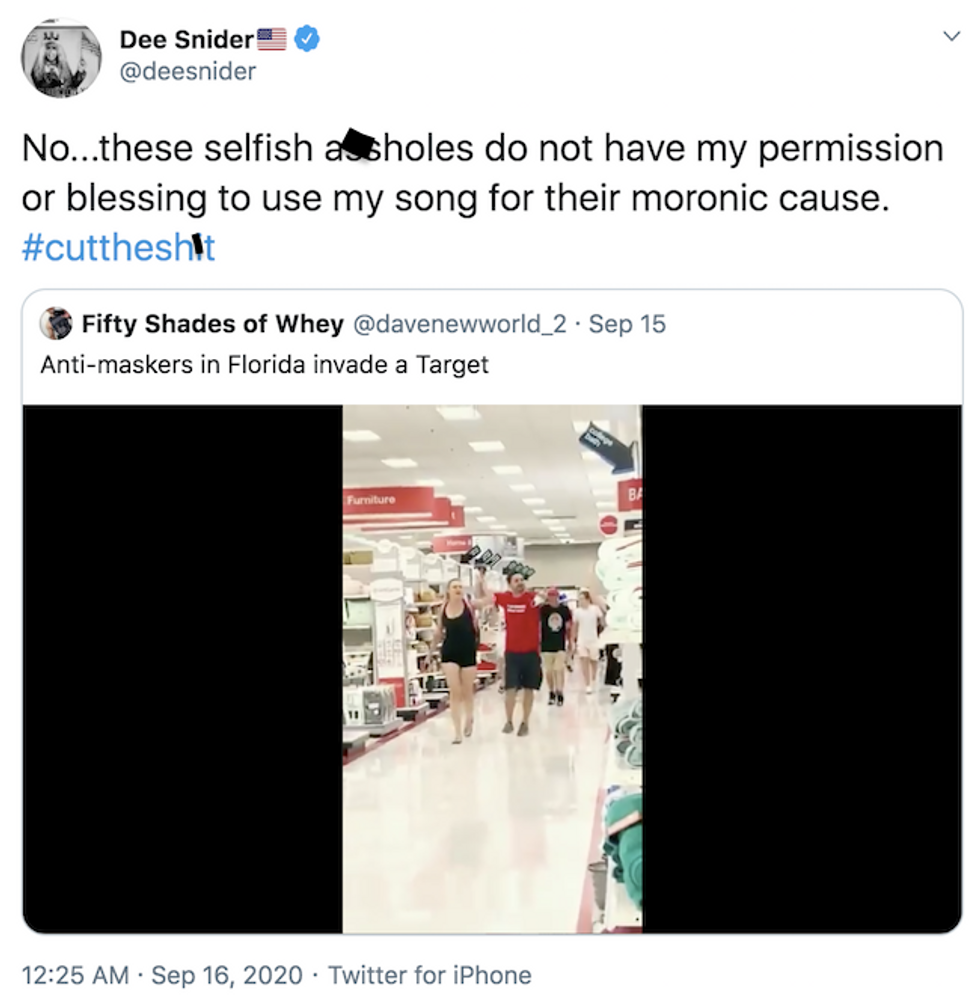 @deesnider/Twitter
People on social media had little patience with the group harassing store employees and other shoppers.

@JasonJPost/Twitter
Of course, there were a few respondents who disagreed with Snider.
Most people were not on that particular train however.
Broward County was equally unimpressed with ReOpen South Florida's latest stunt. The Target store was fined for not enforcing the mask requirement currently in effect.

Citations were also mailed to the participants in the stunt.
Broward County spokeswoman Margaret Stapleton said three people from the video were identified. They were each mailed $100 citations for failing to wear masks.
Stapleton added:
"Any additional participants from the video that are able to be identified will also receive $100 citations in the mail."