With polls now closed in New Jersey, former Secretary of State Hillary Clinton has been declared the winner by CBS over Vermont Senator Bernie Sanders. Clinton has 63.3 percent of the vote to Sanders's 36.7 percent with 99 percent of precincts reporting.
---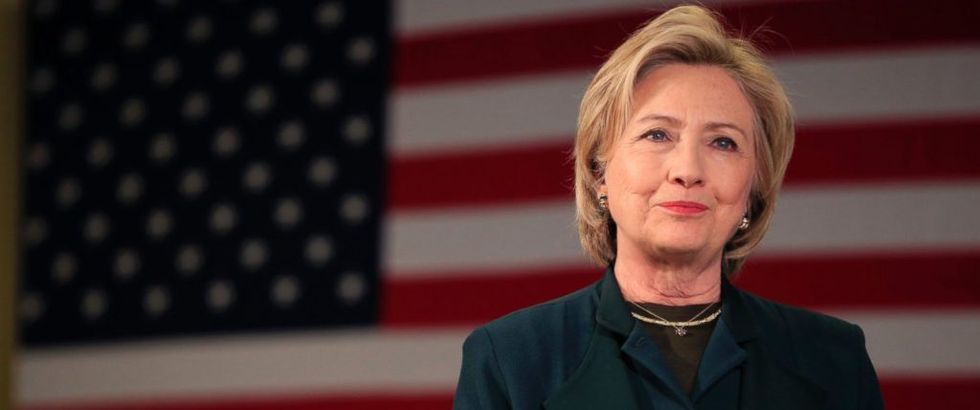 Credit: Source.
Clinton and Sanders supporters have been looking ahead to this day for weeks. With primaries in New Jersey, New Mexico, North Dakota, South Dakota, Montana, and California, 694 pledged delegates are up for grabs, with 475 delegates coming from California alone. After today, the only remaining primary is the Democratic one in the District of Columbia.
Clinton's likely win in New Jersey, when combined with the delegates she will earn in the other primaries tonight, means she will have earned more than half the 4,051 pledged delegates for the Democratic convention. That means that for Clinton supporters, June 7 was the date that Clinton would move from Democratic front-runner to presumptive nominee. However, last night, the Associated Press and other news outlets made that announcement based on her pledged delegate count combined with their survey of superdelegates.
BREAKING: @AP finds Clinton reached the number of delegates needed to clinch the Democratic nomination for president https://t.co/e473F0G4vX

— The Associated Press (@The Associated Press) 1465258829.0
Sanders's supporters continue to hope the California primary will better position Sanders
to fight Clinton in a contested convention in Philadelphia in July. Even with a Sanders win in California, however, Clinton will have won a majority of pledged delegates and a majority of the voters, making it unlikely that superdelegates would switch their support to Sanders during the convention.
Sanders's campaign spokesperson, Michael Briggs, responding to the AP, said, "It is unfortunate that the media, in a rush to judgment, are ignoring the Democratic National Committee's clear statement that it is wrong to count the votes of superdelegates before they actually vote at the convention this summer."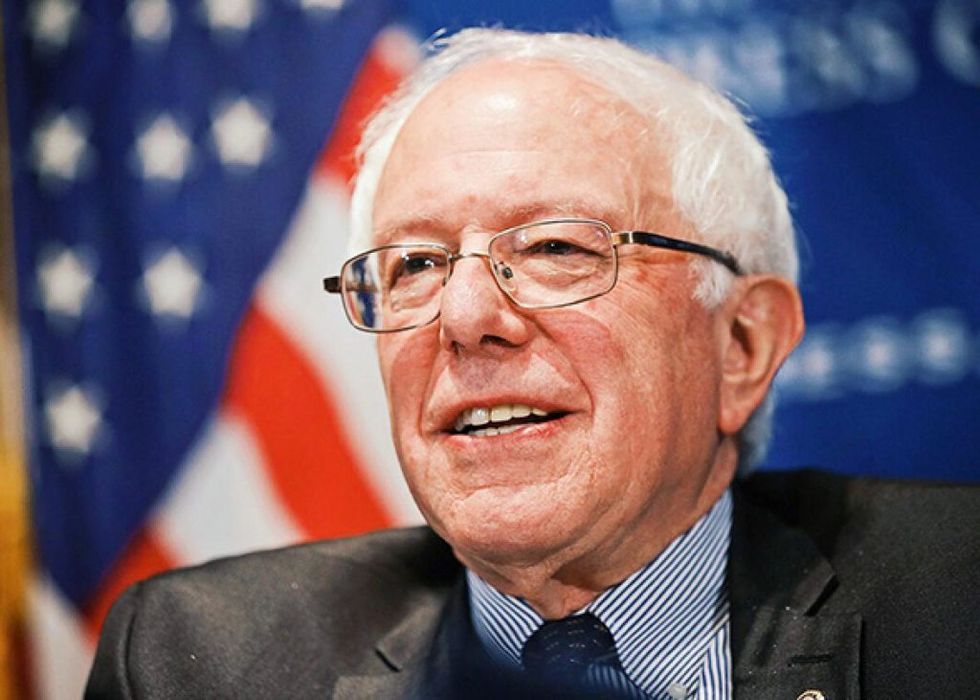 Credit: Source.
In the 2008 primaries, Clinton did not concede to Barack Obama until four days after he secured the majority of pledged delegates and was declared the presumptive nominee.
The Clinton camp seemed concerned that the AP report might discourage her supporters from voting in today's primaries. Clinton responded to the AP report on Twitter, saying:
We're flattered, @AP, but we've got primaries to win. CA, MT, NM, ND, NJ, SD, vote tomorrow! https://t.co/8t3GpZqc1U

— Hillary Clinton (@Hillary Clinton) 1465260844.0
The Clinton campaign is holding a rally in Brooklyn tonight, where it is widely expected that she will announce her historic victory in the primaries.